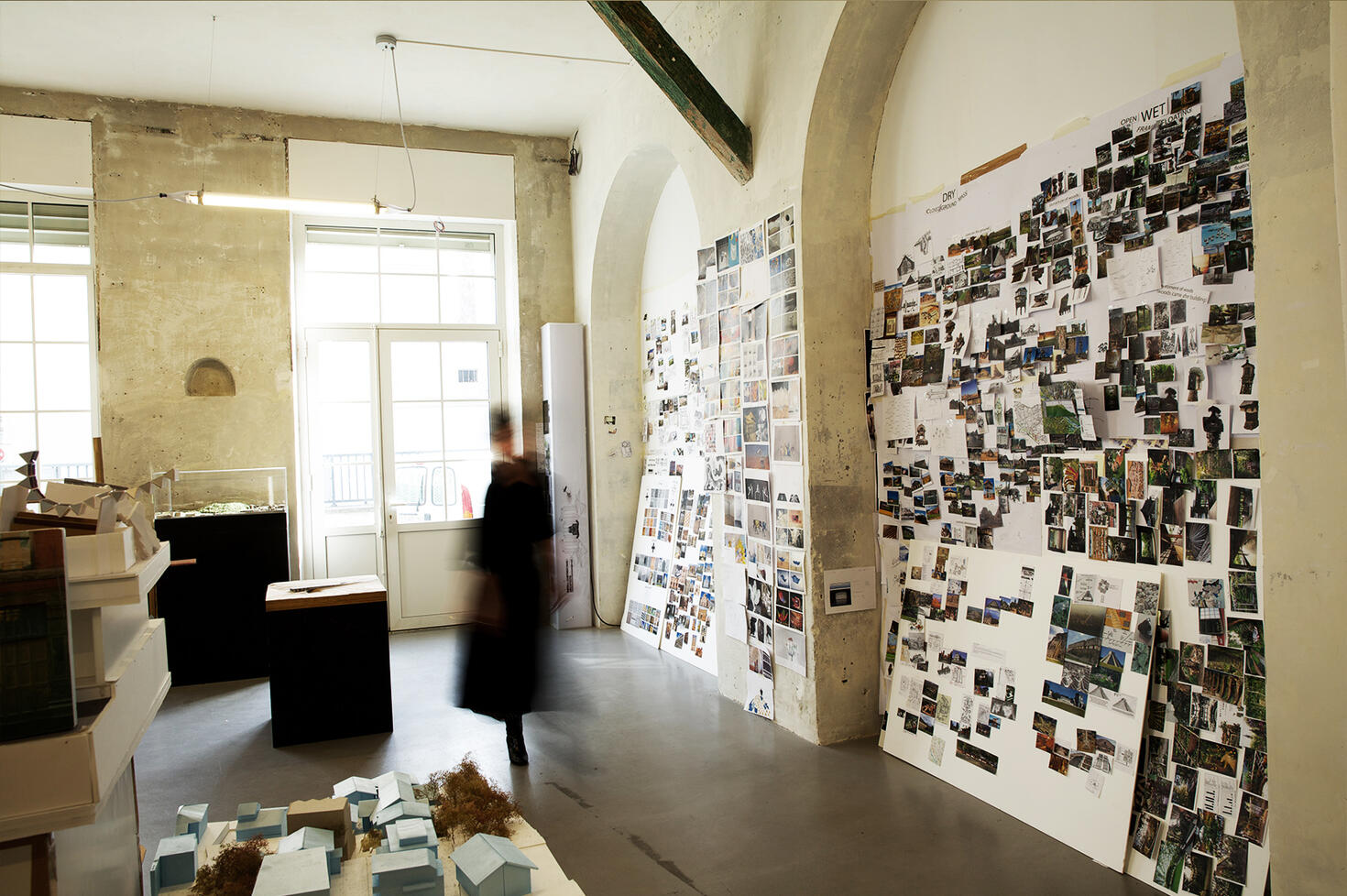 Lina Ghotmeh — Architecture is determined for a fair and sustainable future. The practice draws an in-depthly historical and materially sensitive approach to Architecture. Each of the practice's projects is the opportunity for a thorough historical research leading onto exquisite interventions that would transport one's memories and senses.
Lina Ghotmeh — Architecture is a critically acclaimed, international firm of architects, designers, and researchers based in Paris, with a multi-disciplinary approach. The firm was established by French-Lebanese architect Lina Ghotmeh. Lina Ghotmeh is emerging as one of the industry's leading international practitioners, having recently completed a number of award-winning projects, including the Estonian National Museum (Grand Prix Afex 2016, nominee of the Mies Van Der Rohe Award 2017). 
Her designs, infused with innovation and poetics, reveal her transversal and multidisciplinary approach to her discipline. Colored by the warscapes of Beirut, her birthplace, Lina Ghotmeh, with her team, works with a rigorously historical and materially sensitive approach to Architecture. Each of the firm's projects develops from thorough historical research into an exquisite intervention that enlivens your memory and your senses. This is an «Archeology of the Future» where every new gesture is drawn from the traces of the past.
Lina Ghotmeh — Architecture design ecologically and sustainably: the projects derive their aesthetics from their close relationship with nature and express the essence of the materials from which they are fashioned. The firm's upcoming projects include an enviornmentally conscious 14-storey wooden tower in Paris named Réalimenter Masséna – winner of Reinventer Paris, a call for projects with an innovative urban vision – Stone Garden Art Foundation and green housing tower in Beirut, and interior renovation of Palais de Tokyo's restaurants in Paris. 
Lina Ghotmeh herself was selected by the European Architects Review as one of 10 « Visionary Architects for a New Decade » in 2010. In addition she has won further awards including the Ajap Prize of the French Ministry of Culture in 2008, and the Prix Dejean of the French Academy of Architecture in 2016. She is actively involved in the academic world and has taught and lectured in schools and institutions across the world, including Ecole Spéciale d'Archirecture, Columbia University, The Royal College of Arts, and Parsons School, to name but a few.