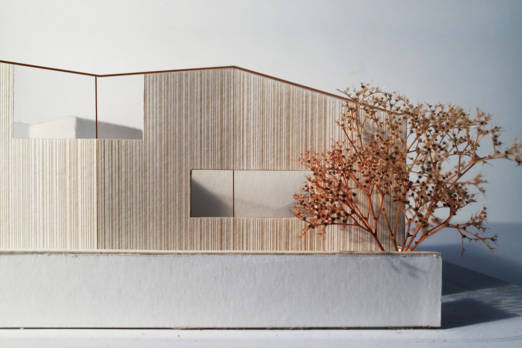 Construction Permit. Centre Chorégraphique National de Tours.
Our atelier is happy to announce that the construction permit for our CCNT project has been obtained. An ode to dance, the project is located in the Casernes Beaumont and Chauveau de Tours, and acts as the national center for performing arts and choreography in France.
Photo of the CCNT model © Lina Ghotmeh — Architecture.