2019 — 2023
Nantes, France
Ilot Saupin - Nantes
The city of Nantes has, for a long time, aspired to be an inclusive and future-oriented metropolis by placing the well-being of its citizens at the heart of its mission. Nantes' work of rebuilding itself upon itself is constant, both in the act of retransforming its historical remains and creating new urban, social and human links between its neighborhoods. What remains today is the mission of connecting together the different parts making up its landscape. It is in this capacity that the completion of the Saupin ilôt, which has already undergone substantial transformation, represents an undeniable stake on all levels for the city.
The ilôt Saupin tower is designed as a vertical extension of the public space, a meeting point between soil, sky and water, a space of possibilities for the city and its citizens. Seen from the newly-accomodated banks of Saint Felix, it is as though the tower bends the horizon, giving back to pedestrians their verticality in a new form of urbanity. Intimately connected to its context and the permanent traces left by its history, the project aspires to weave back our relationship to water, recalling a greater simplicity of life symbolized by the river. Like a sailboat at sea, the tower cuts through the sky with its soaring morphology and a geometry that varies according to the angle. The north/south axis, or "water axis", connects though its length the new "Nordic" spa swimming pool being built for this project to the Loire and its newly developed docks. The east/west axis, or "green axis", levels the lawn of the Saupin stadium to the banks of the Saint-Félix canal. Large balconies extend the floors of the tower to create generous living spaces. Through its program, this project with its spa pool plunging into the Loire initiates a great first connection between itself and the river. The very levels of the Loire connect to that of the docks, and a rooftop extends the height of the city through an architectural "mise en scène".
[…]
[×]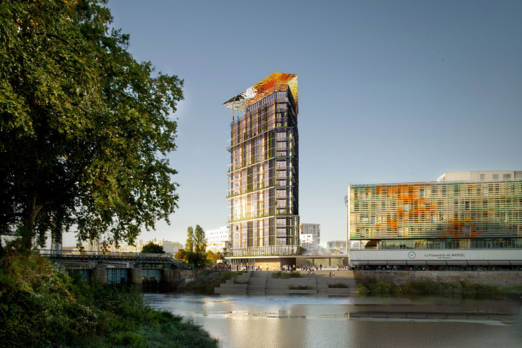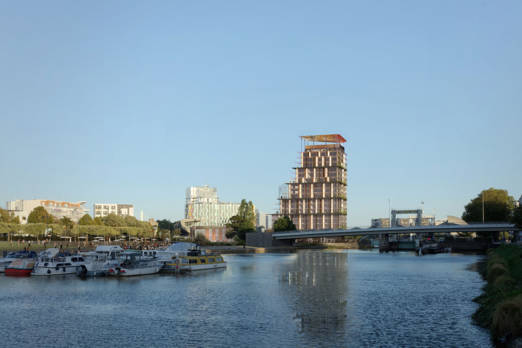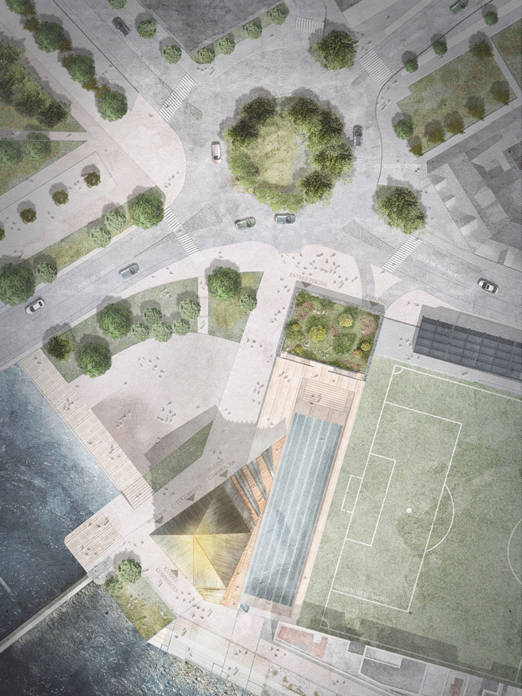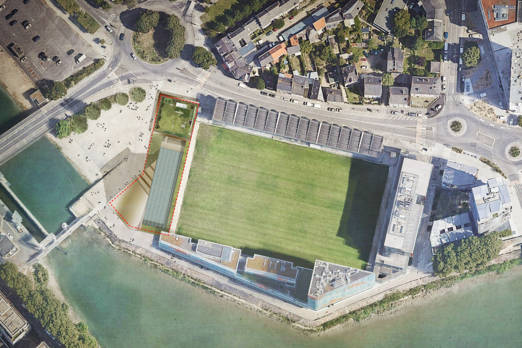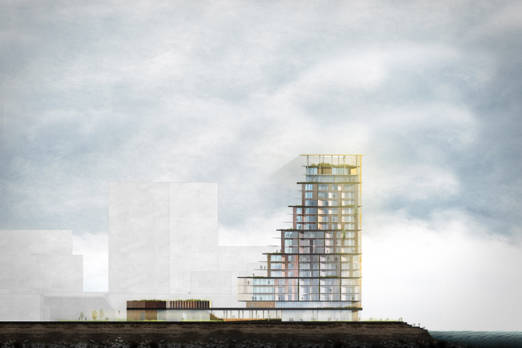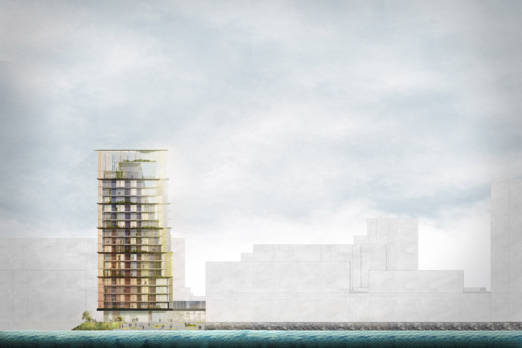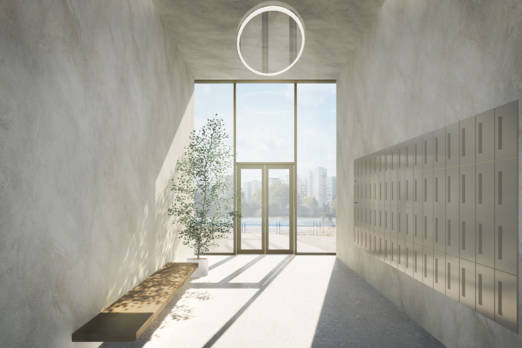 Info + Press
Project information
Program
Logements, gite urbain, bar rooftop, bassin nordique 5 ligne de 50 mètres. Construction en façade FOB Panneaux blocs bois.