2017
tokyo
WonderLab - Exhibition in Tokyo
We imagined this exhibition as a journey between the lights and shadows with heightened sense of materiality. It is an exhibition where one's senses are constantly guided and aroused. It is the desire of touching, of discovering surfaces, surprising materialities, that guide one with awe, through the various rooms of the National Museum of Tokyo.
The envelop is the support. The envelop of each room that stops being a wall to become a skin. A skin that moves, reflects, engage. A conceptual thread that links the various and varying spaces, like many shades of the same color. The exhibition transports the visitor through a tactile journey. A visually and bodily tactile experience.
Each room is a specific palpable world. A world: that of the artwork, which required the many movements of the craftsman or craftswoman hands. We imagined a gown of varying textures enveloping the walls of each room. All the rooms constituting together connected worlds. The public becoming the player of the visit, getting directly in touch with the different materials that surround him: the floor, the walls become both one envelop. A total immersion with the haptic universe of the master artists. Each object is sublimated in a world that portrays it, while the whole scenography draws a continuity through the simple gesture of envelopping.
The research of the materials used to envelop the spaces follow the creative philosophy of each artist, their works, personality, the materials they touched, allowing the public to understand through their senses the universe of the makers – hence beyond a didactic approach.
Light. Dark light. Thin light. Point light. Diffused light. Constellation of lights. Atmospheric, Light accentuate the crafts-works, shed the magic on the envelopping textures. Jean Girel transport us in his endless constellation, blurring the edges of the room. A circular mouvement walks us through the potter's wheel…
[…]
[×]
Copyrights
Photos © Philippe Chancel
Photos © Eric Chenal
Photos © Yatsu Kenji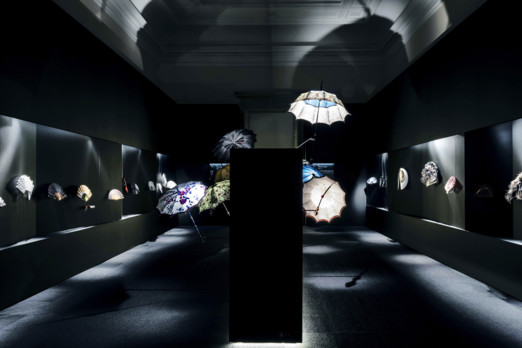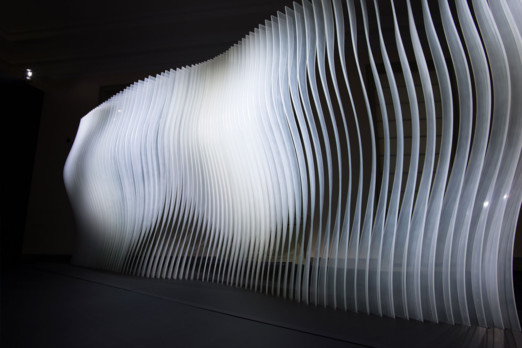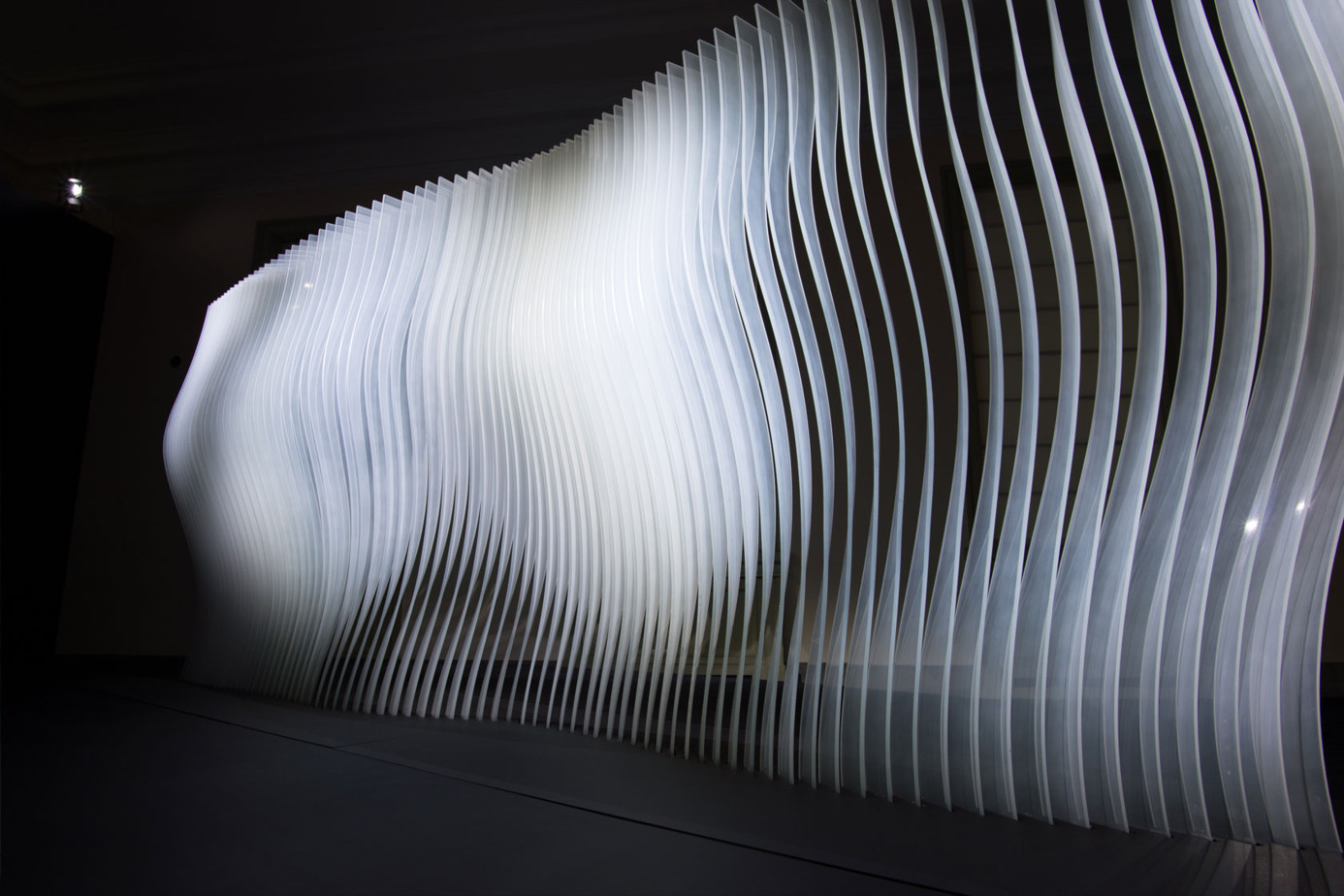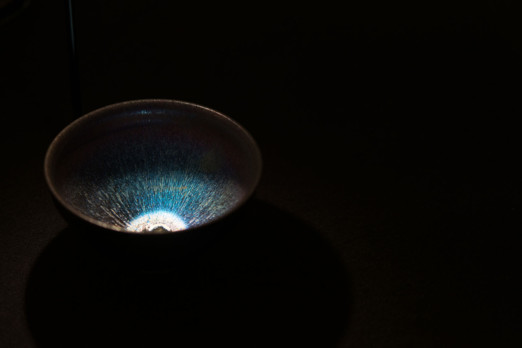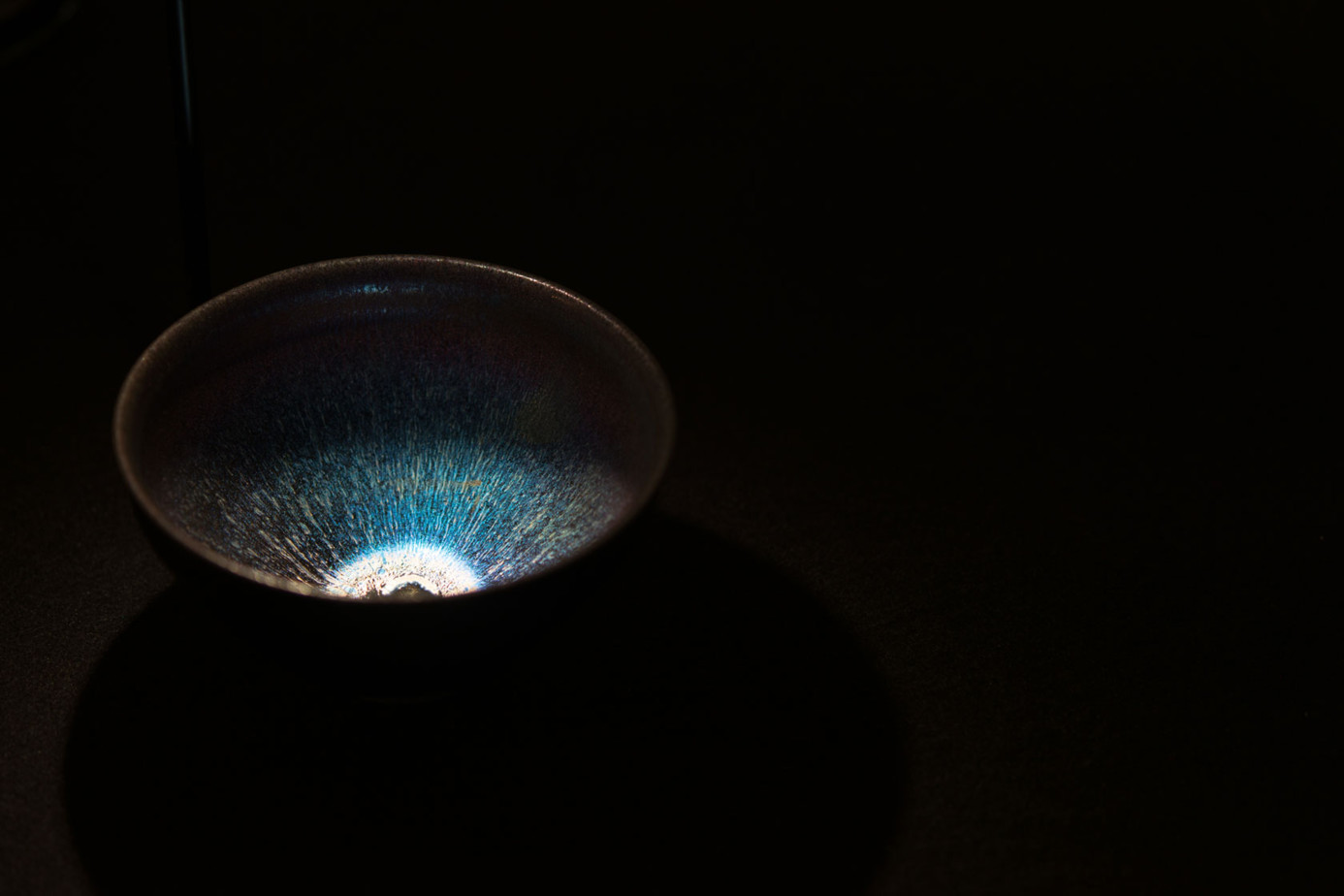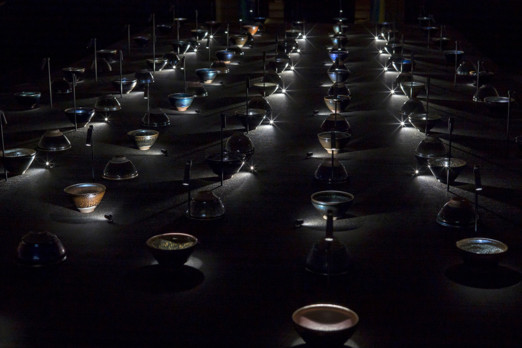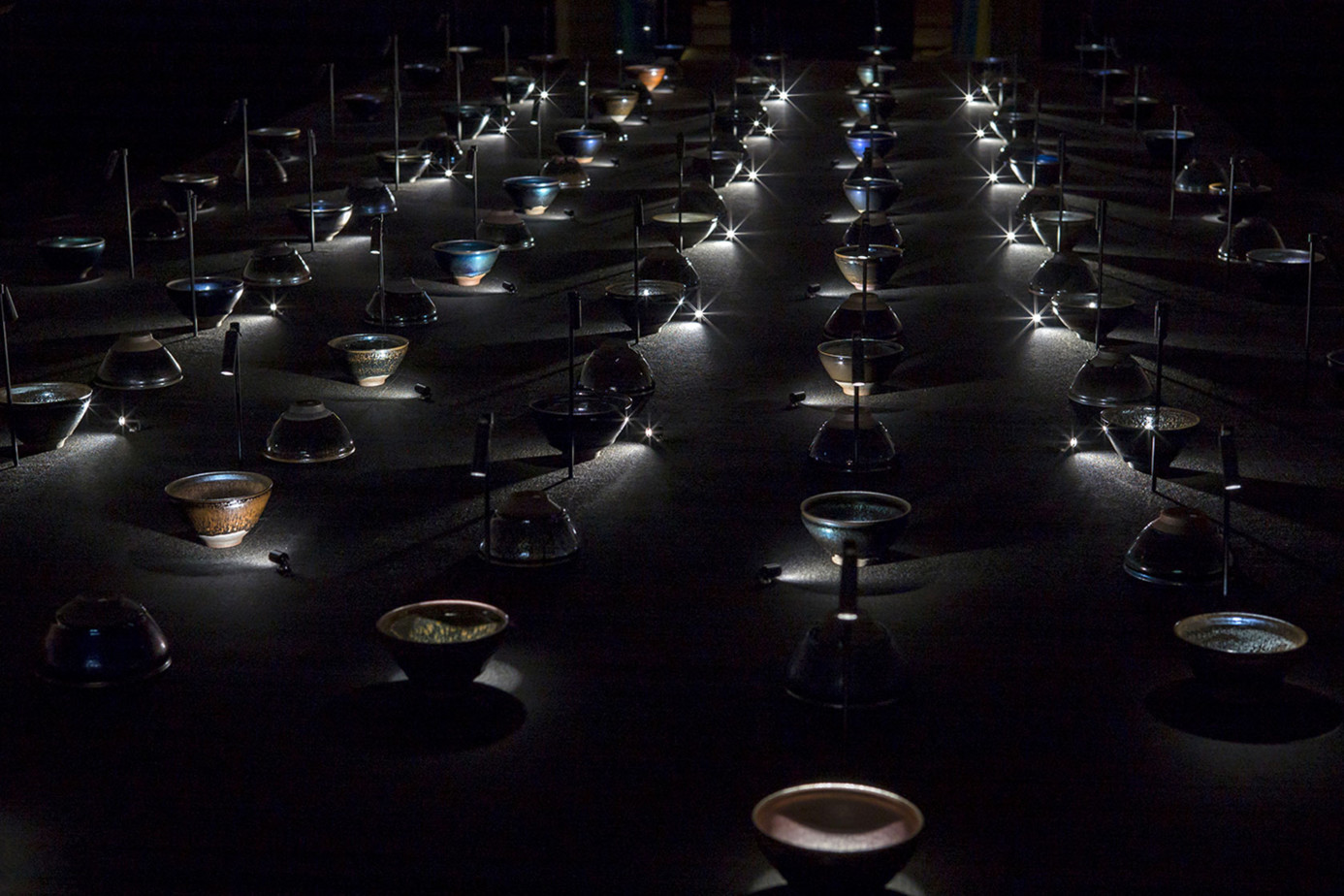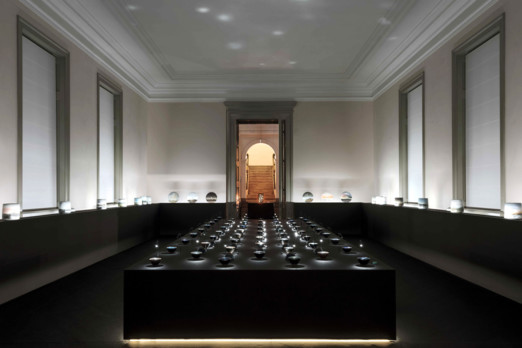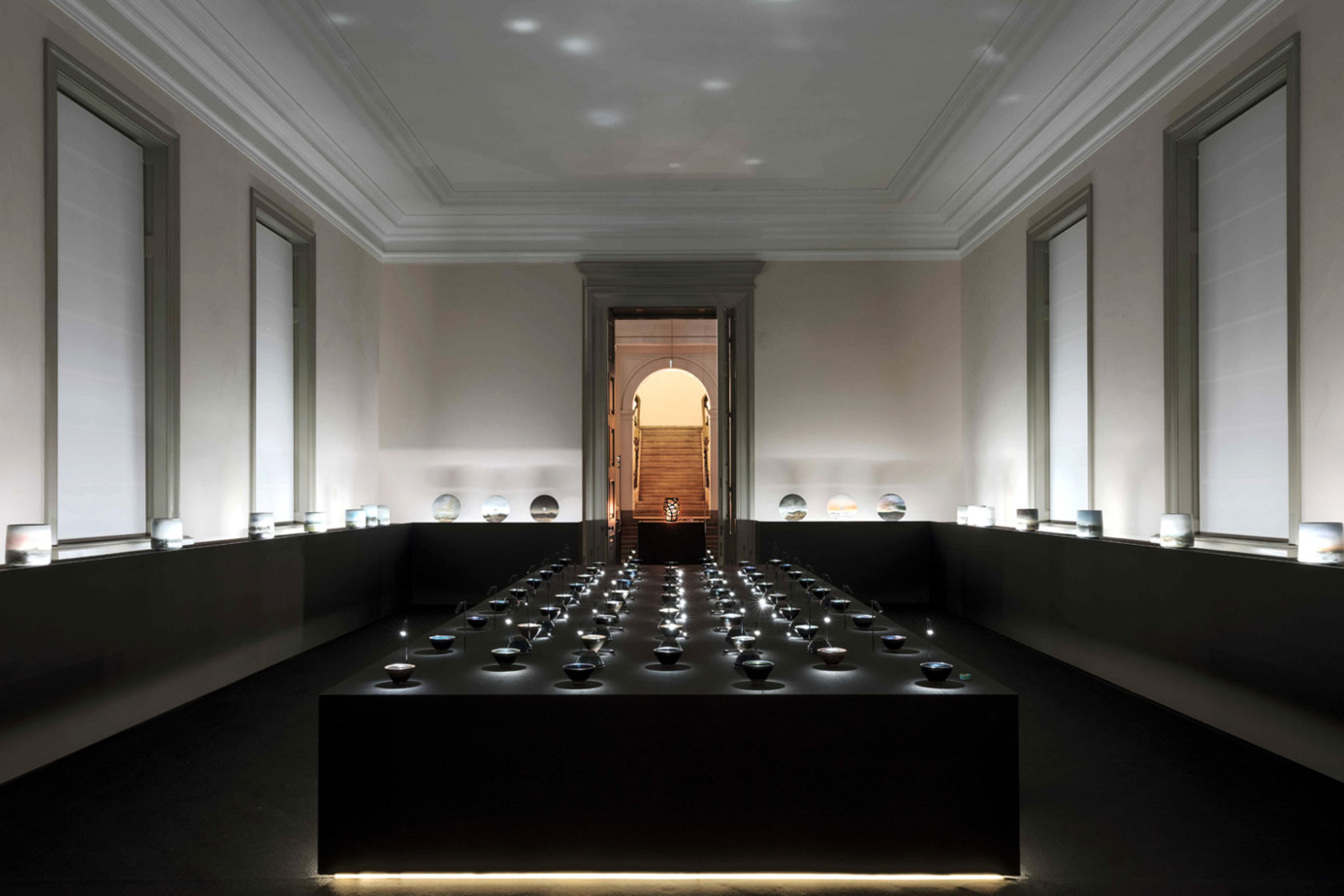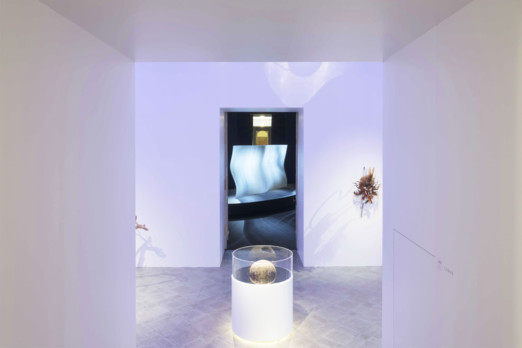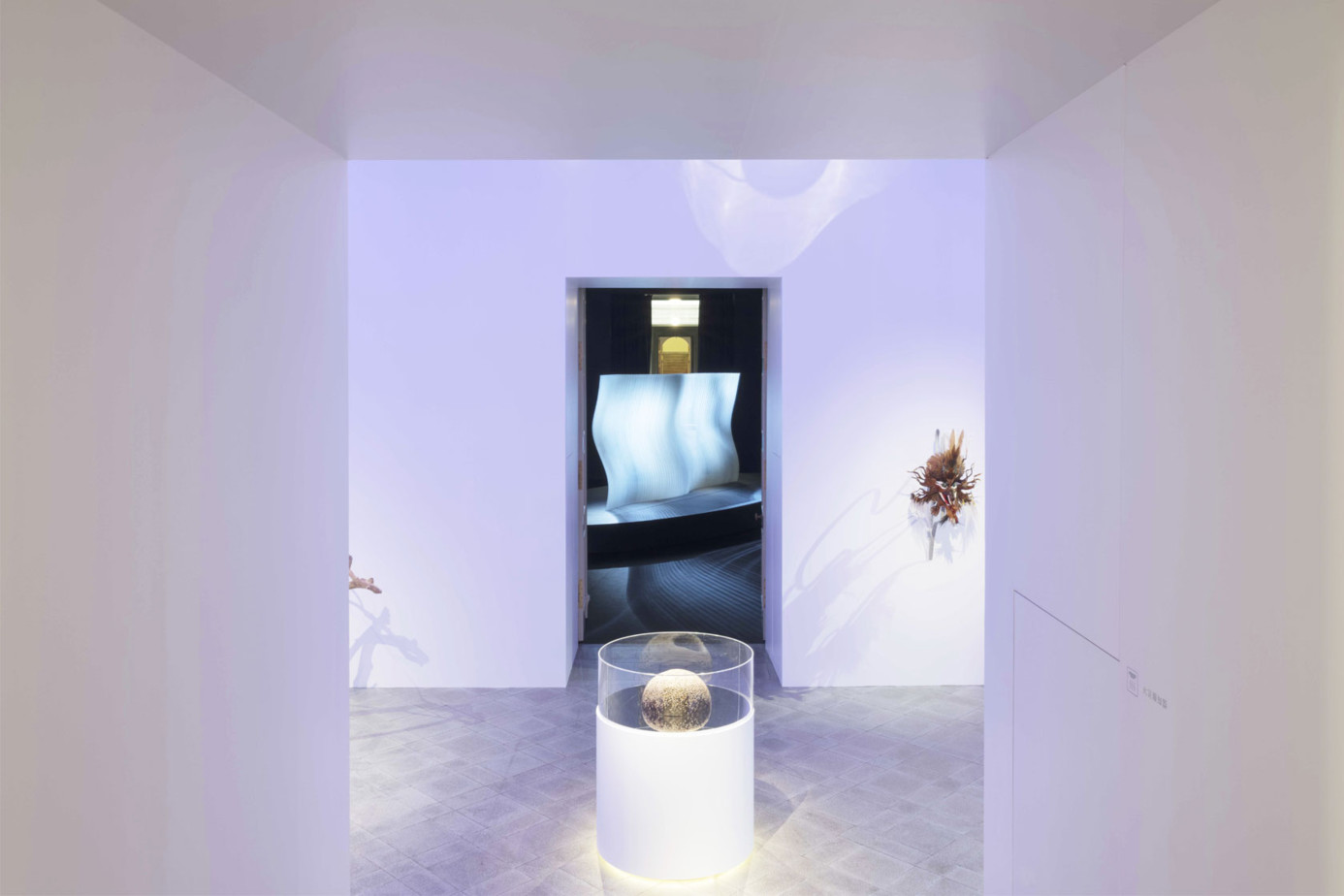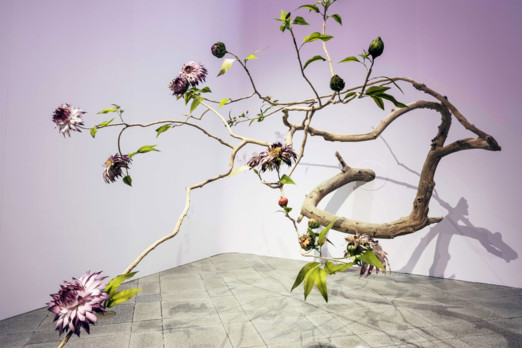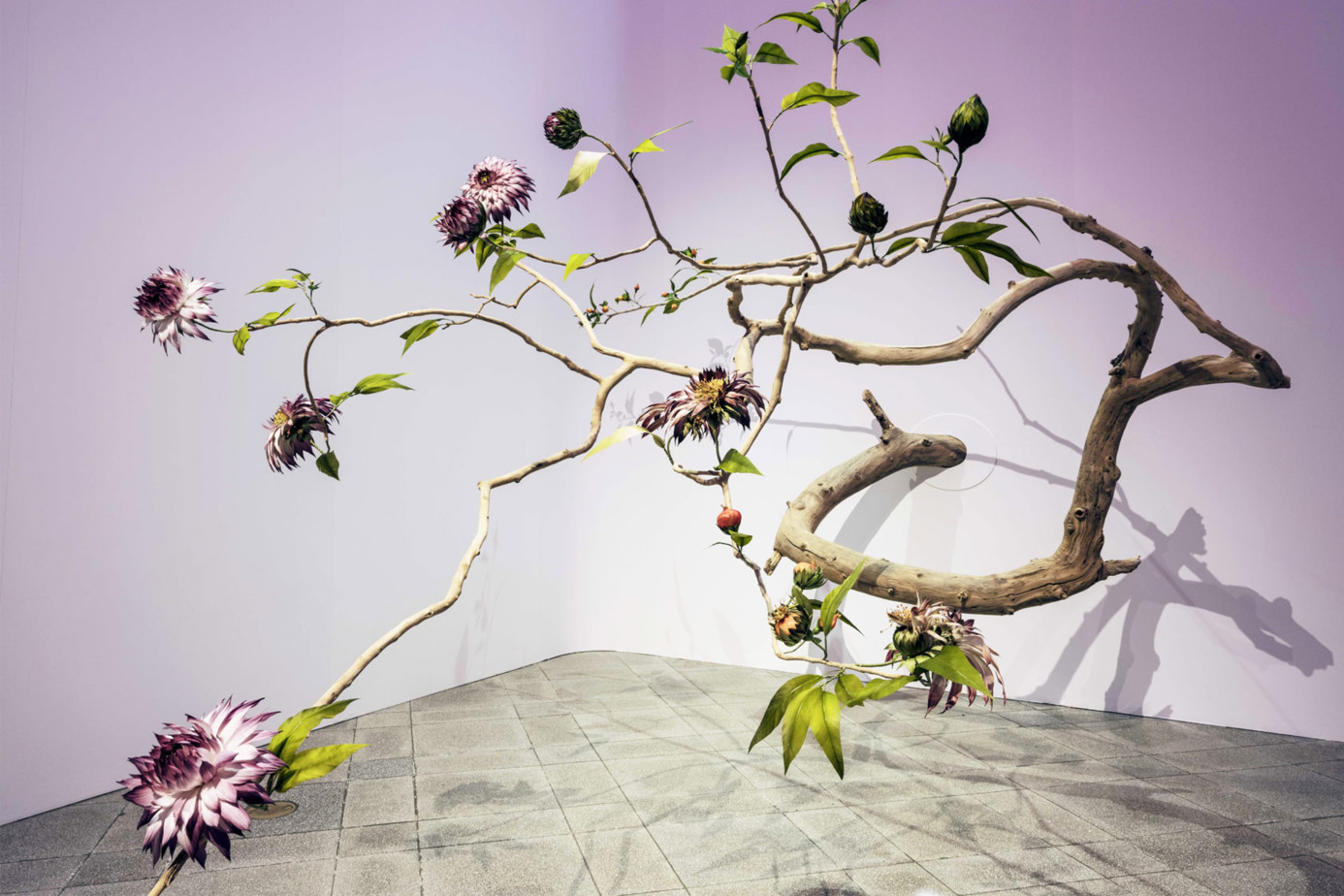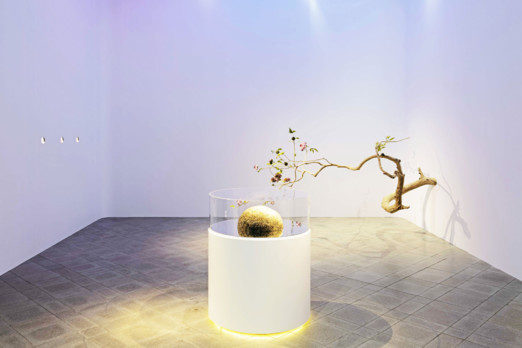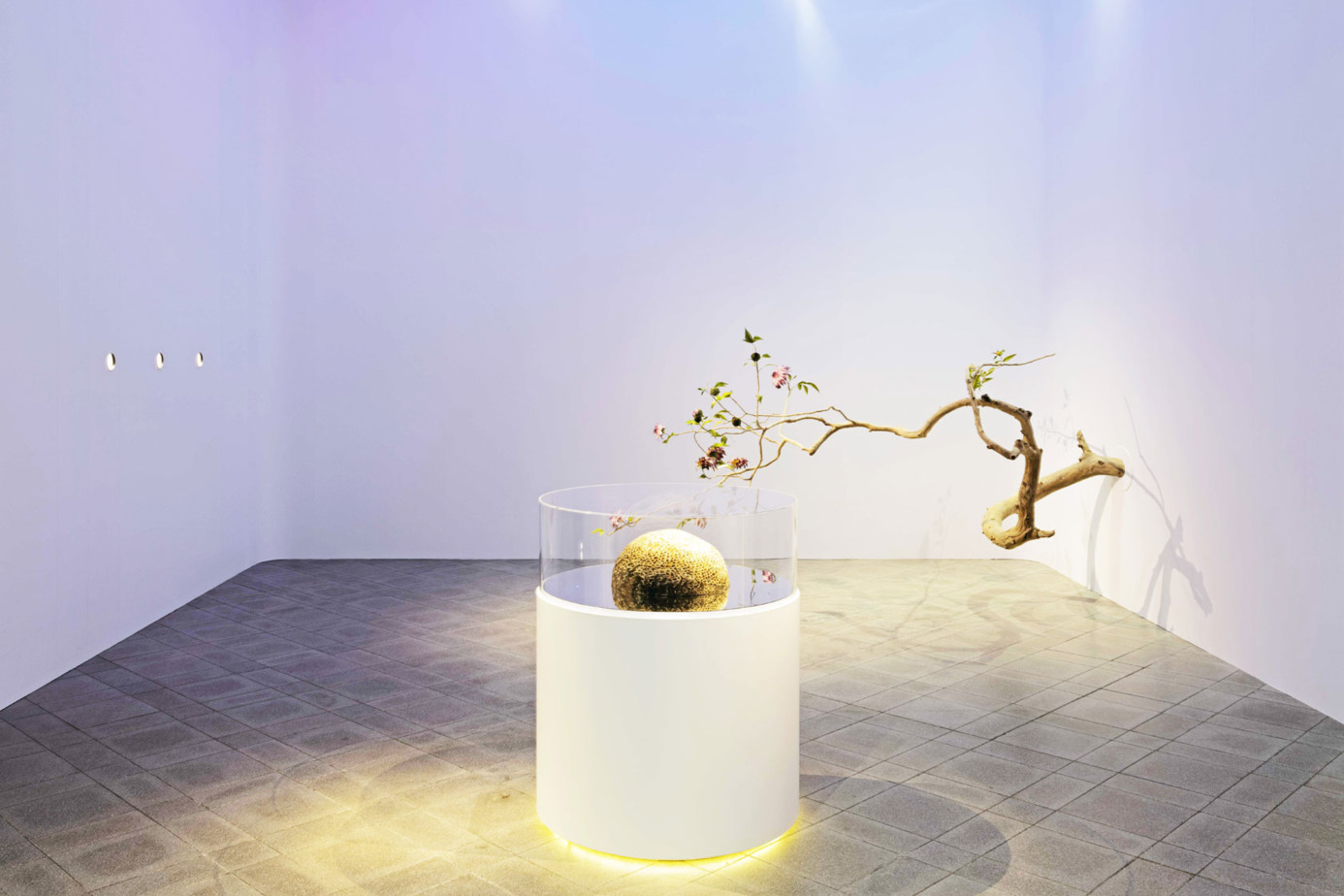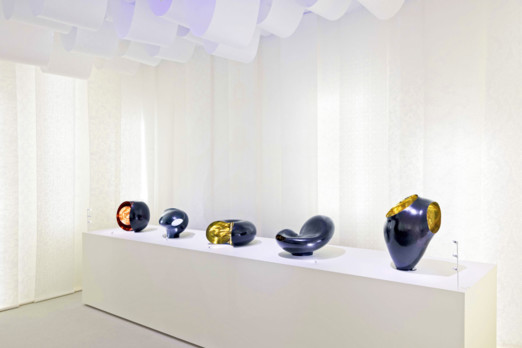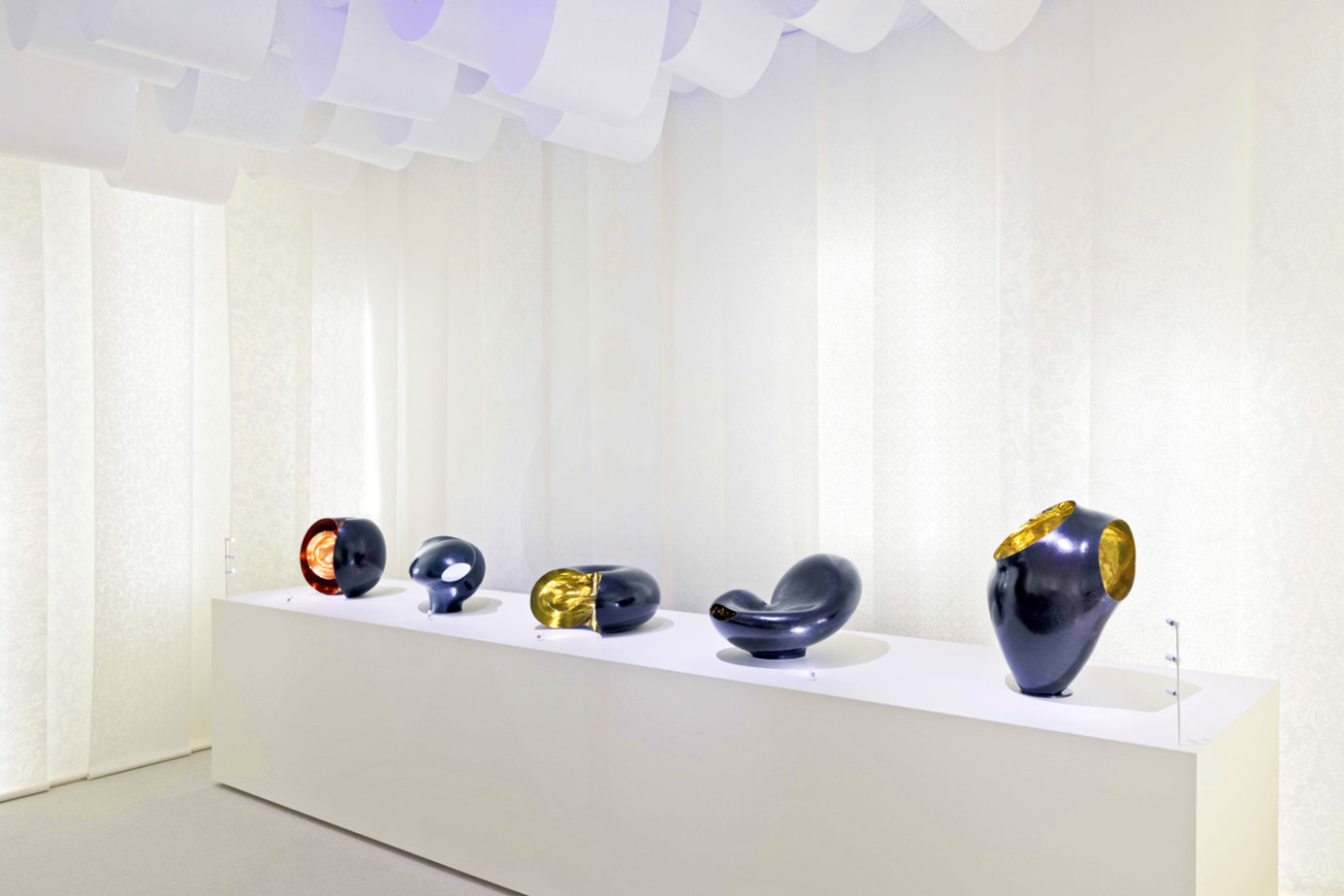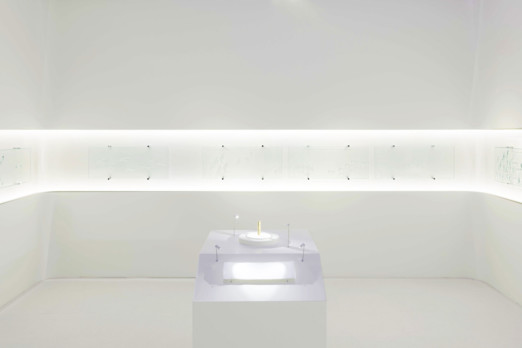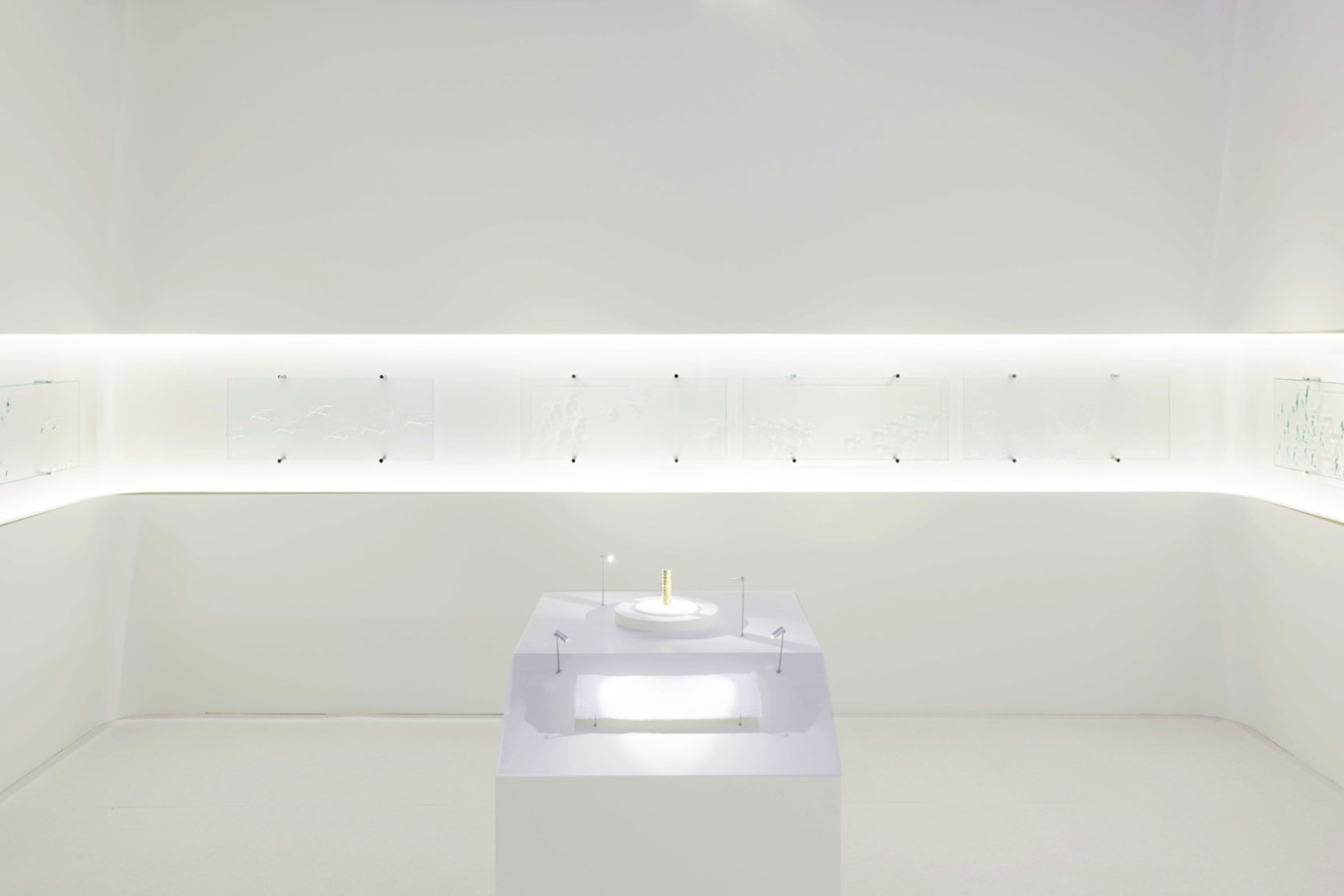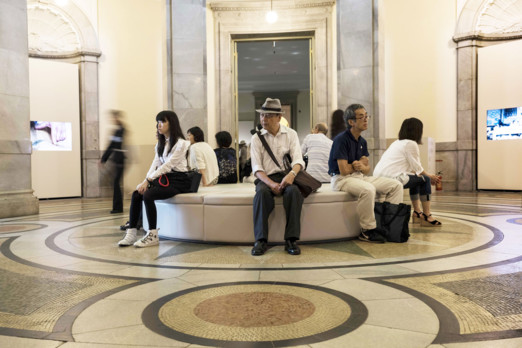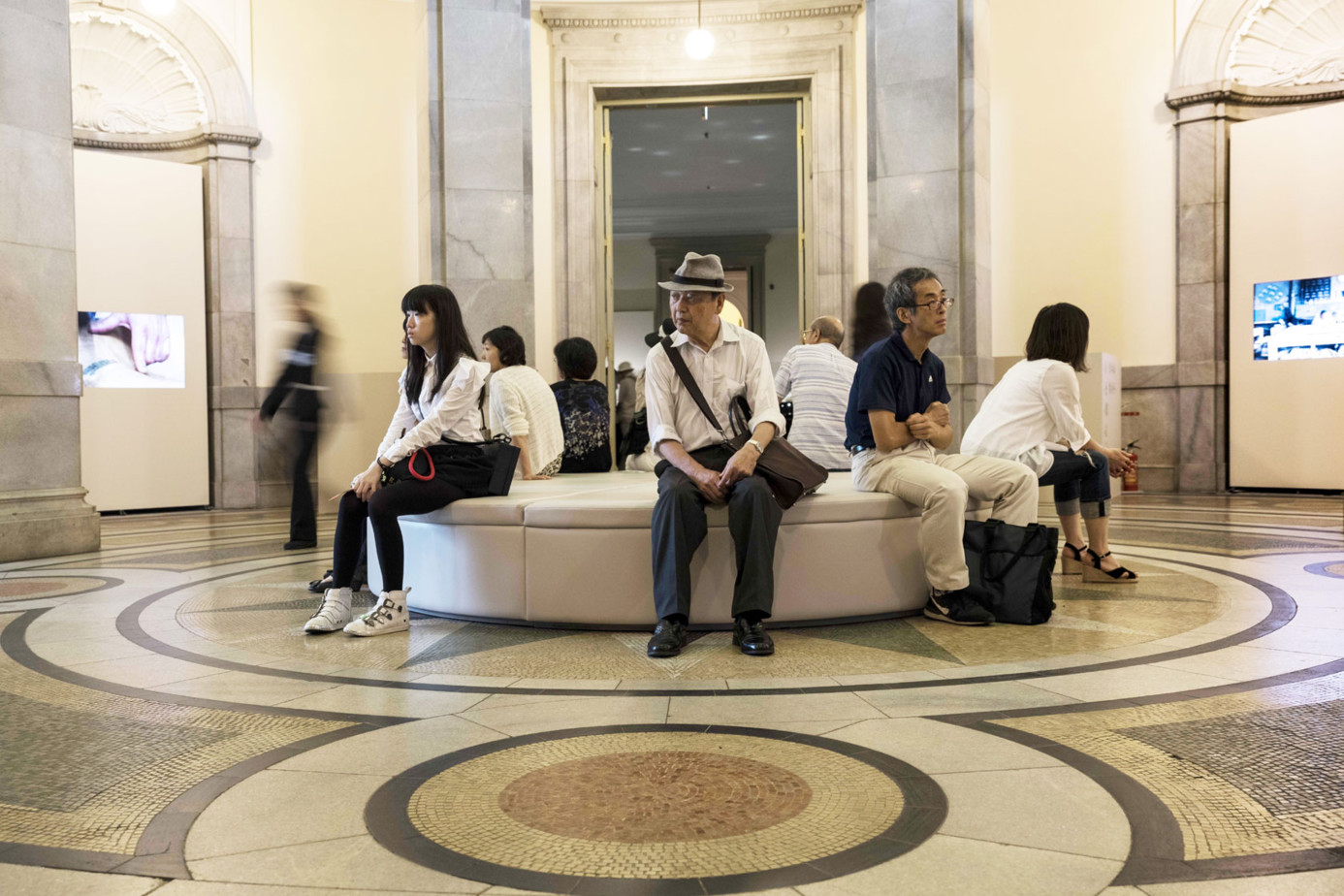 Info + Press
Project team
Architect
Lina Ghotmeh — Architecture
Exhibited Masters
Jean Girel - Maison Bonnet - Haute Lunetterie - Roland Daraspe - Serge Amuroso - Atelier d'Offard - François-Xavier Richard - Nathanaël Le Berre- Lison de Caunes - Marqueterie de Paille - Parasolerie Heurtault - Sylvain Le Guen - Maison Sylvain Le Guen - Pietro Seminelli - Créanog - Gerard Desquands - Atelier Hélio'g - Nelly Saunier - Atelier Emmanuel Barrois
Curator
Hélène Kelmachter
Sponsor
National Museum Tokyo
Mécénat
Fondation Bettencourt Shueller
Technical Support
Yatsu Chahal Architects
Lighting Designer
Abraxax Concepts - Philippe Collet
Sound Designer
Gaku Uchida
Animation
Traxon Technologies - Hiroshi Miyake - Takehito Yokoyama
Photographer
Philippe Chancel