2017 — 2018
Medina, Saoudi Arabia
The Story of Creation Museum
Set on a unique location along the old walls of the City of Medina, and more specifically along the old gate of the Masjid Al-Nabawi, The Story of Creation Museum plays a pivotal role on this exceptional site. We imagined this museum to act as a contemporary gate enticing the visitors as they start their journey towards the mosque. Designed as a grand spiral 'Entry', the architecture of the museum operates as a magnet, drawing people into an immersive journey along the wonders of creation.
Delving down into the spaces of the unseen, the intangible, the unmeasurable, the museum roof extends from beneath the ground only to re-emerge into the light of the mundane and the occupations of our daily life, constructing a unique and profound relationship between Building and Earth. The expression of the moon's illuminated crescent is a key architectural feature of our exploration of the relationships between day and night; sun and moon; time and space. In the museum a landscape of crescent moons appears beneath the canopy that seems almost to levitate, a mirage floating above the horizon. The story of the promenade to the subterranean museum is told by the rhythm of descending arcs, the gradient of light into the earth, and the delicate, ephemeral quality of the canopy above.
The grand gestures of descent, ascent, and promenade trace a material dialogue between earth, water and the intangible. The permanence of stone, the movement of water, and the cycles of sun and moon are integral parts of the museum's storytelling. The narrative is projected upon the whole walls. The visitors are immersed in the wonders of spiritual verses. The water becomes a striking visual statement, reflecting the daylight into shimmering waves on the walls of the museum, a magnetic presence that draws visitors to the center of the museum, the heart of the creation story.
[…]
[×]
Awards
International Invited Competition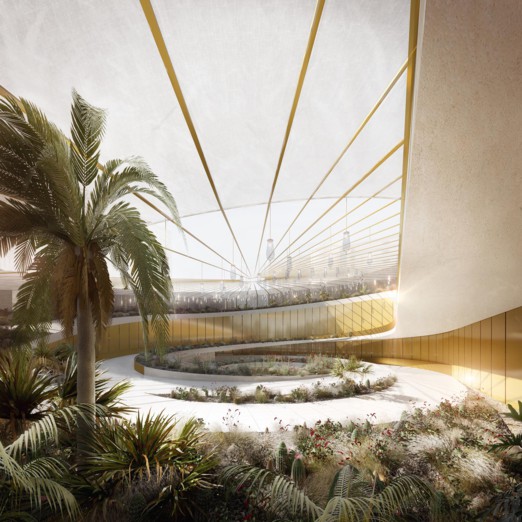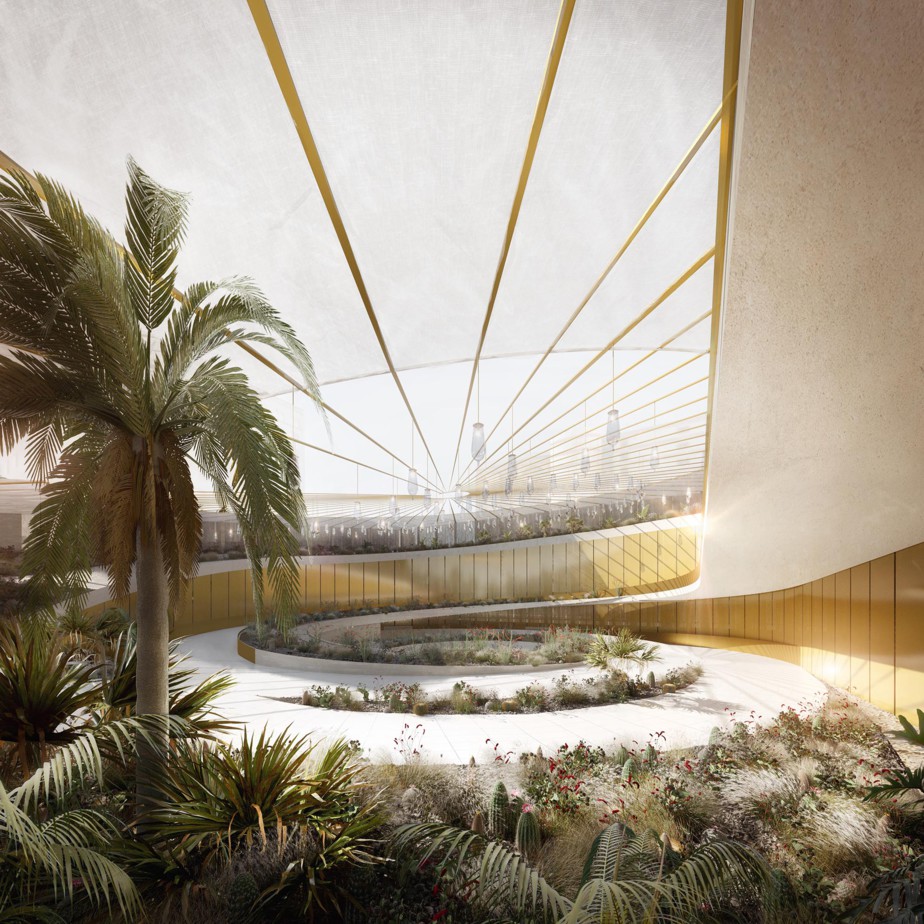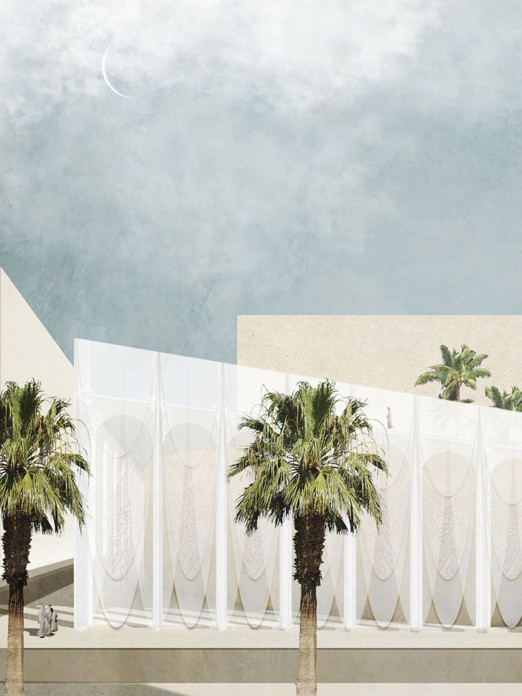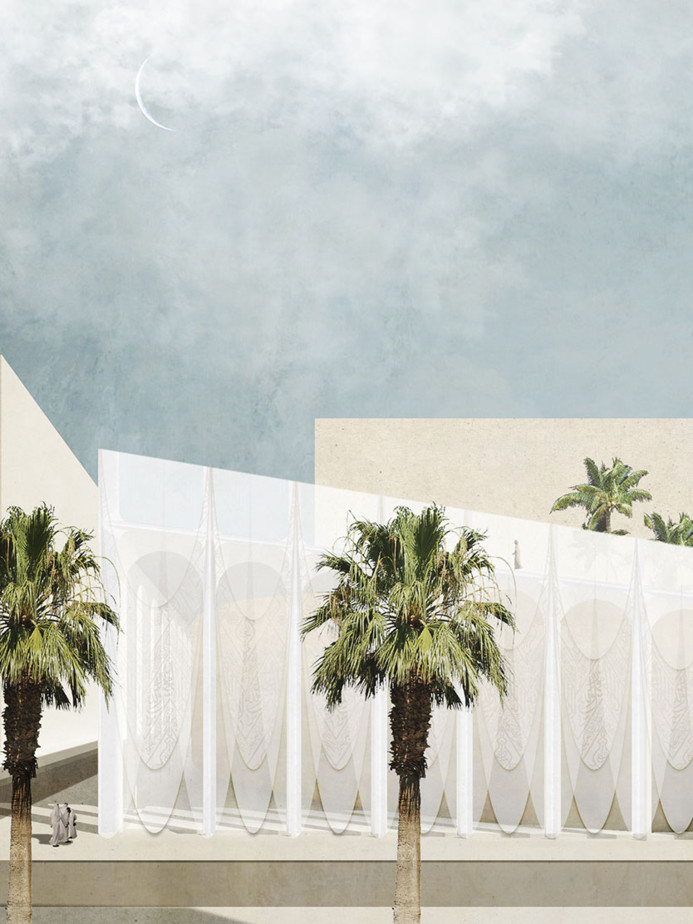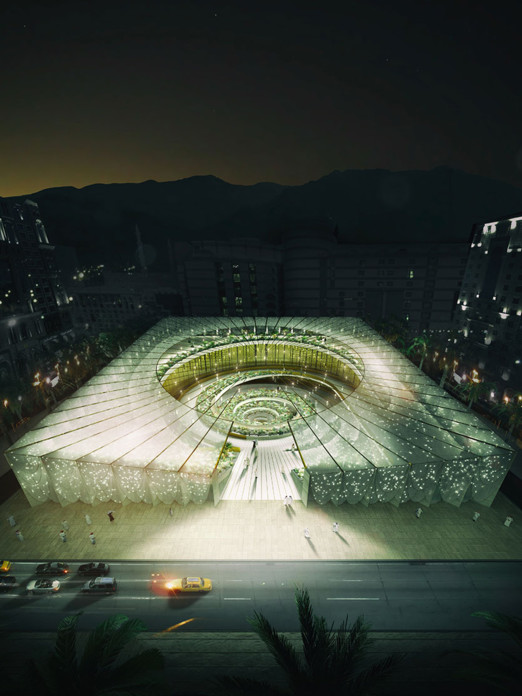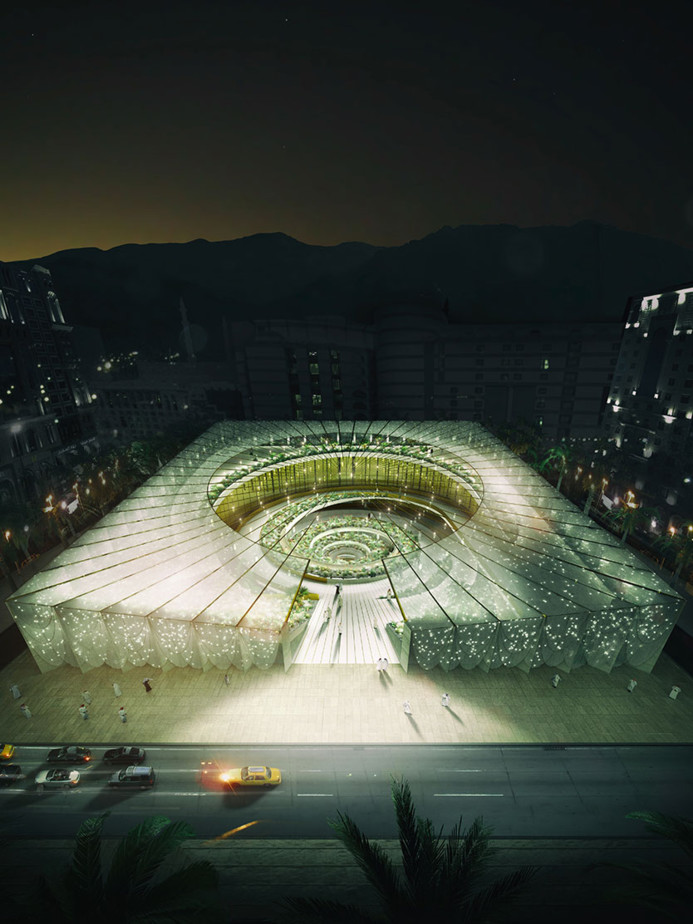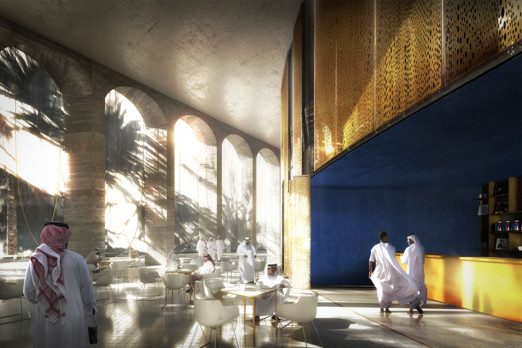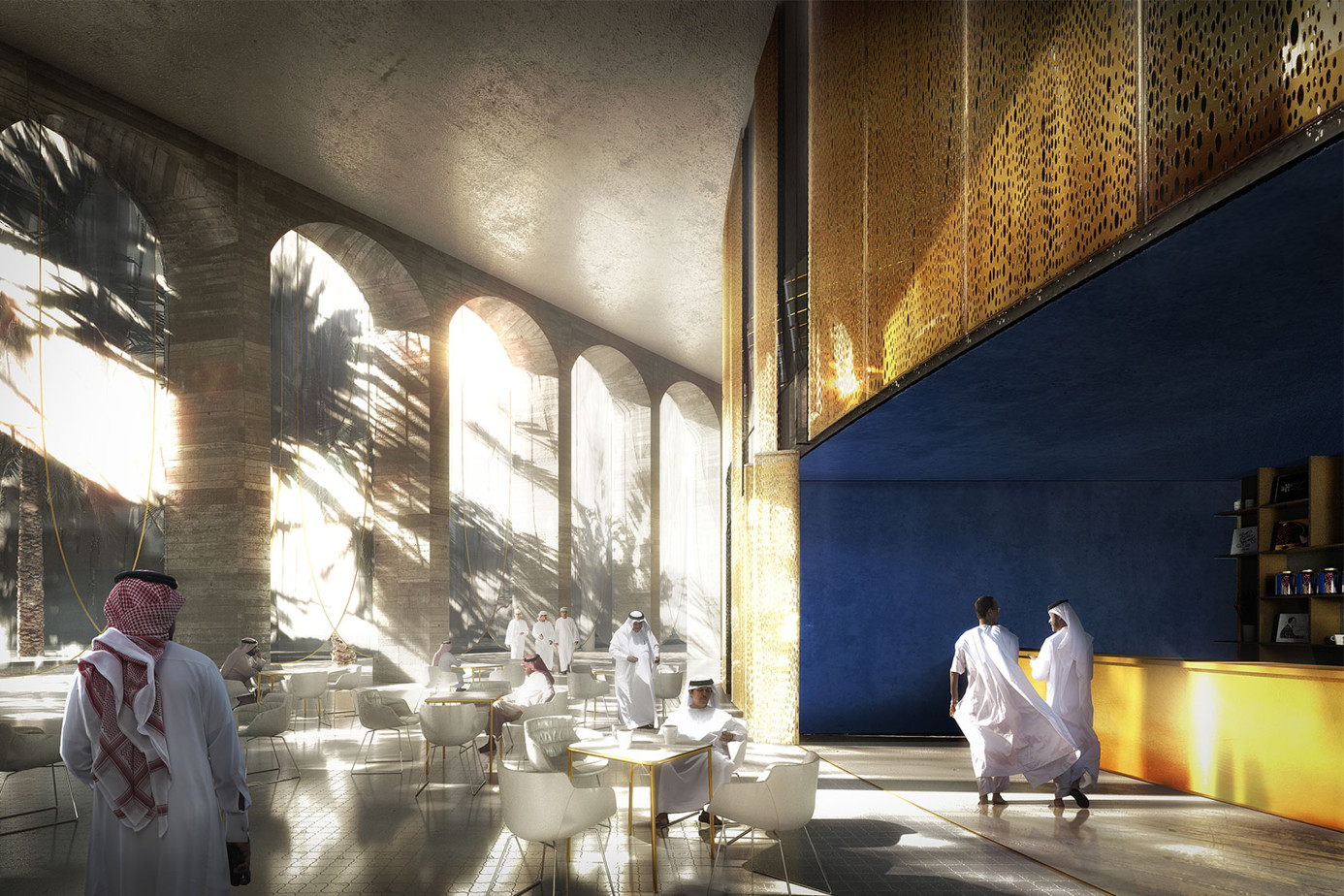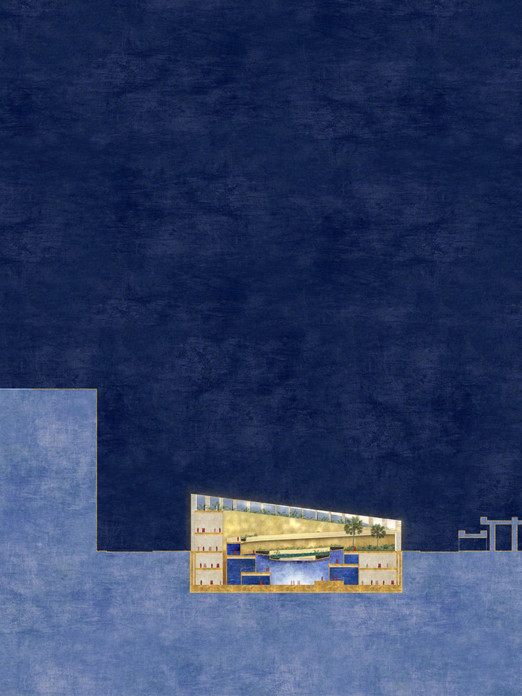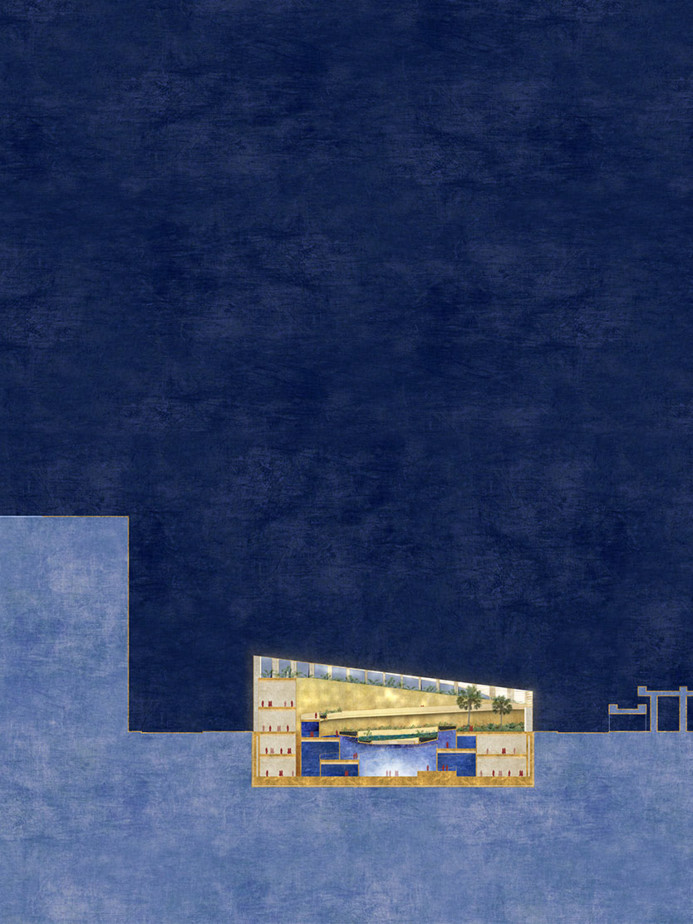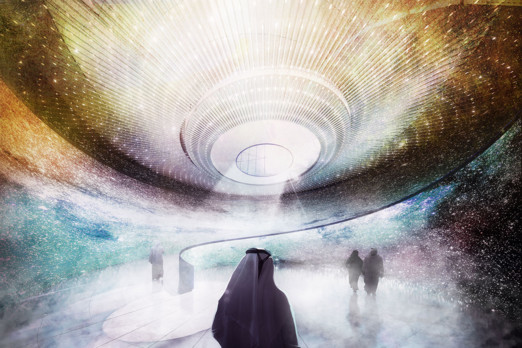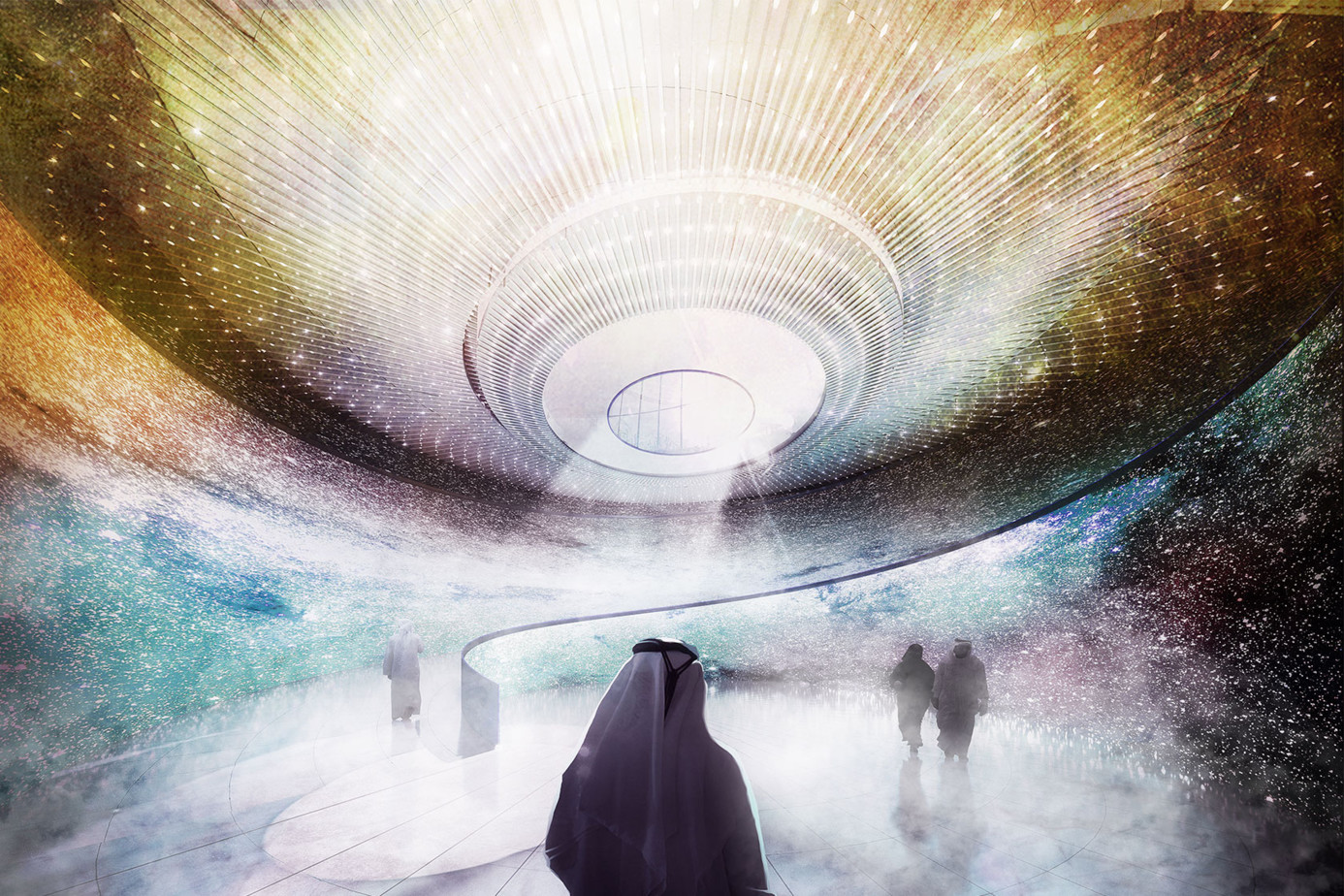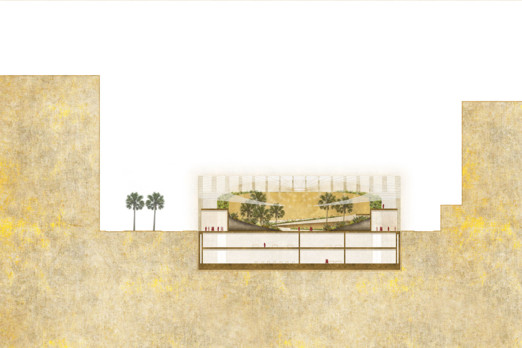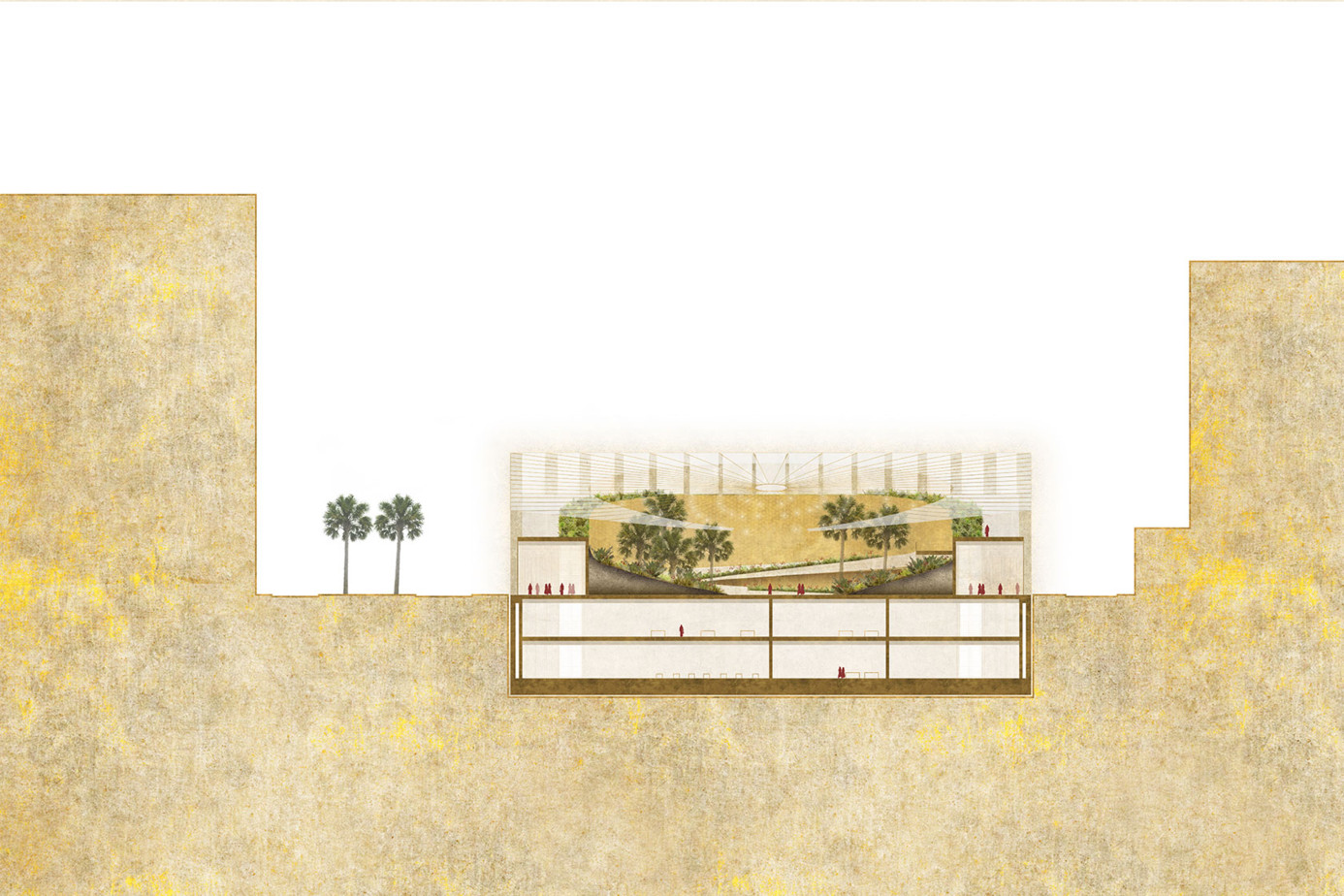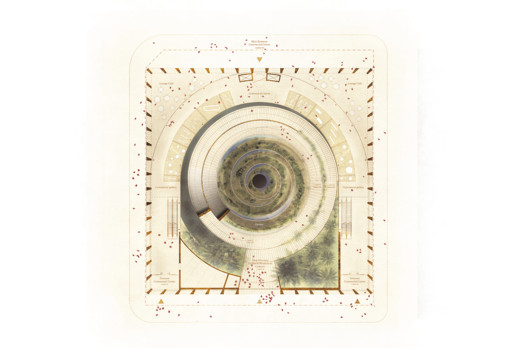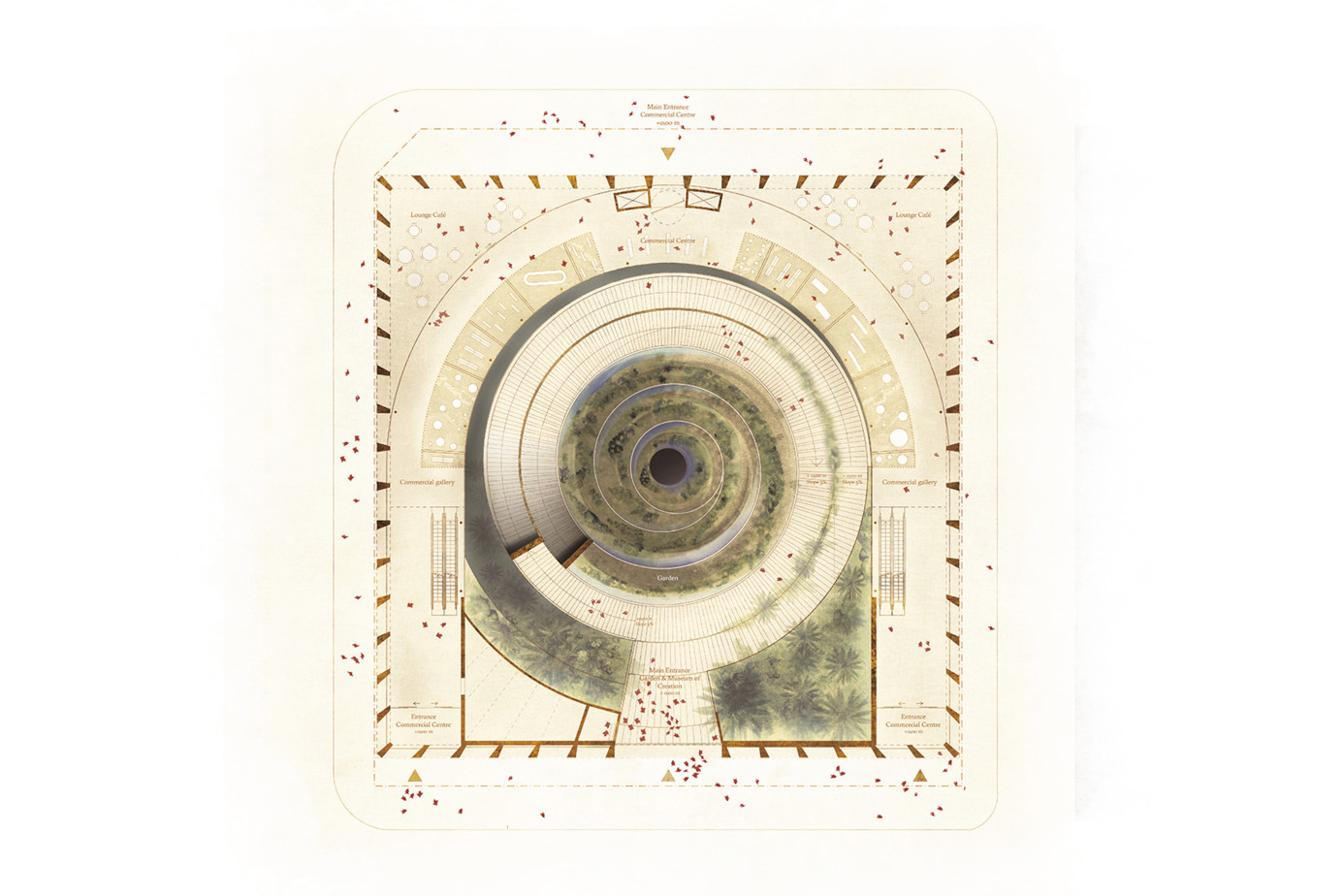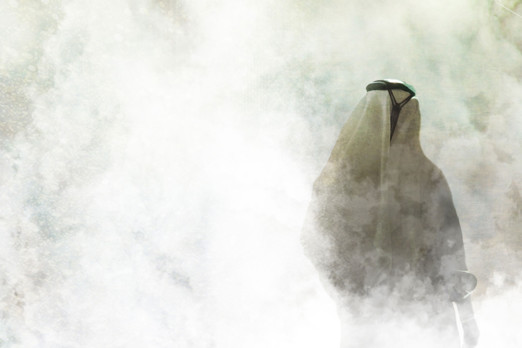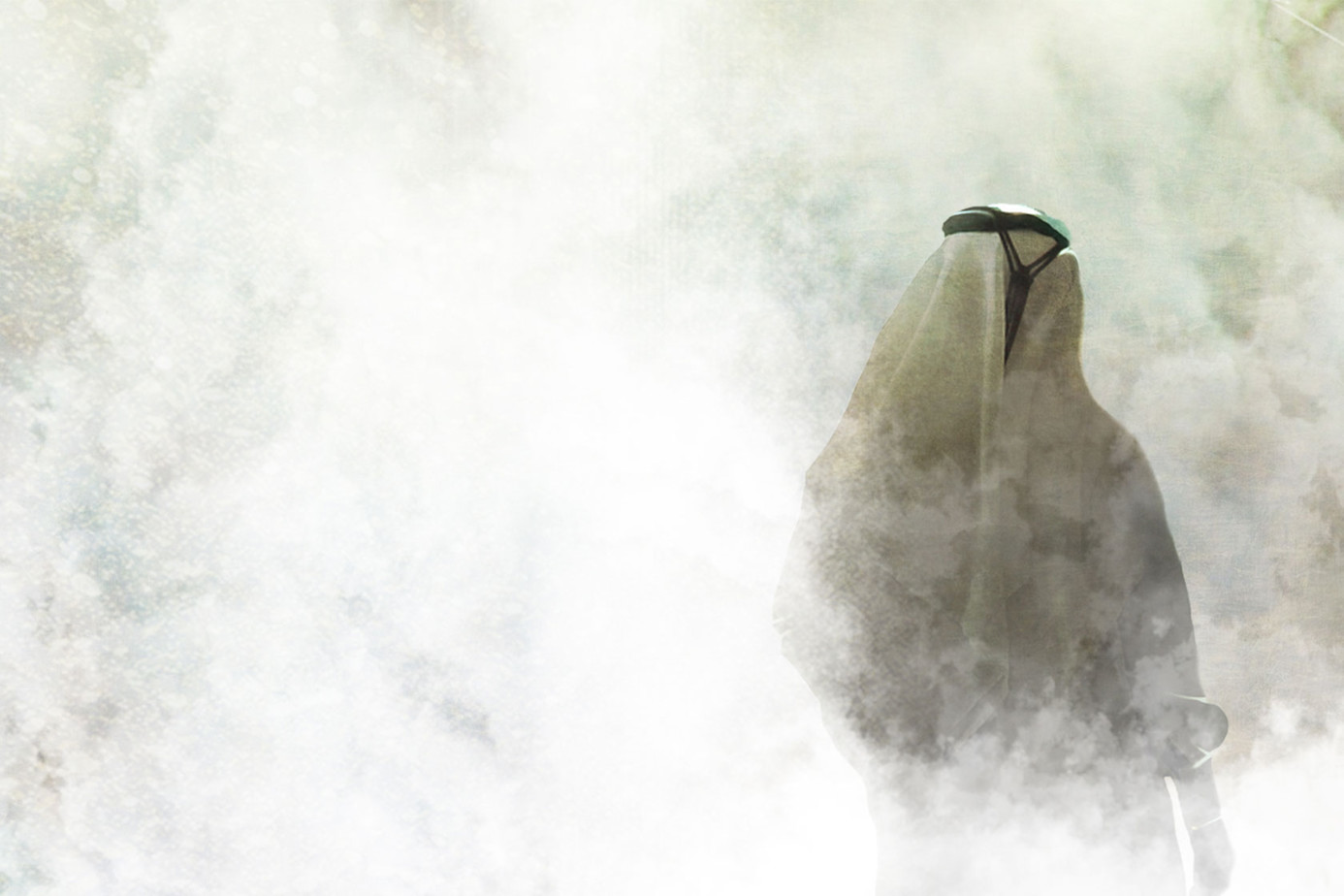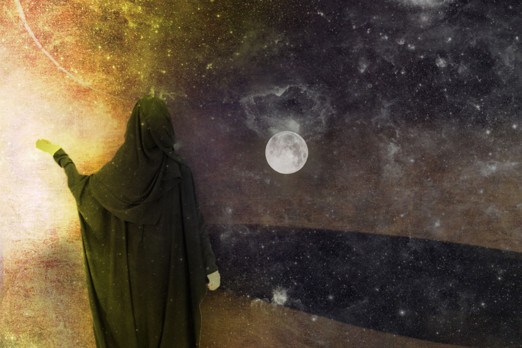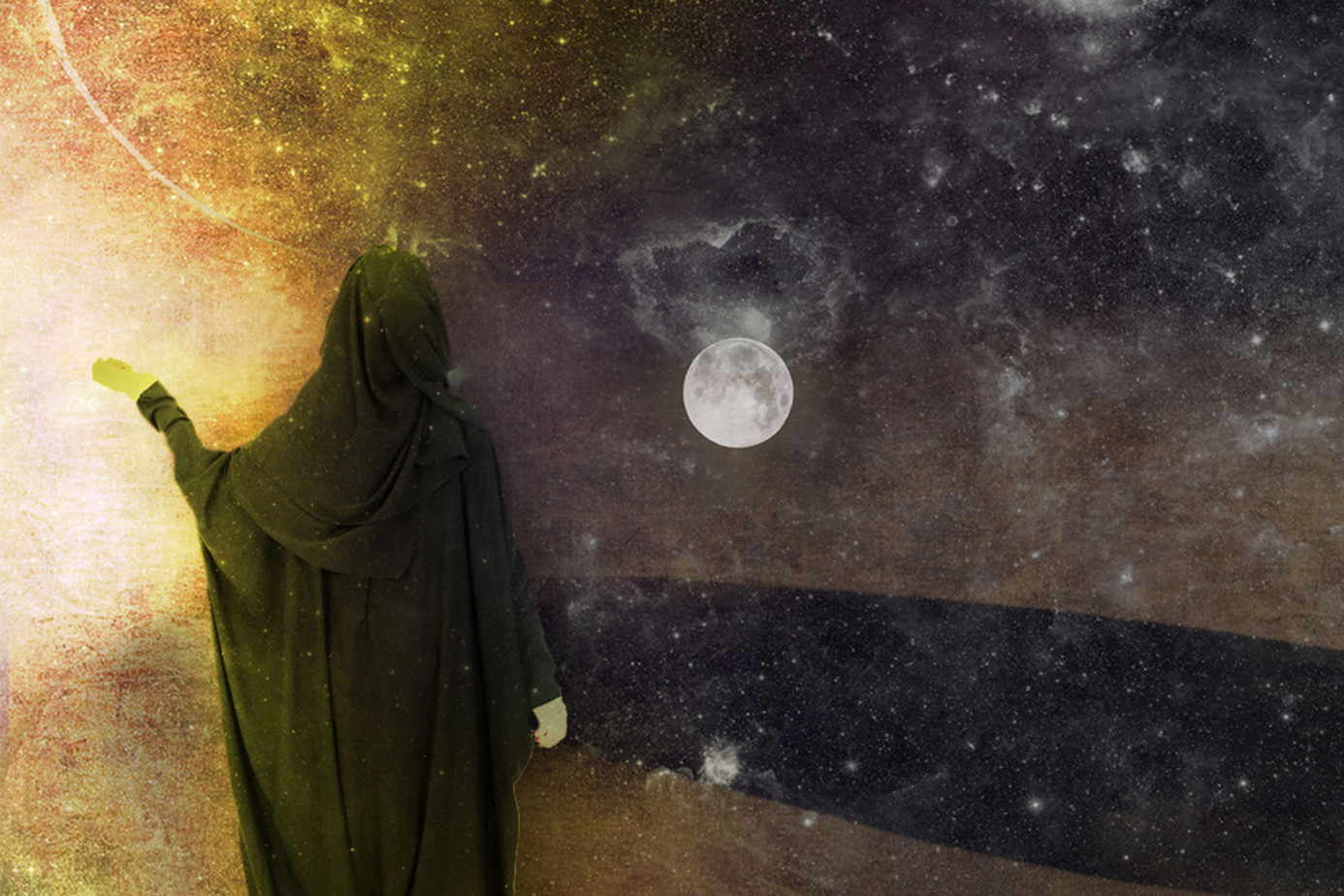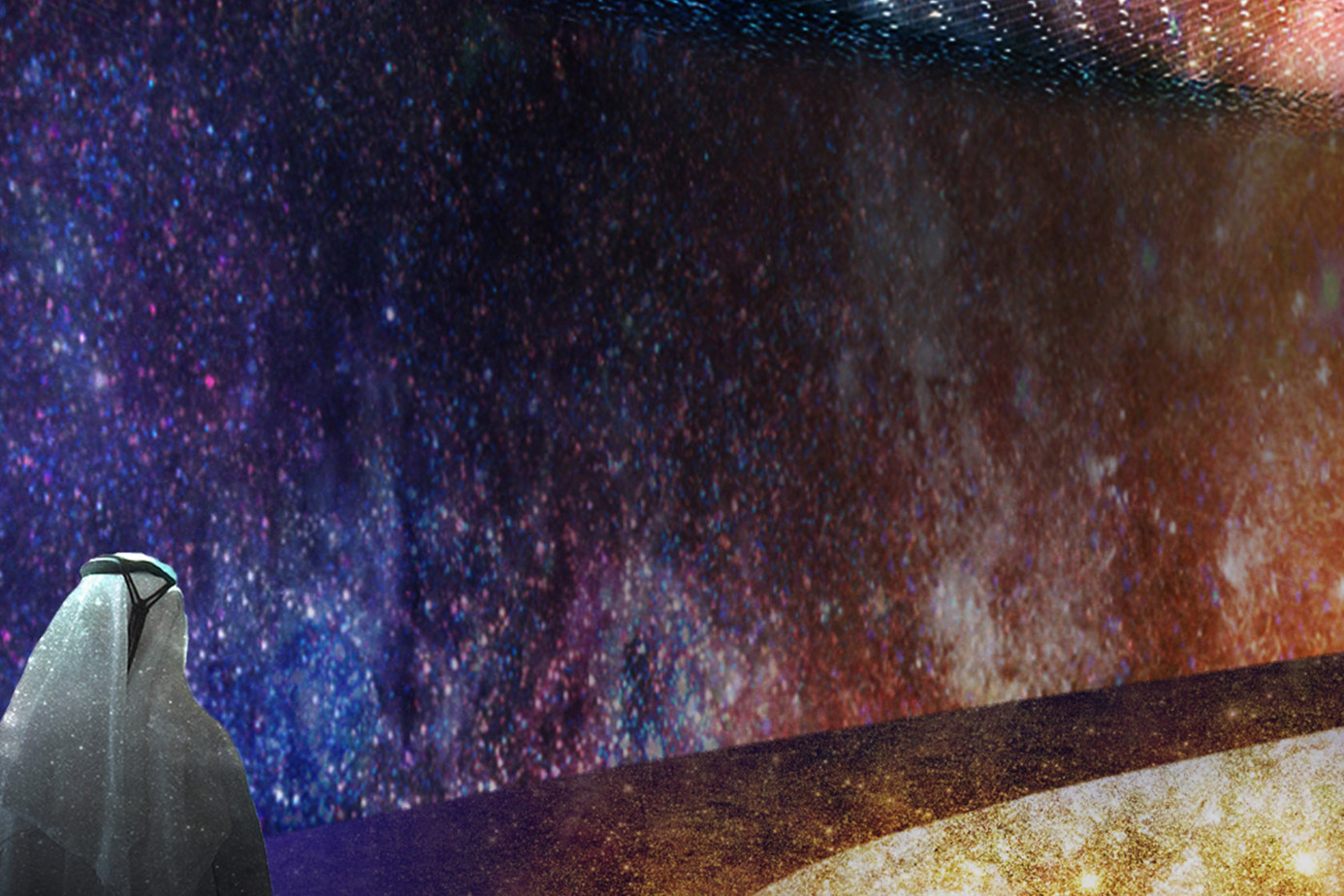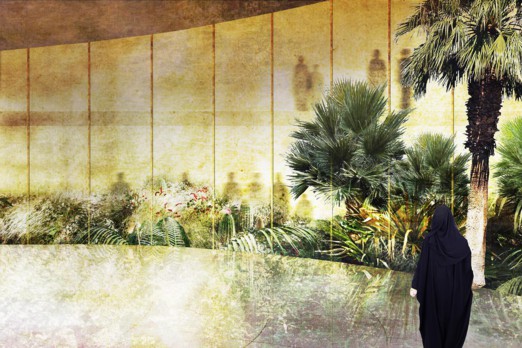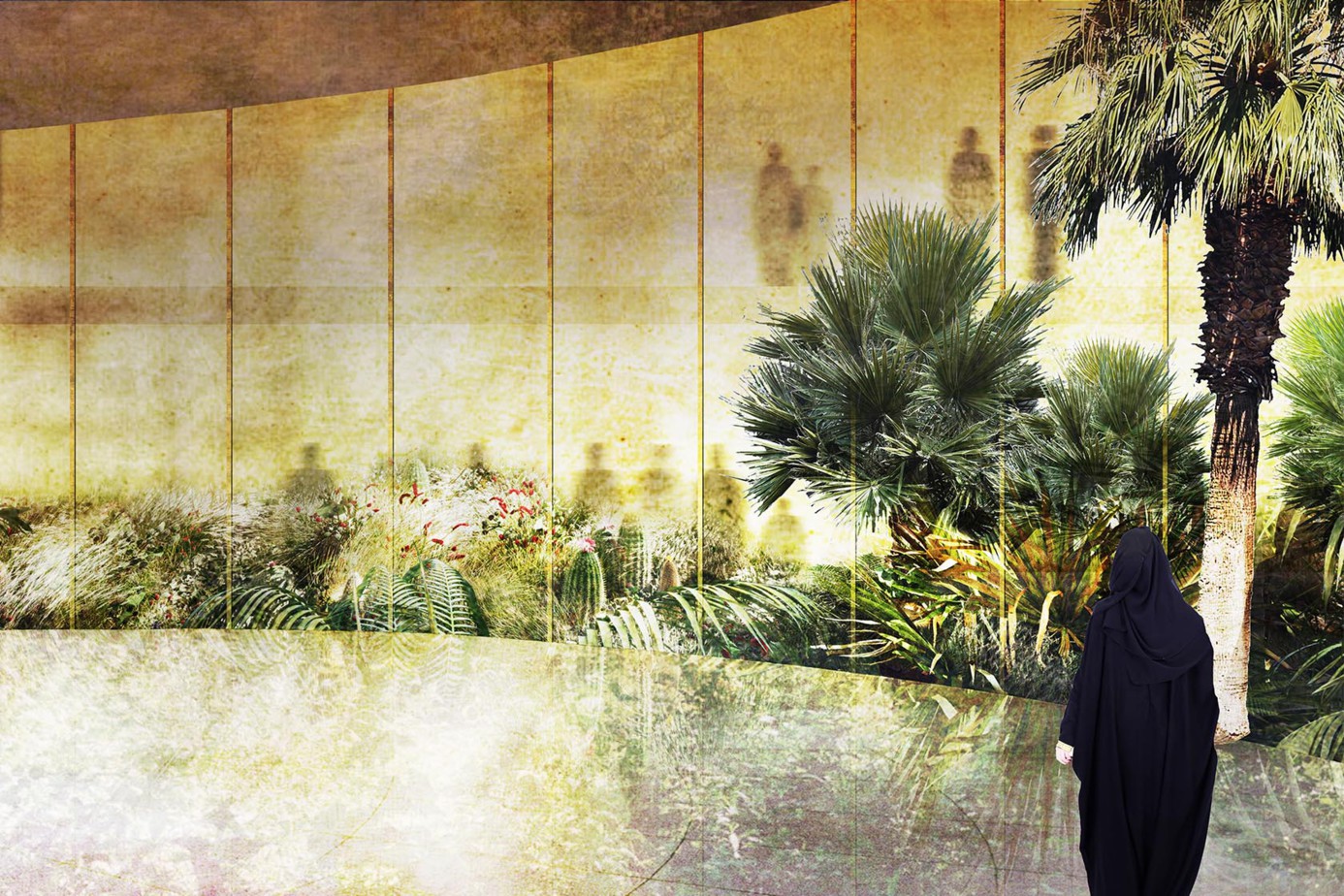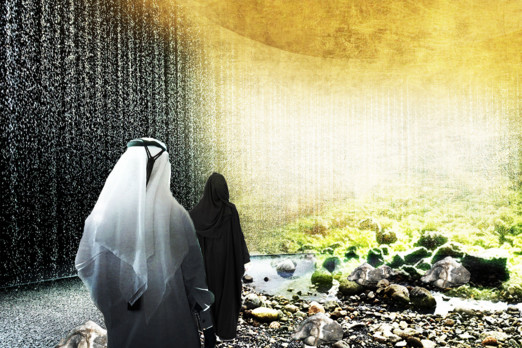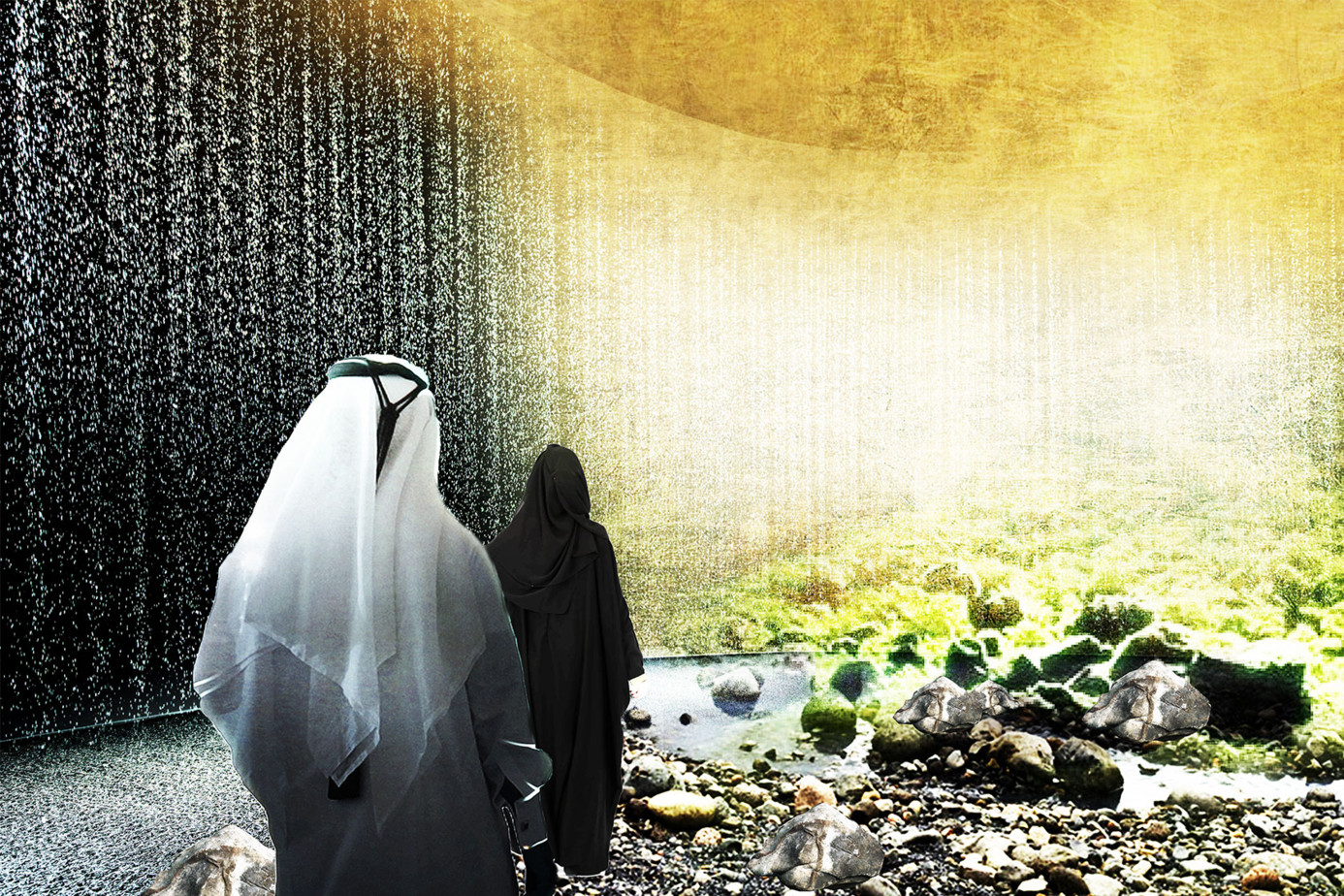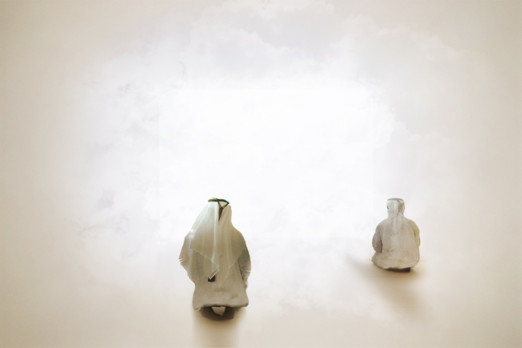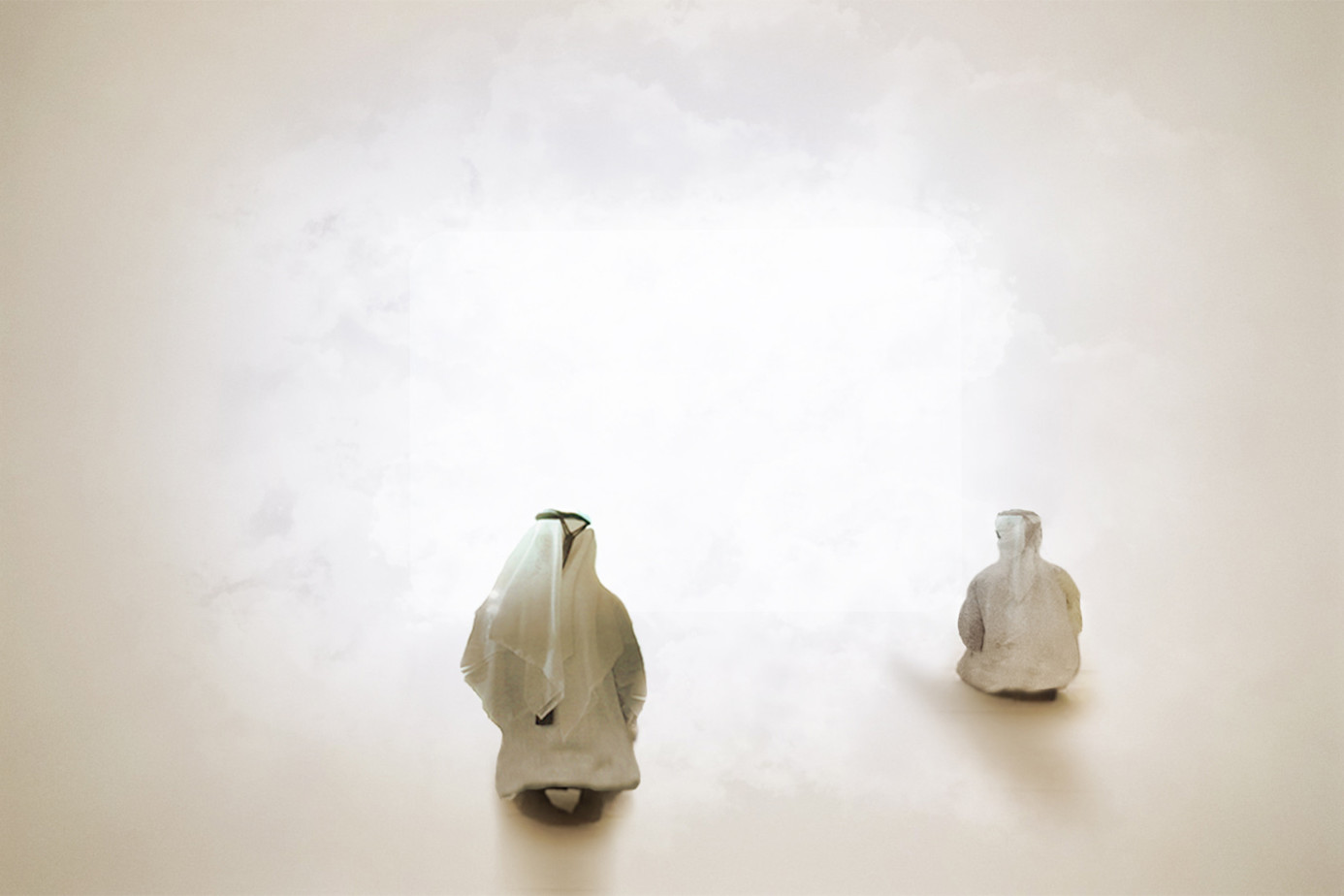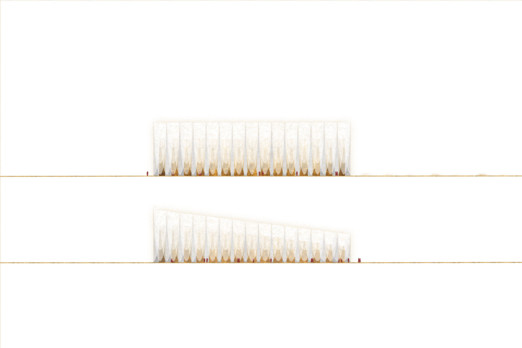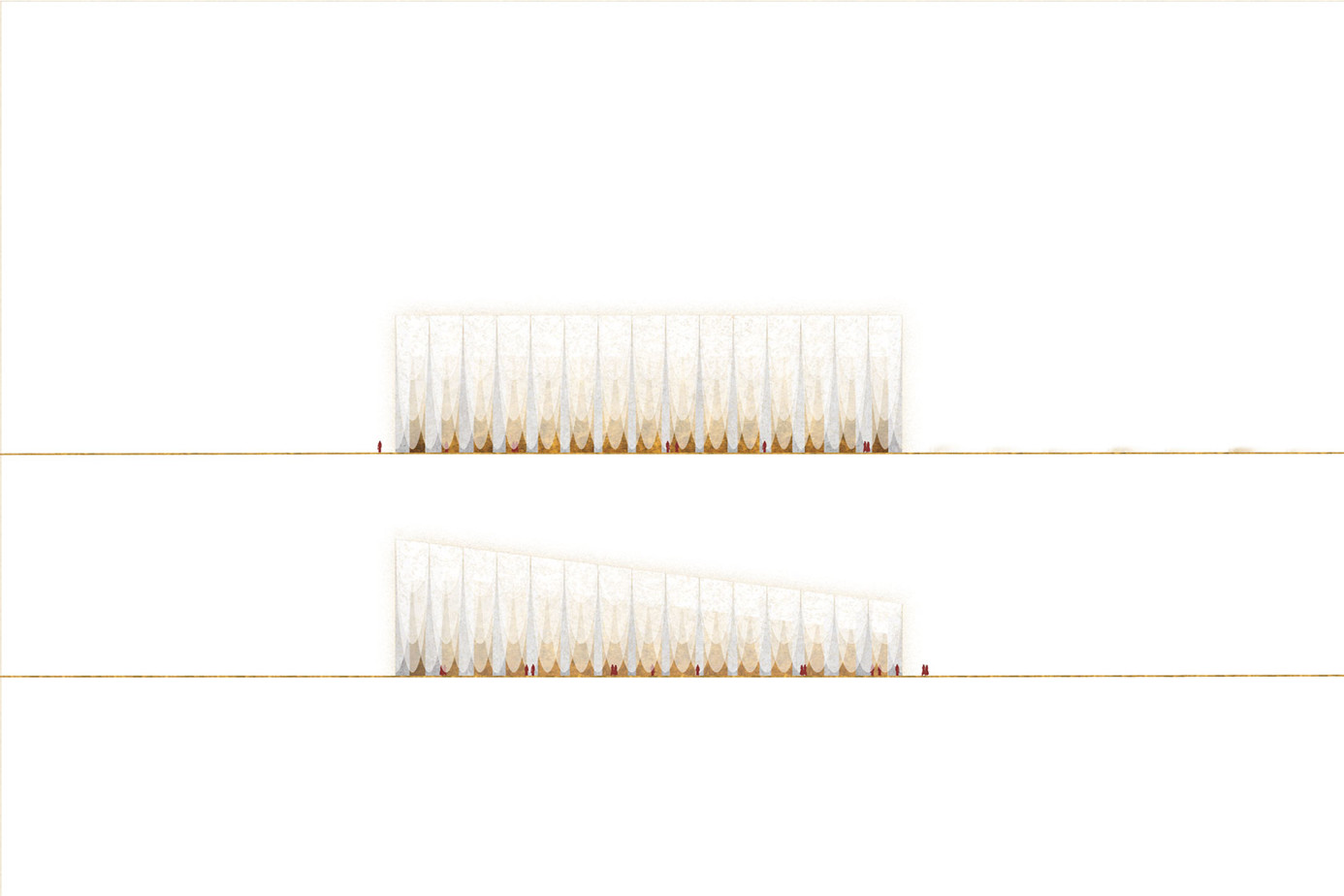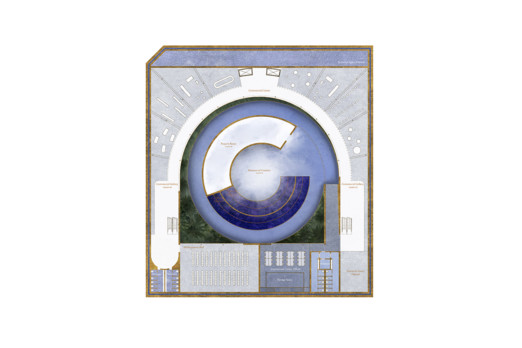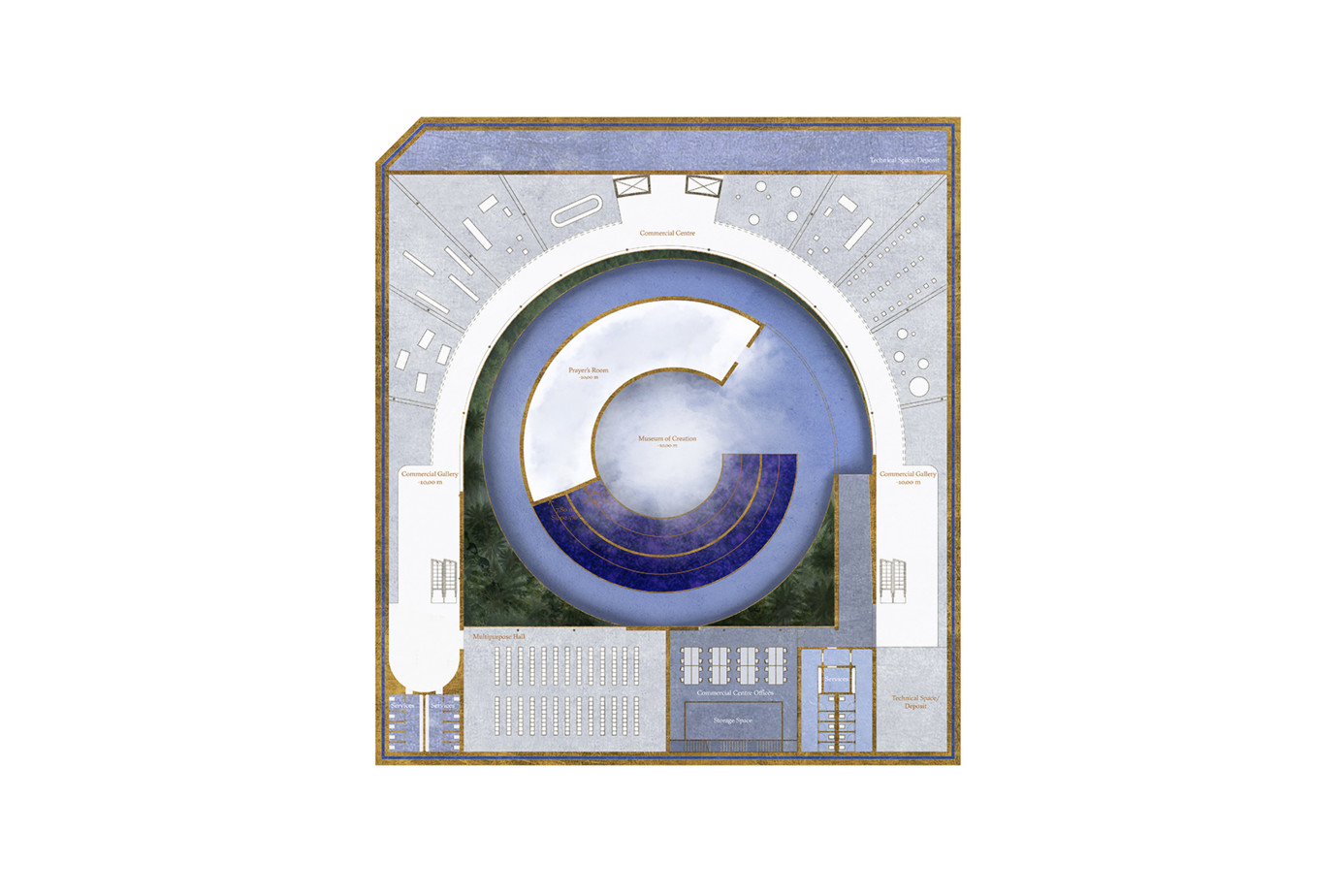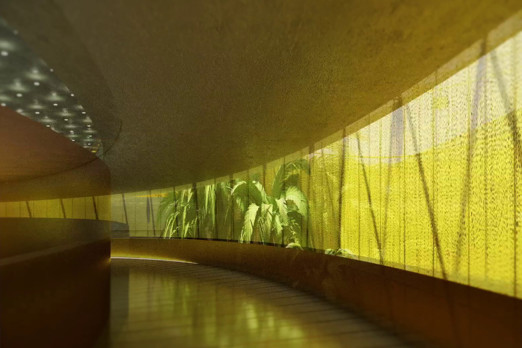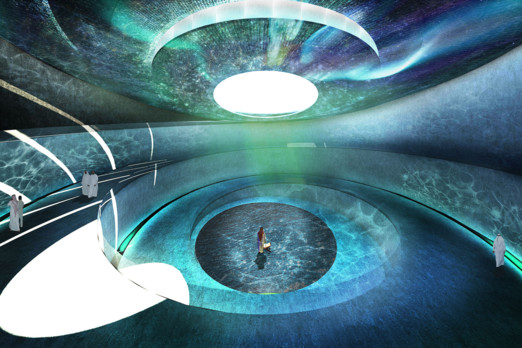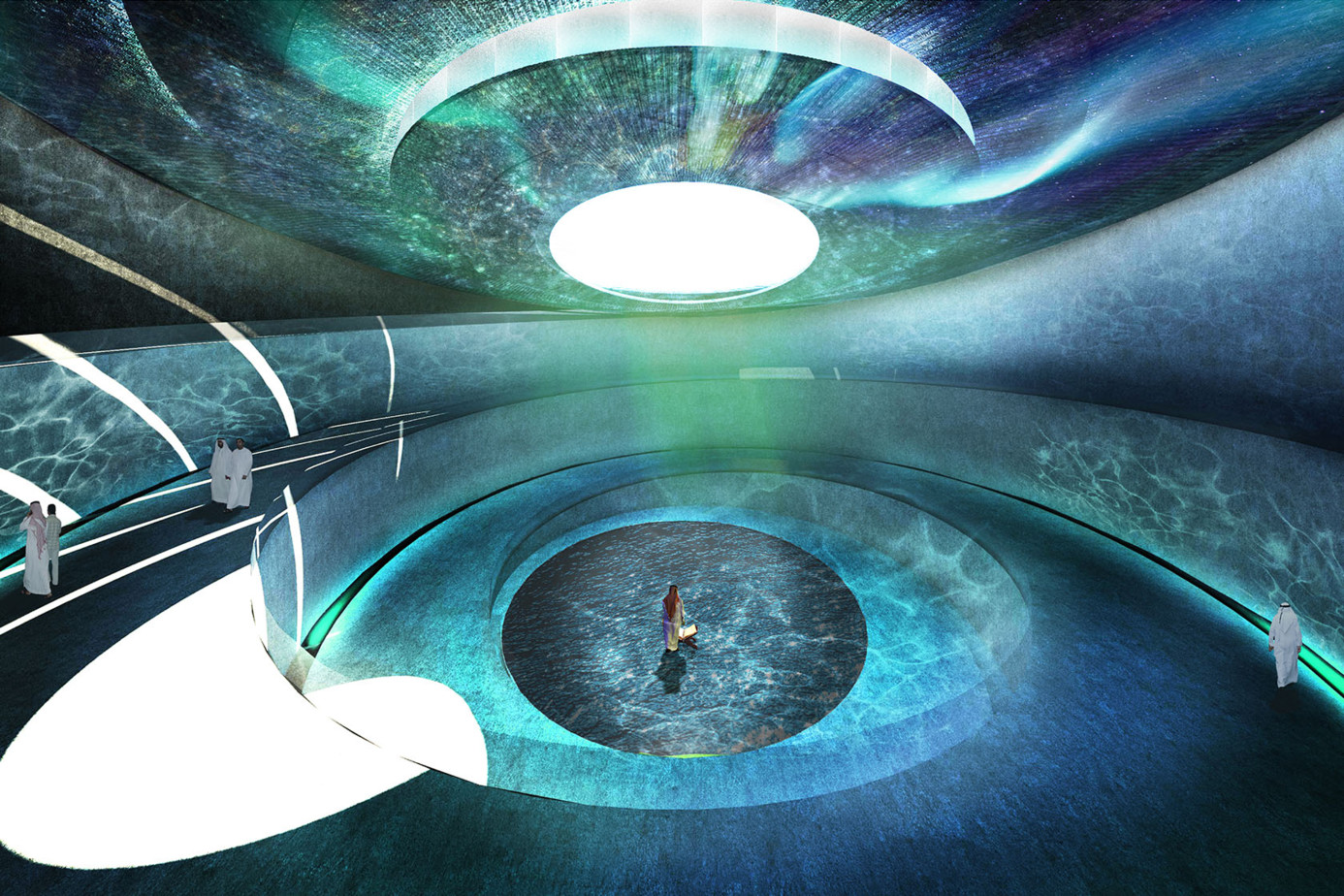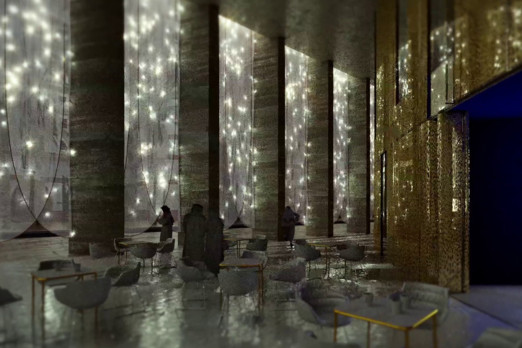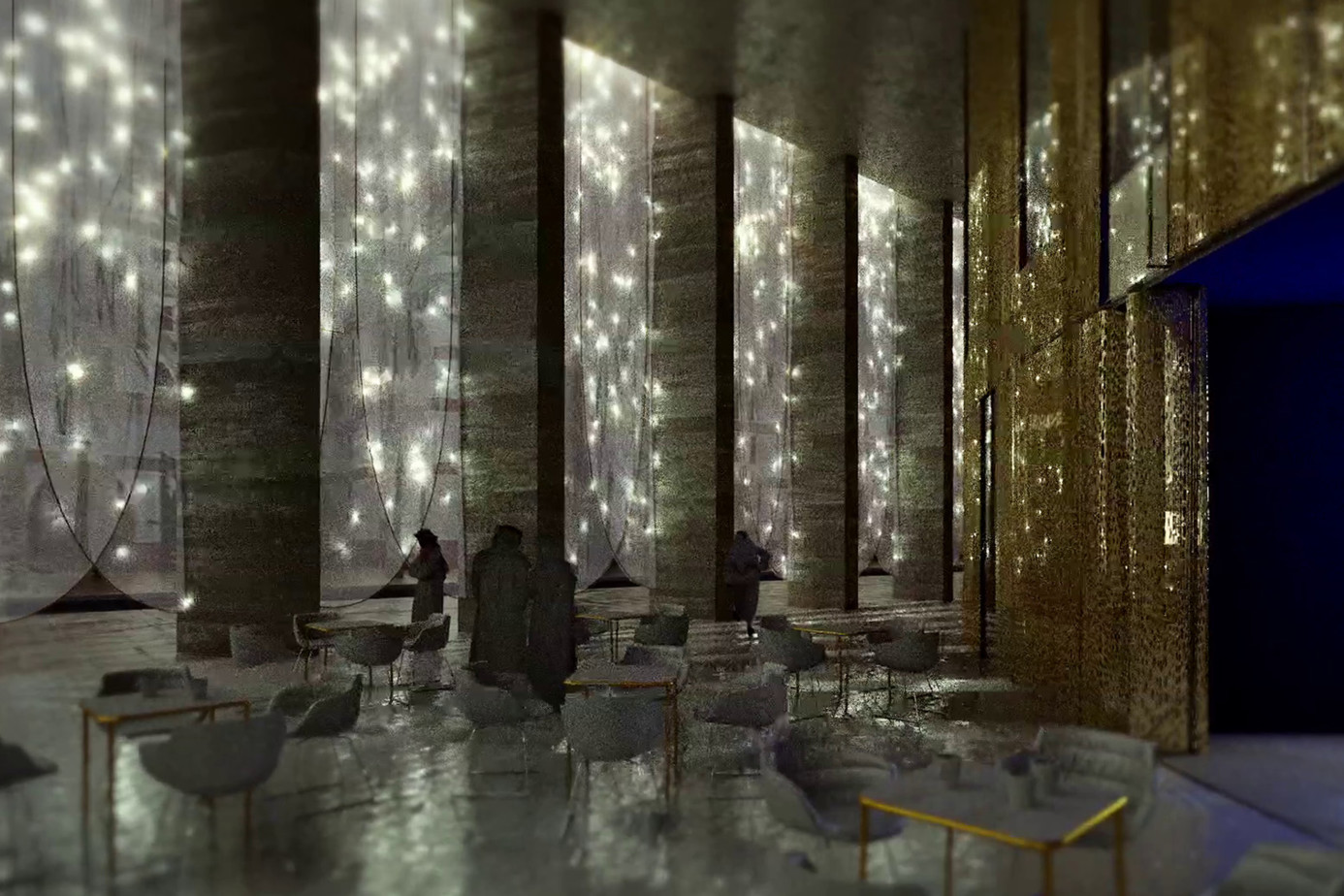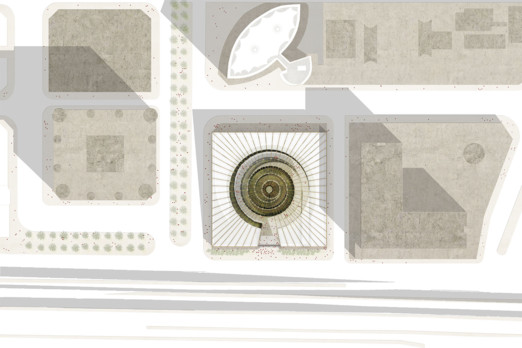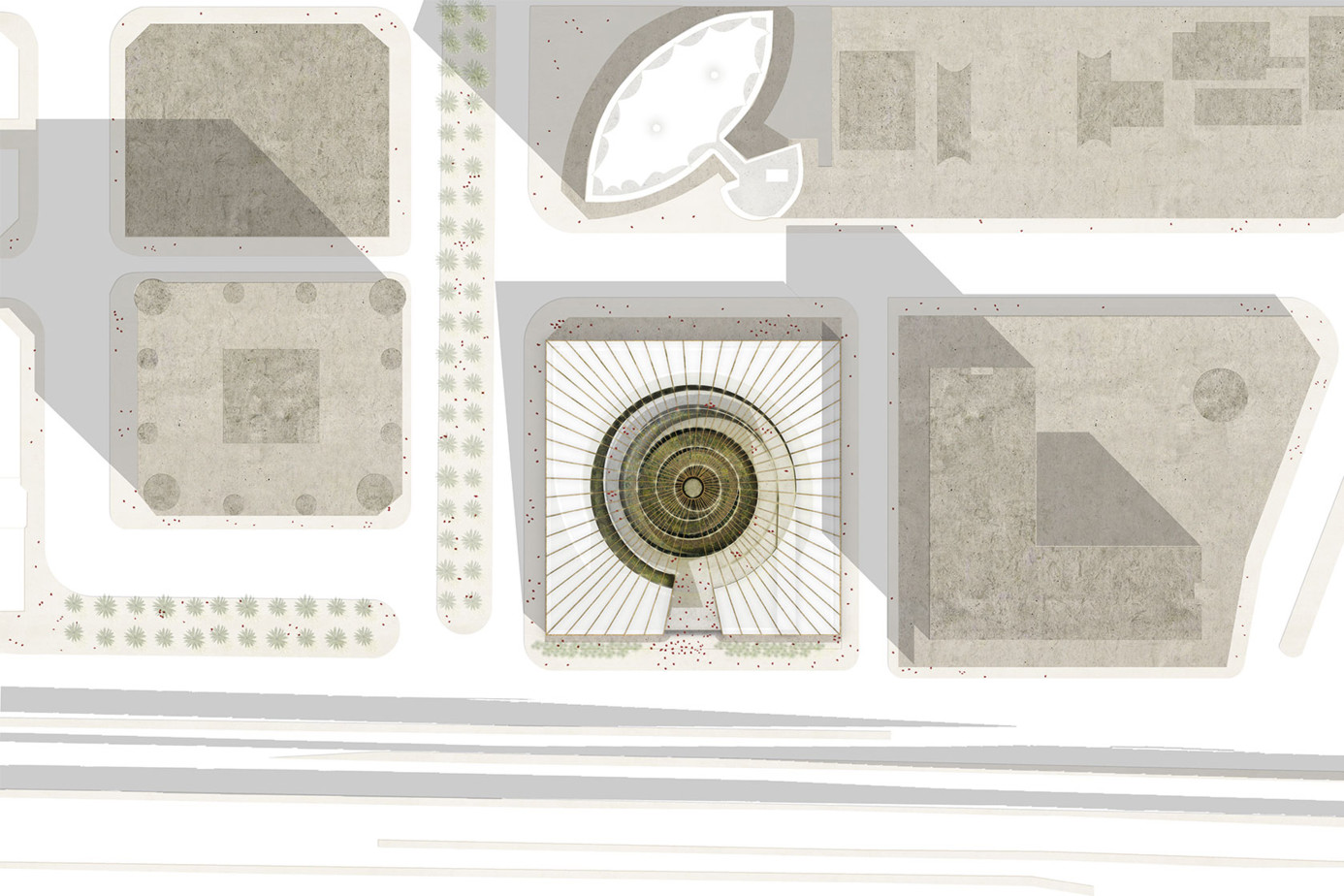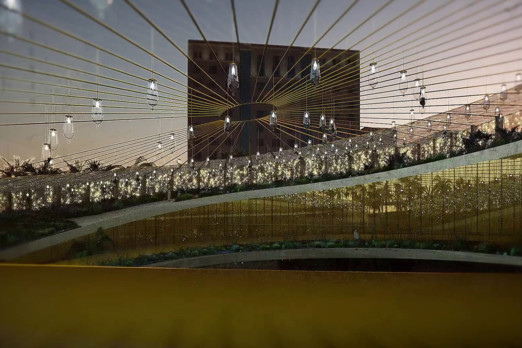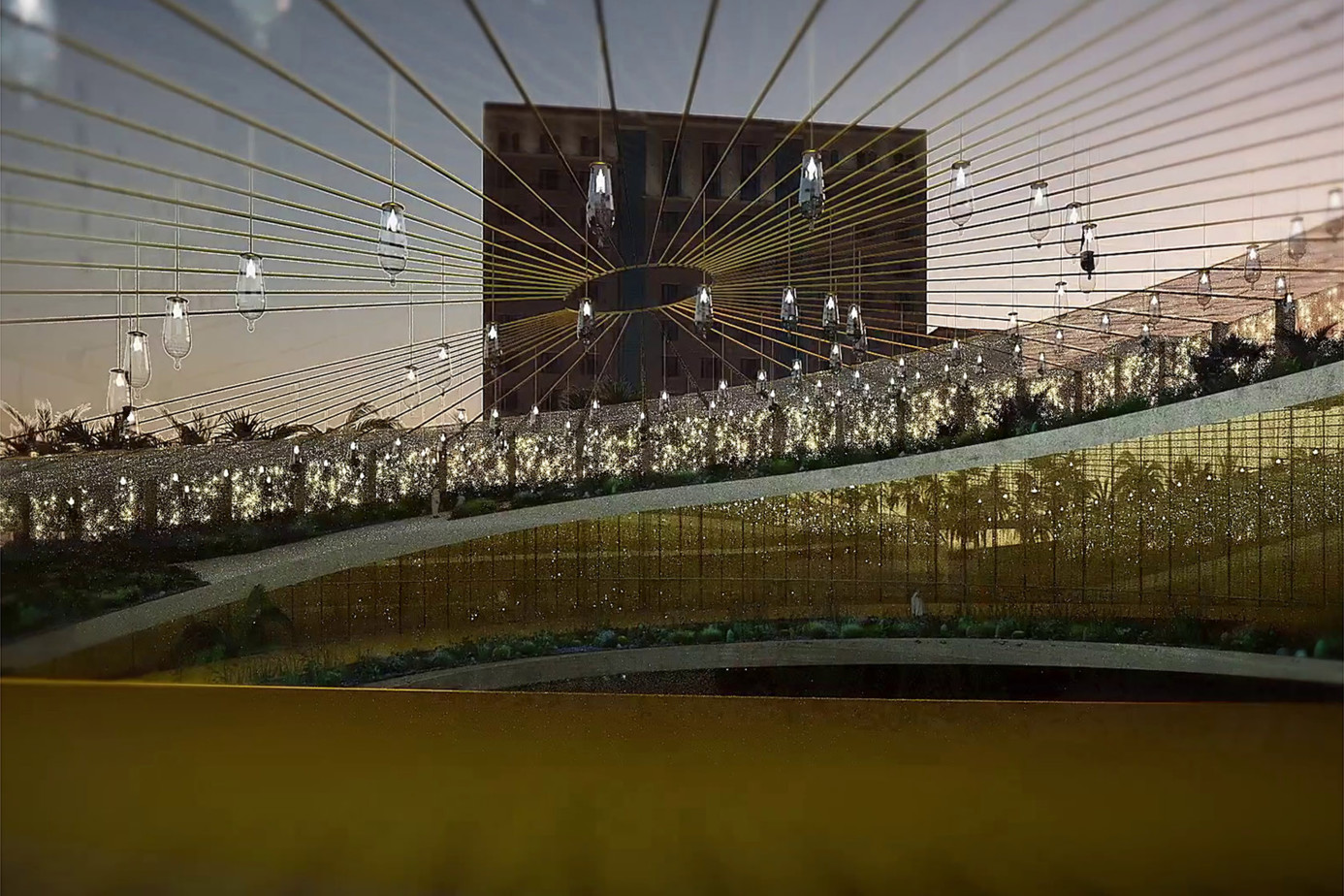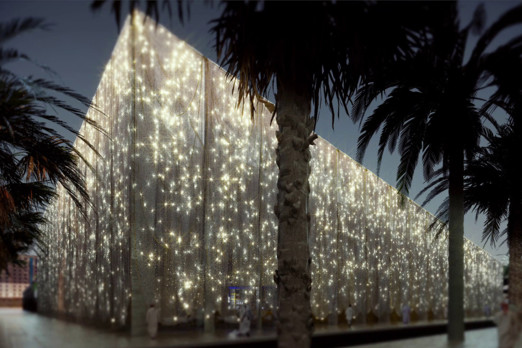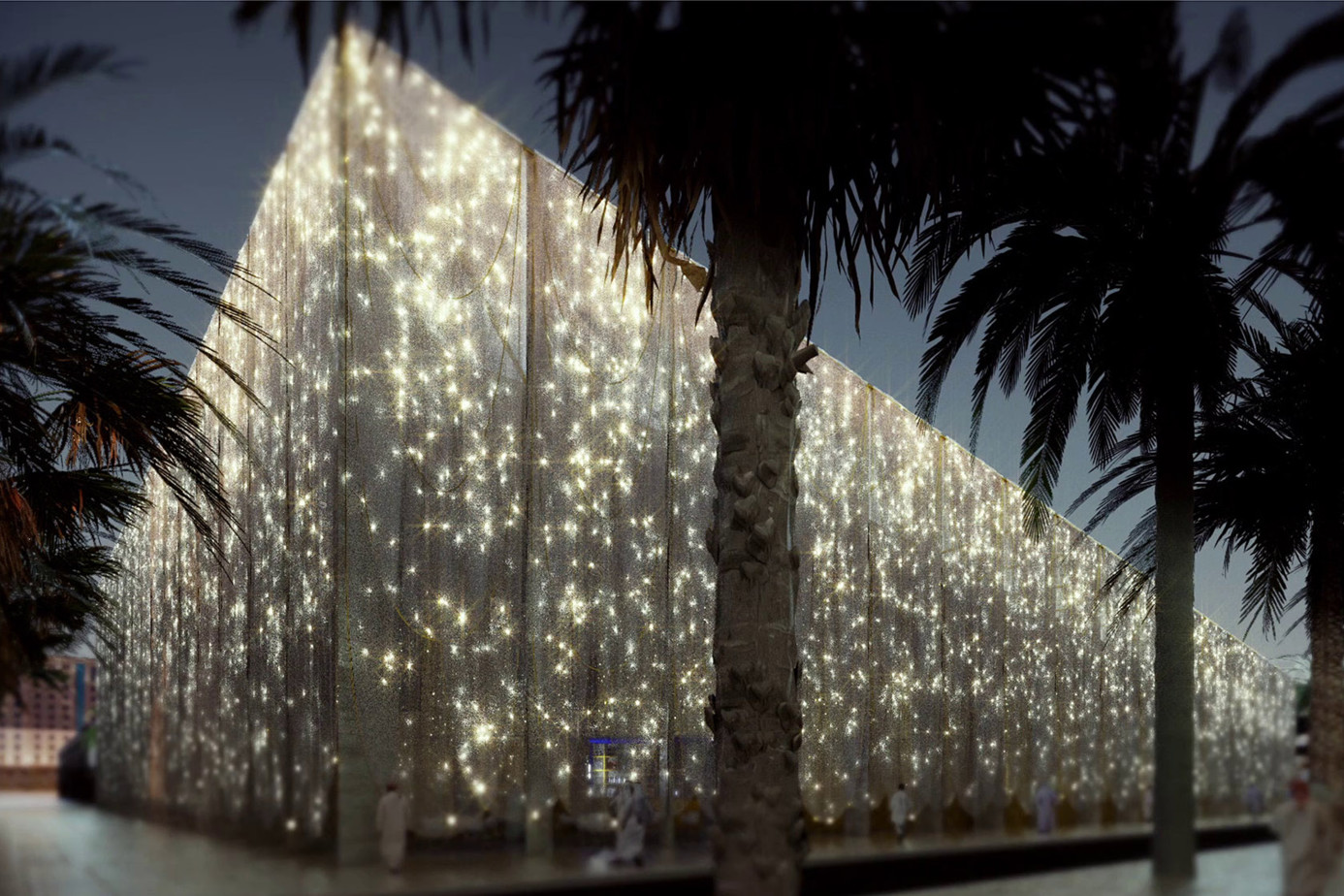 Info + Press
Project information
Location
Medina, Saoudi Arabia
Program
Museum, immersive exhibitions, communal spaces, garden, boutiques.
Project team
Architect
Lina Ghotmeh — Architecture