2015
Paris, France
Ré-inventer Paris - eComachine
'ECOmachine' represents an innovative approach to office space for the future of 2030, a project that sees technology as the means to improve our quality of life, addressing the pressing concern of recalibrating our relationship with the planet. The proposal is located on lot no.2 of ZAC Clichy Batignolles in Paris's 17eme arrondisement.
As new technologies have revolutionised labour, so we must revolutionise the office. ECOmachine is a workplace that becomes a social space: spaces are seen as flexible, directed towards innovation and taking joy in working.
ECOmachine foregrounds the poetry of the Parisian roofline, by embracing its qualities as a new typology for habitable space: the project finds 20% more workable space through its use of terraces, gardens and loggias on each floor. These new spaces serve as meeting points for collaboration and interaction.
The building communicates to its users, with screens on the outside and inside displaying the life of its spaces in video installations created by the artists of 'Living Architecture'. This communication is depened however by an emotional aspect, with the ECOmachine expressing its mood through light installations developed by artist Nathalie Junod Ponsard. Applications like eCOmapp and eCOmapplus augment the architecture, as users connect the ECOmachine's spaces to the wider city.
[…]
[×]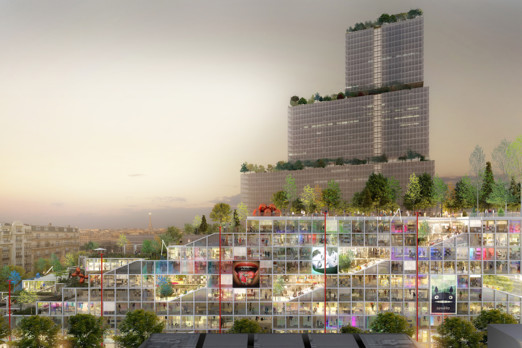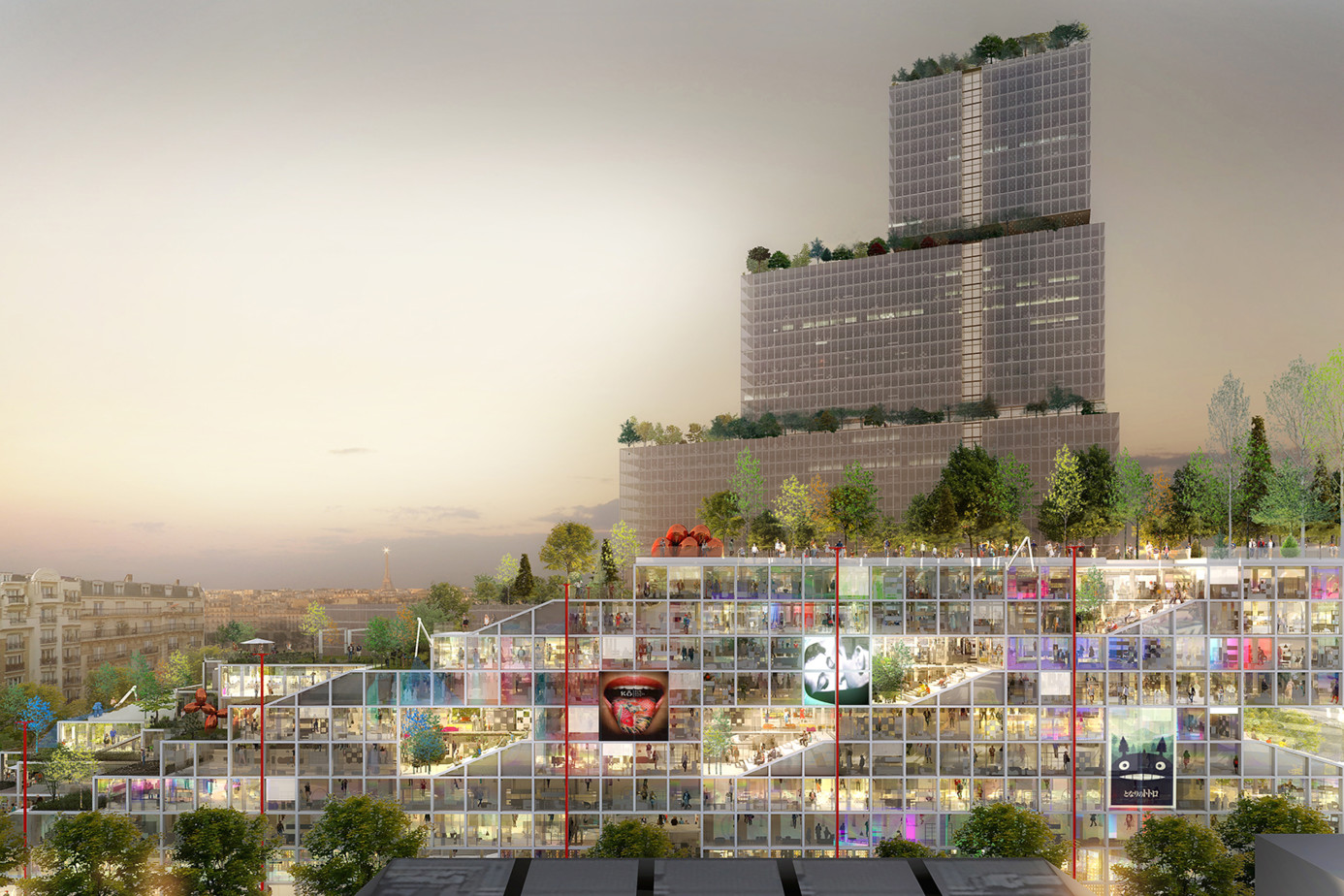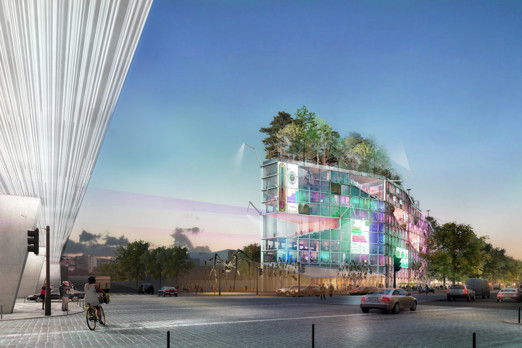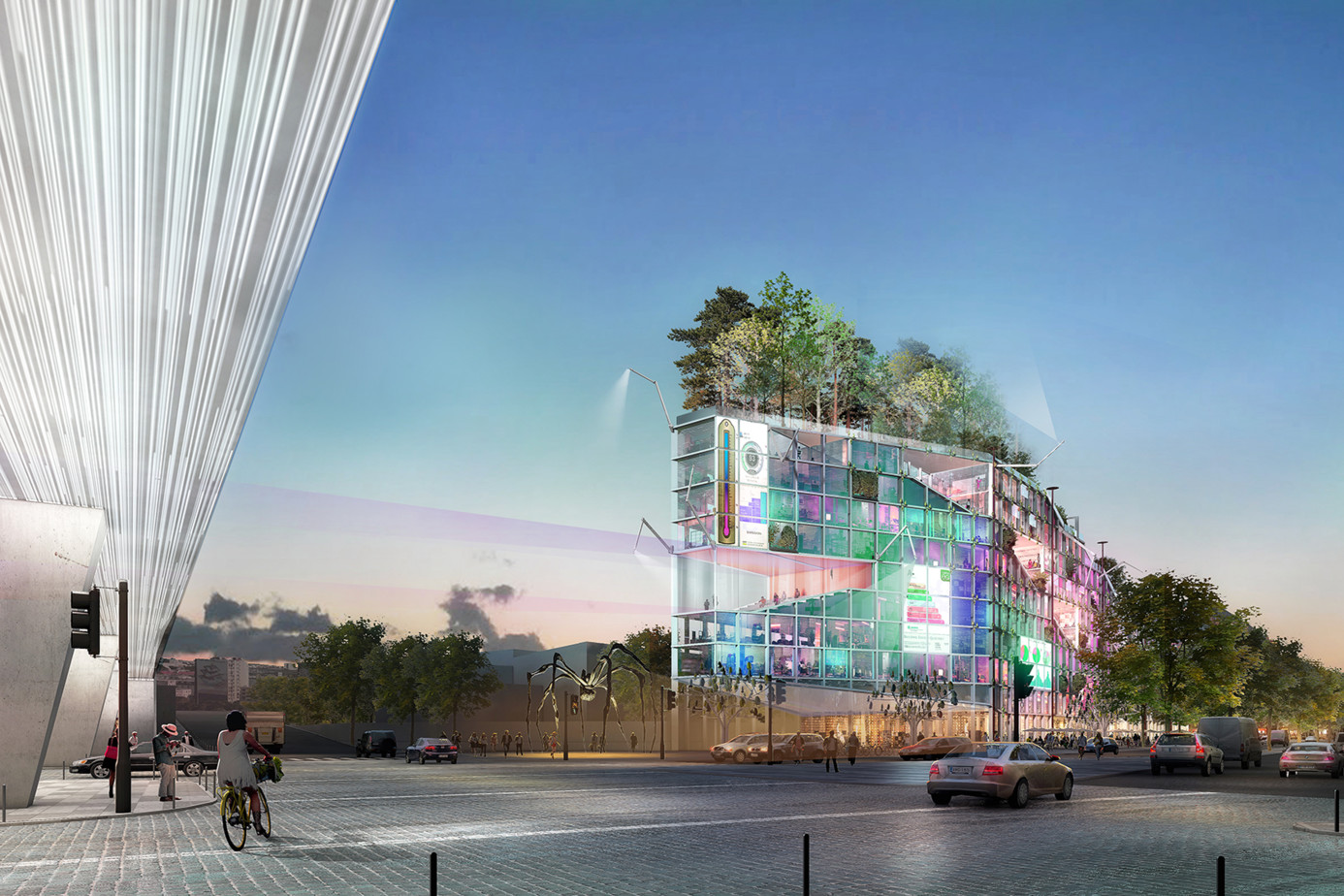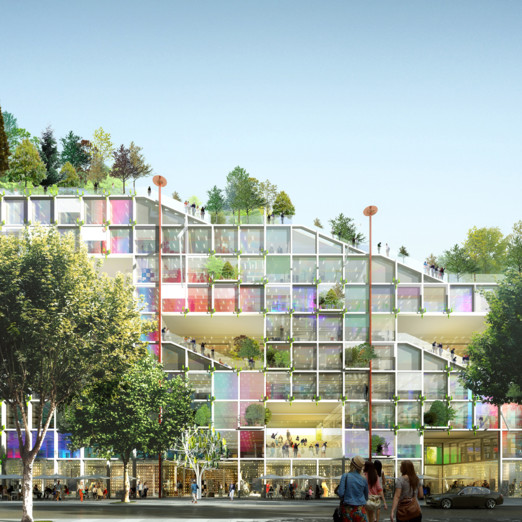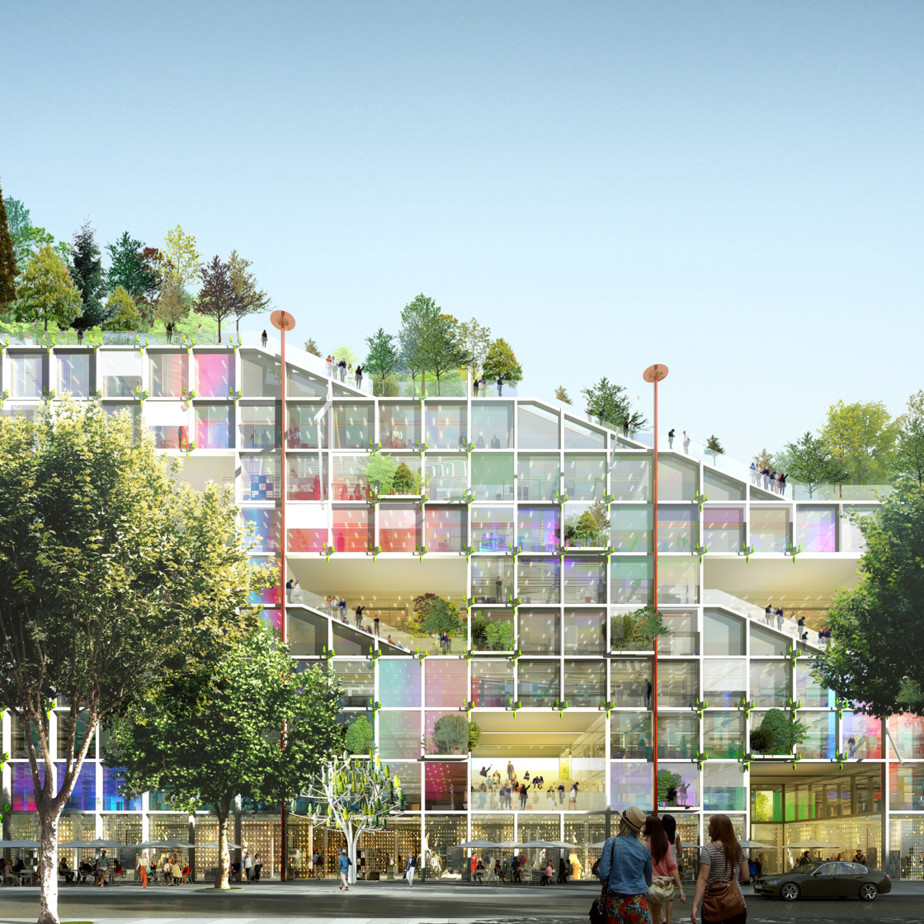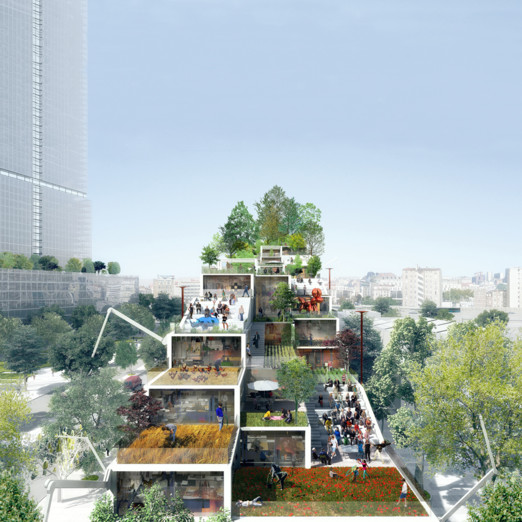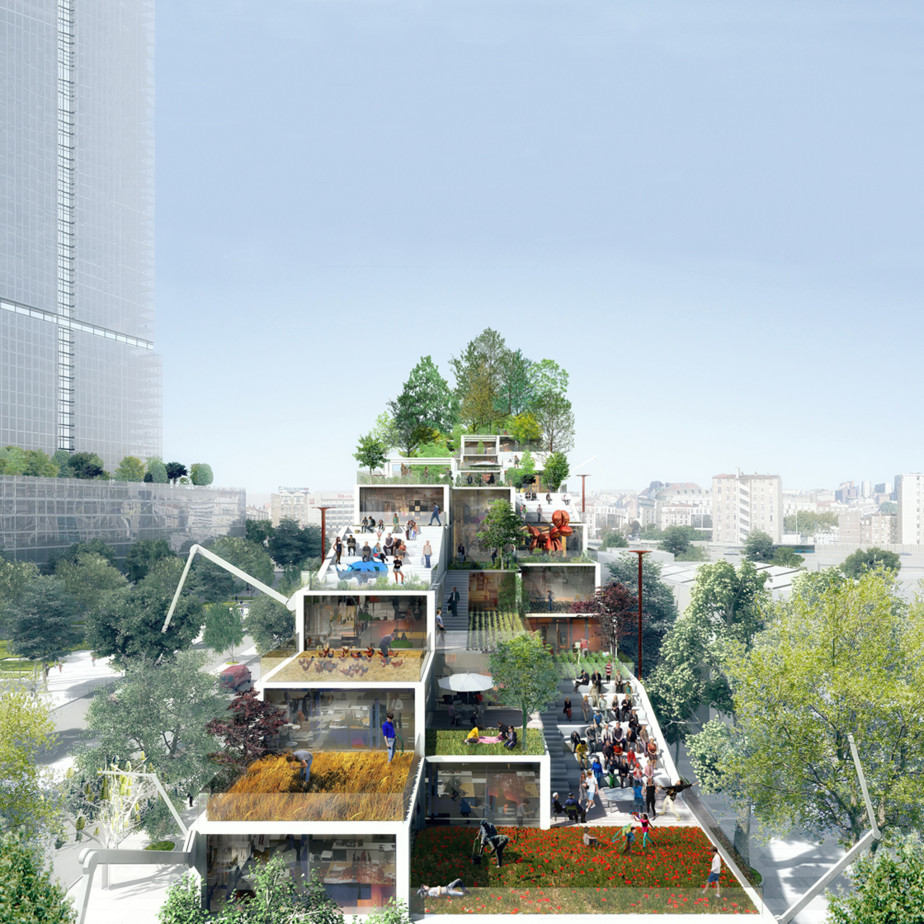 Info + Press
Project information
Client
Competition Réinventer Paris
Program
Offices, incubator, gym and restaurant
Project team
Architect
Dorell.Ghotmeh.Tane Architects, Paris
Urbanist
Marlène Ghorayeb
Structure
Bollinger & Grohmann
Environment
ADC FEVER, Pur Projet, New Wind
Research
Marlène Ghorayeb
Art
Nathalie Junod Ponsard
Tech. Audiovisual
Living Architecture
Site Management
Systematica