2019
Tokyo, Japan
The Okura Tokyo - Installations
The Okura Tokyo is a luxury hotel opened in 1962 in Tokyo, Japan. Since its opening the hotel has gained international recognition, becoming a member of The Leading Hotels of the World. The historic main wing was demolished in 2015. Renovated by architect Yoshio Taniguchi in 2019. Yoshio Taniguchi, the son of architect Yoshiro Taniguchi, who designed the original Hotel Okura Tokyo, challenged himself to conceive a new skin for the hotel while preserving at its best the spirit of the iconic hotel. The new Okura Tokyo preserves its traditional Japanese beauty, its simplicity and elegance to offer a new experience, between "traditional luxury" and "contemporary luxury".
In this context our atelier designed two permanent lighting installations: "Wisteria's Shadow" and "Pyramid of Light". In addition to the installations, we designed a blue custom-made lamp in collaboration with a French craftsman mastering paper. The lamps are made of washi paper of François Xavier Richard. They are ornated with a copper leaf organic motif inspired by the tones of the hotel.
Tracing the spirit of the wisteria flower, "Wisteria's Shadow" is drawn like an appearance, a fragile shadow revealing the shape of a precious flower that had once composed the designs in this hotel. A timeless installation, paying tribute to the magnificent Japanese-native Wisteria flower blossoms. Through our installation, you can see more than 2400 lightly toned purple crystals suspended in the entrance. Delicately twinkling as it captures light, the crystals echo both the iconic shape of wisteria and a dole of birds flying against the colored clouds composing the large artwork set against the surface of this majestic entrance.
"Pyramid of Light" is an inverted pyramidal space, inviting visitors to dwell within; echoing Versailles' hall of mirror. A French flair at the entrance hall of the hotel's exquisite restaurant. 766 crystals are all installed at measured increments, light up and reveal materiality of reflections.
Our installations reveal the iconic hotel's simplicity and contemporary elegance while preserving its tradition.
[…]
[×]
Copyrights
Photos © Naomichi Sode
Photos © Keishin Horikoshi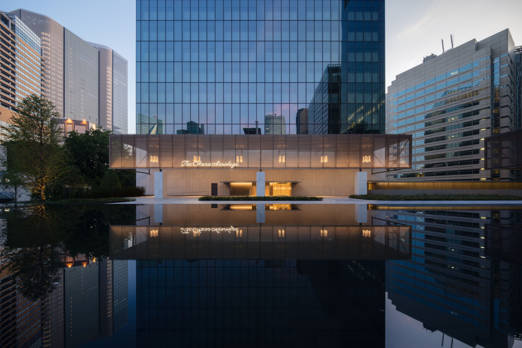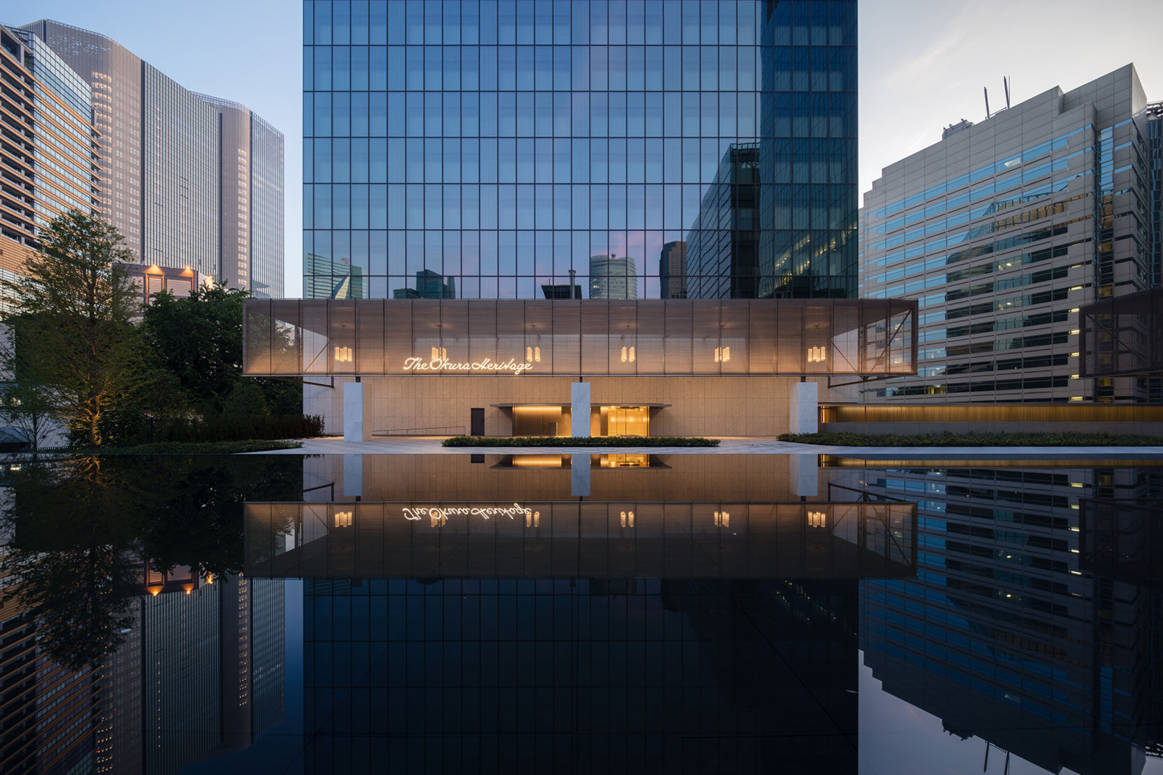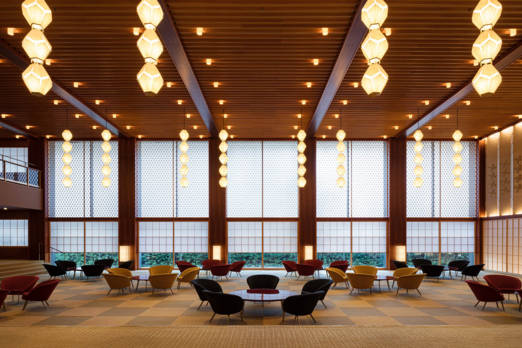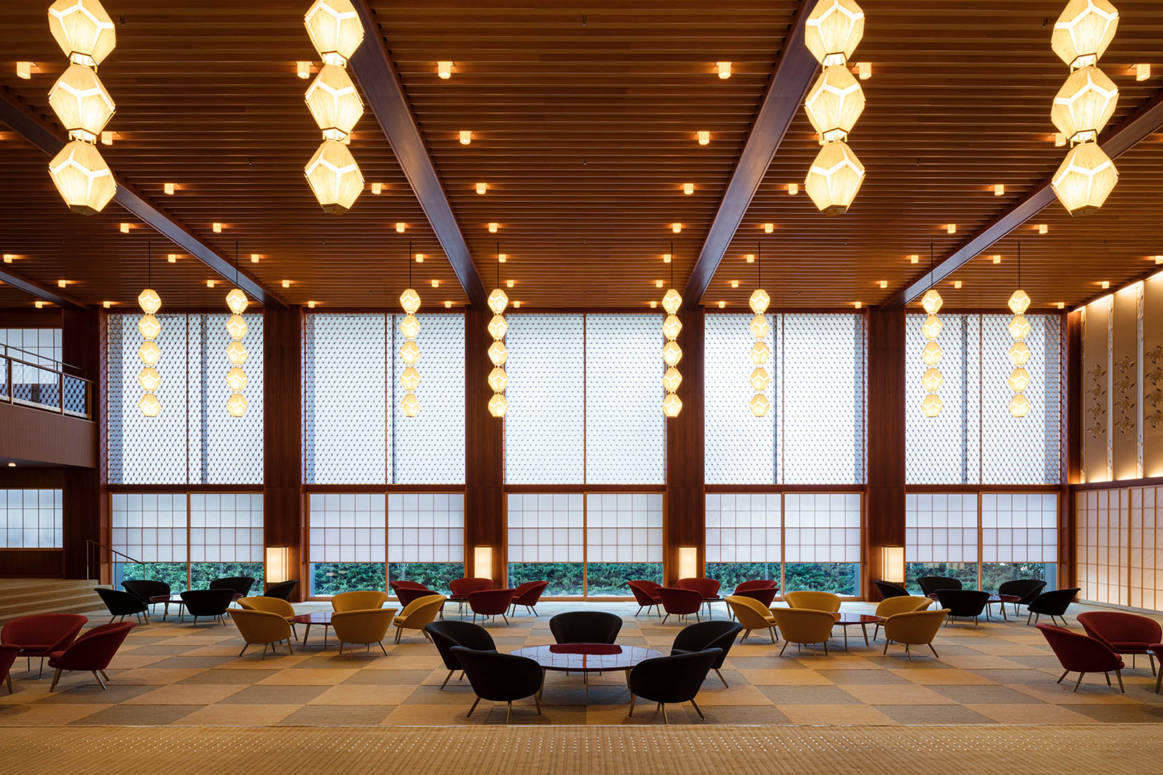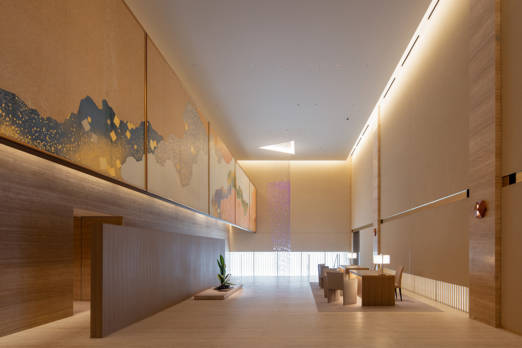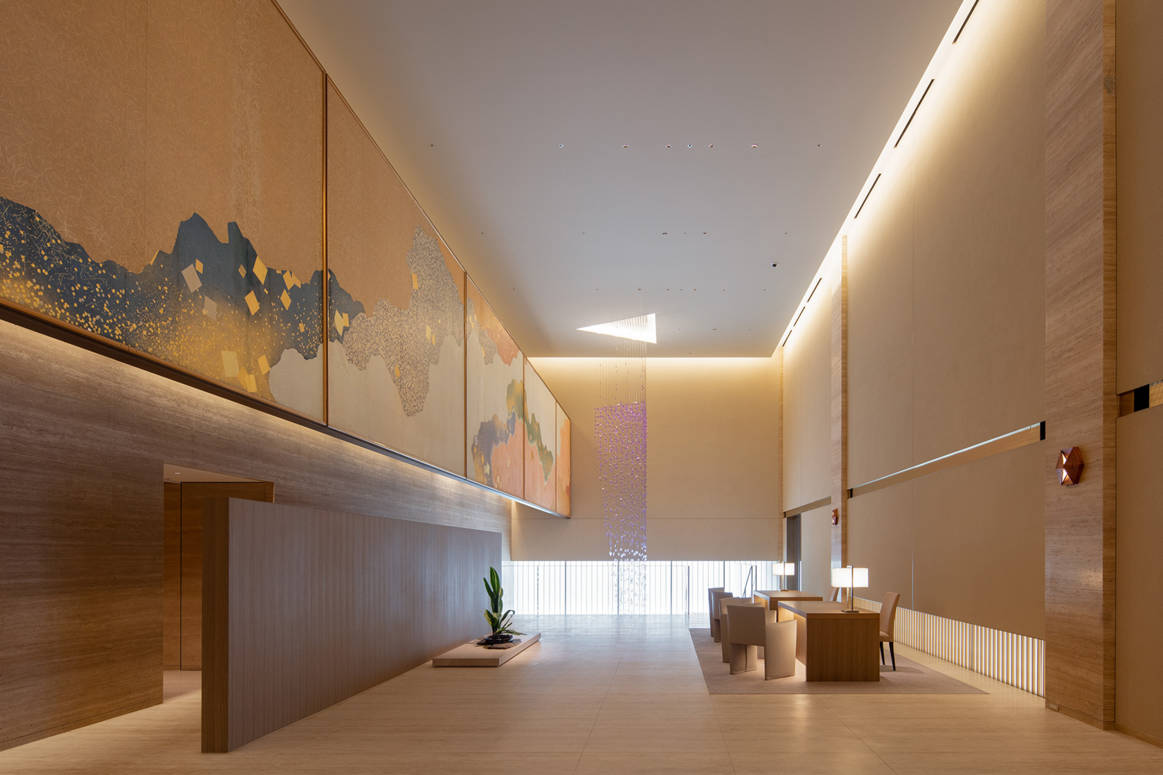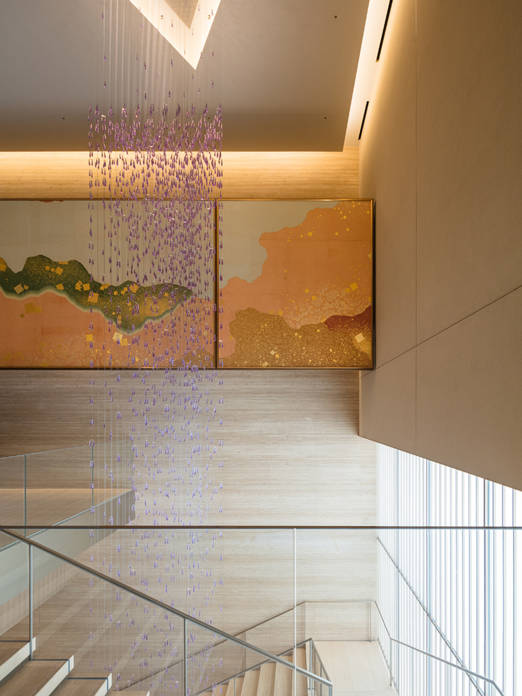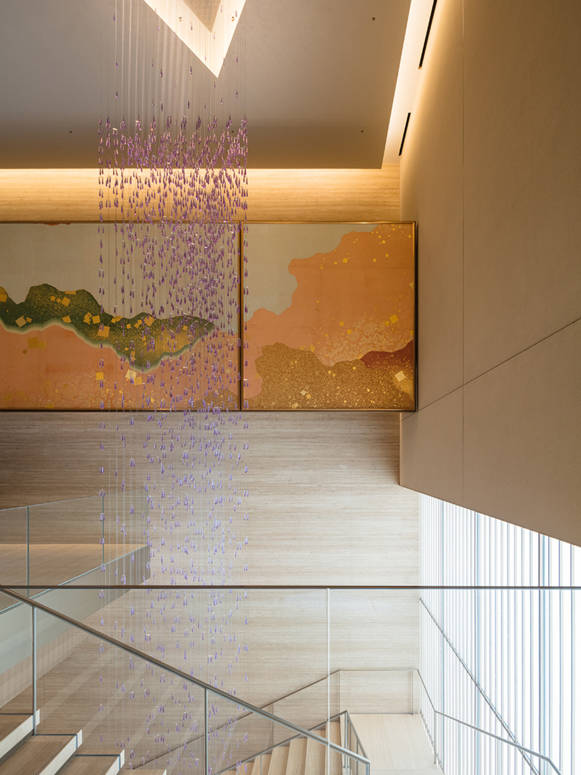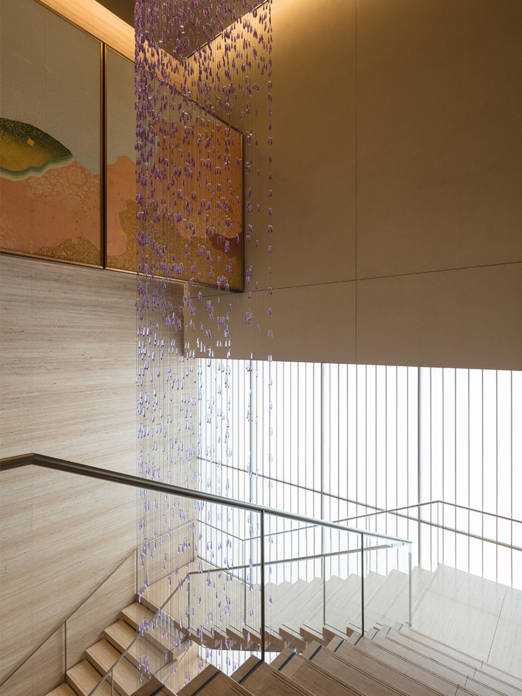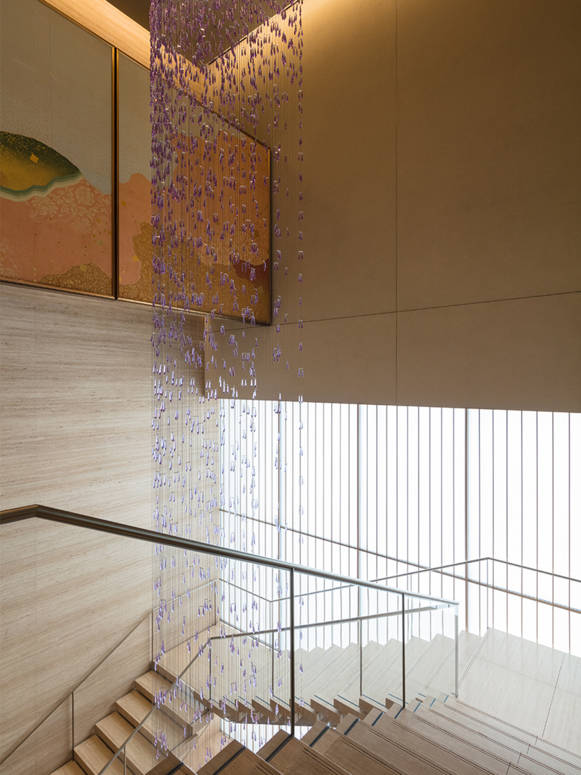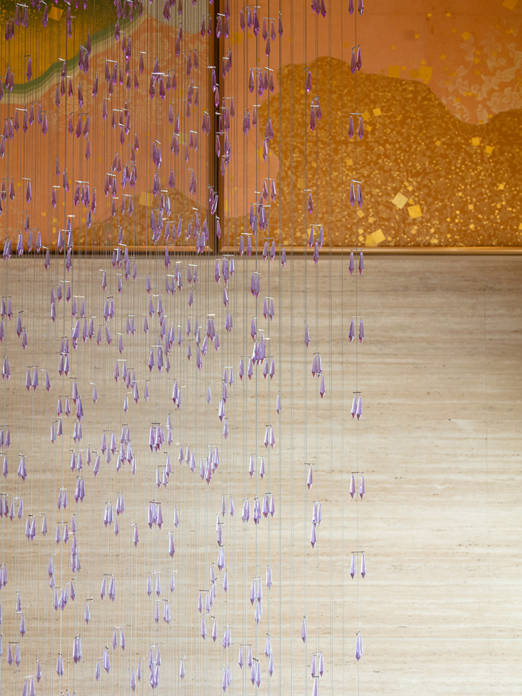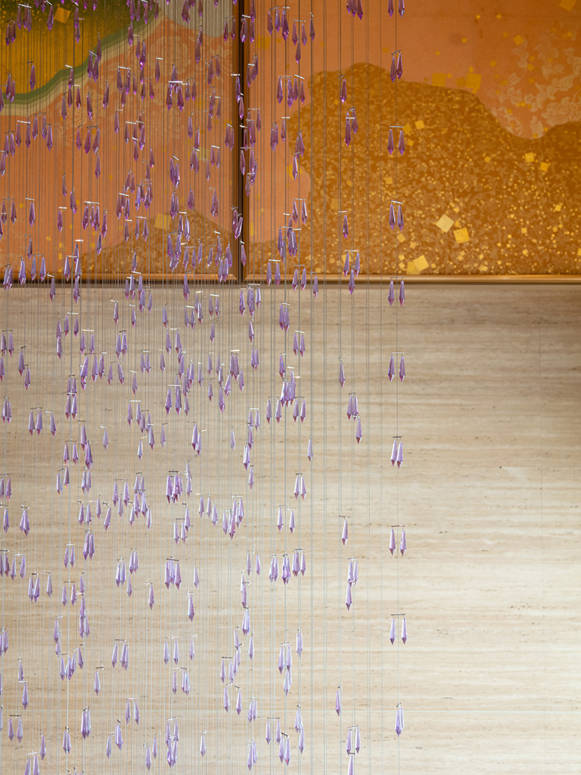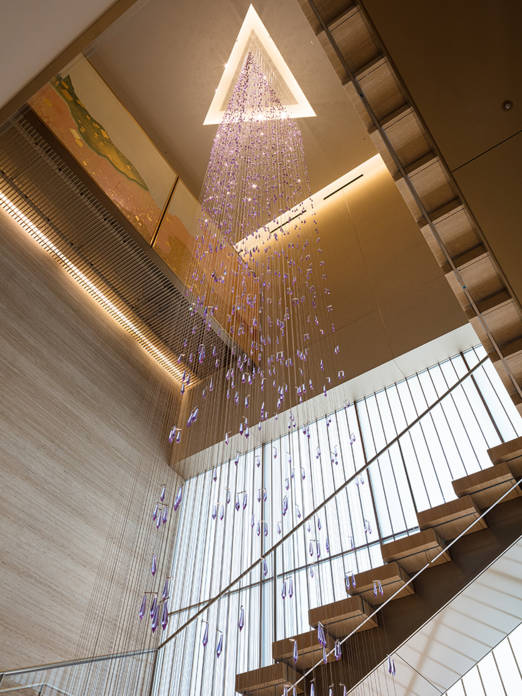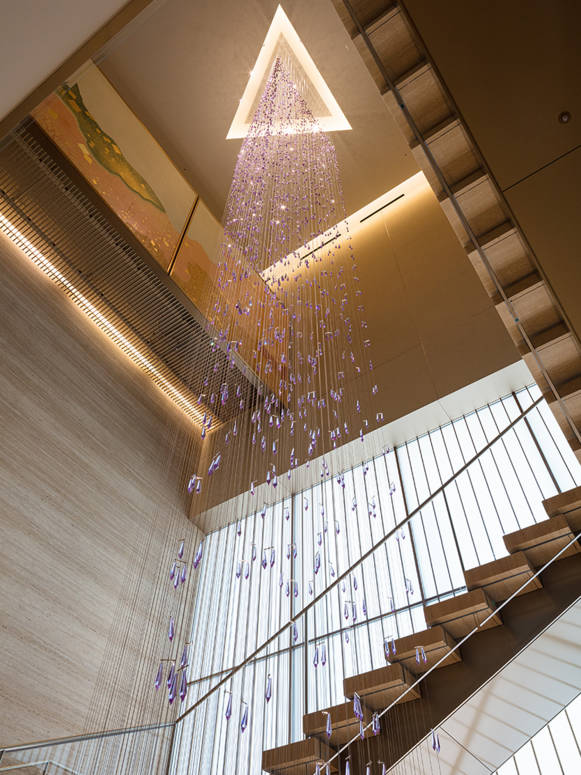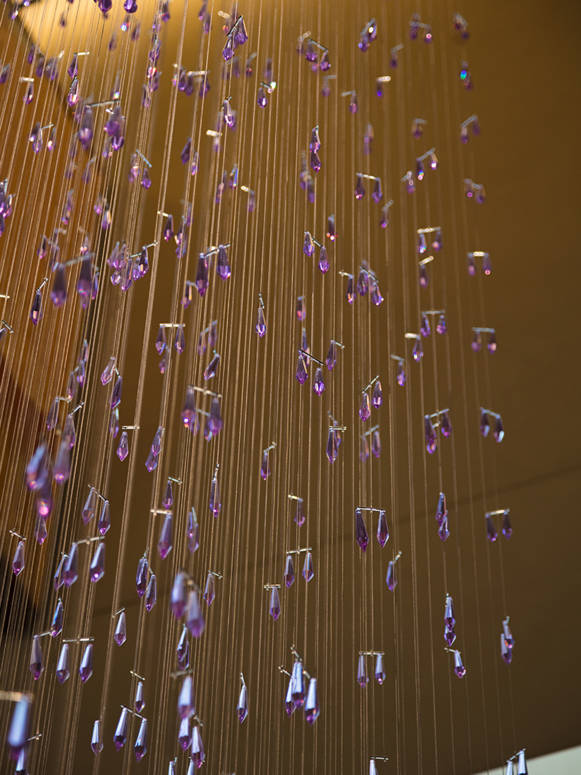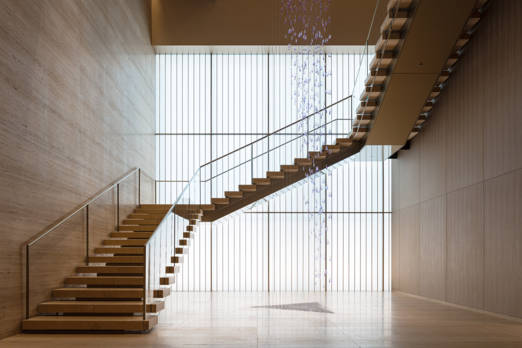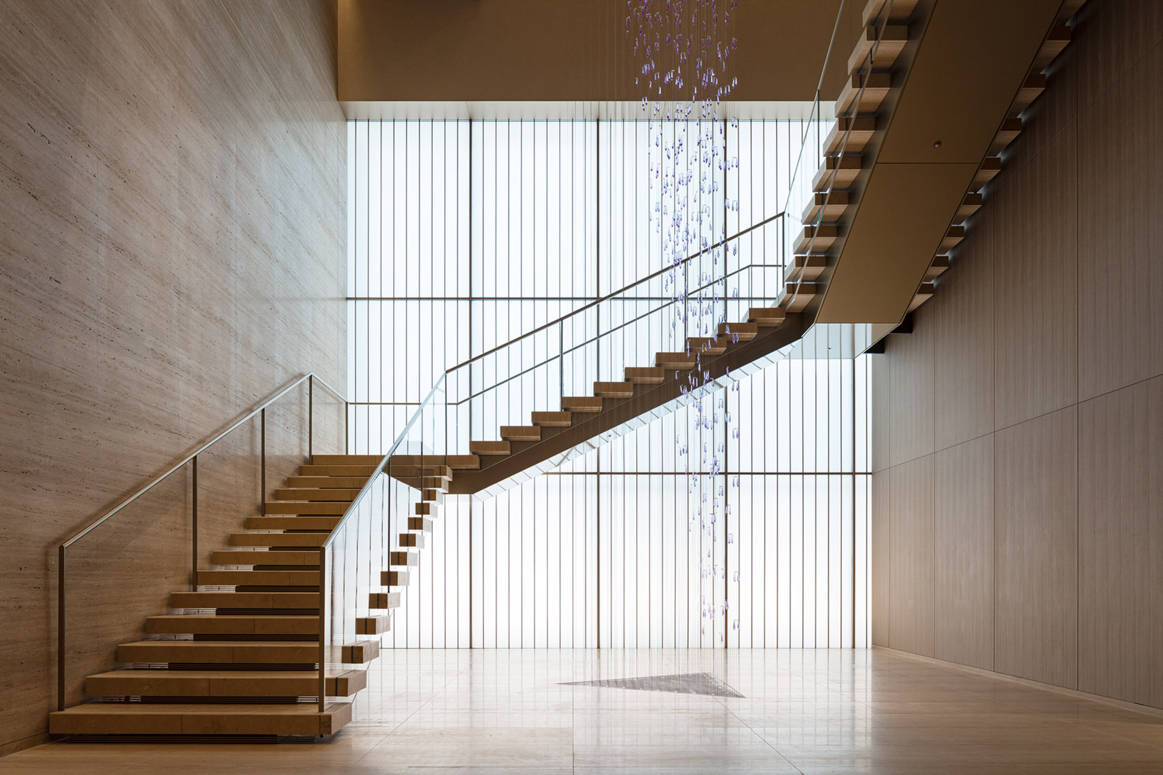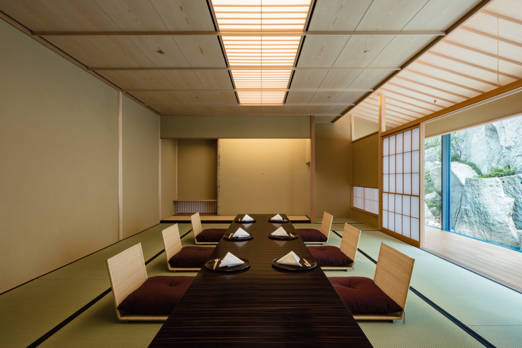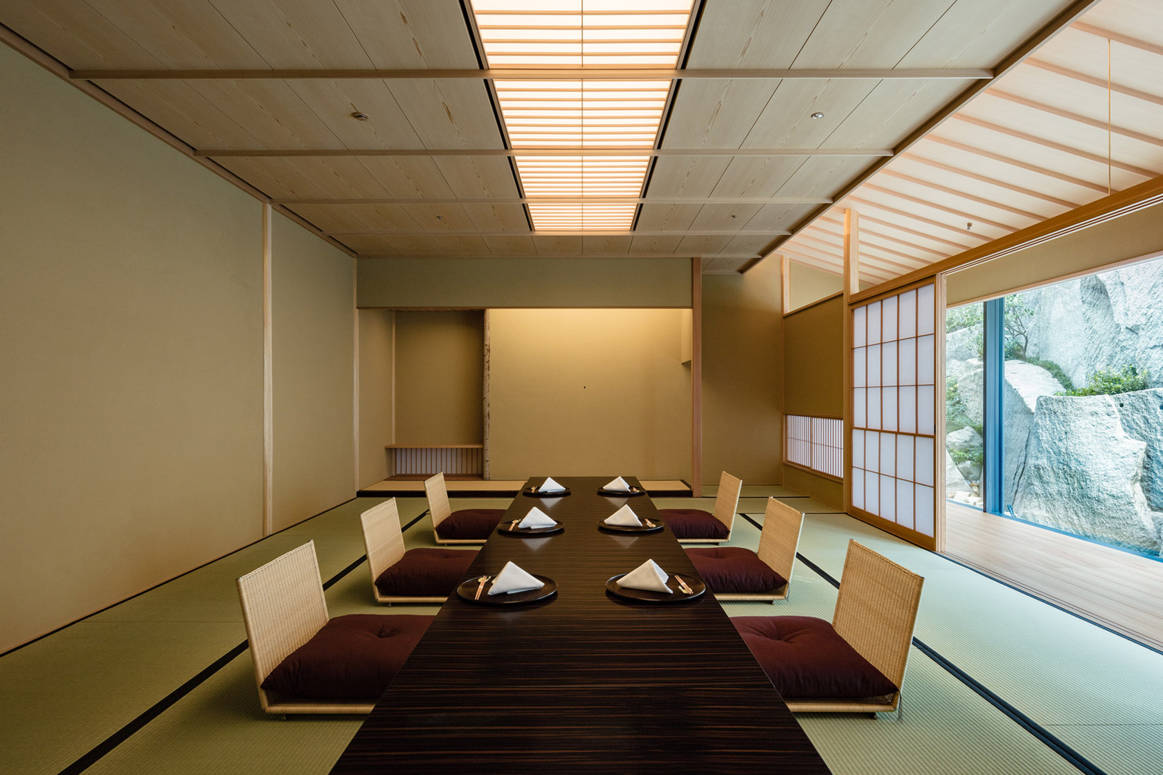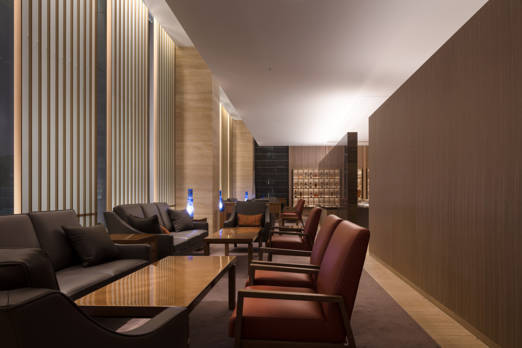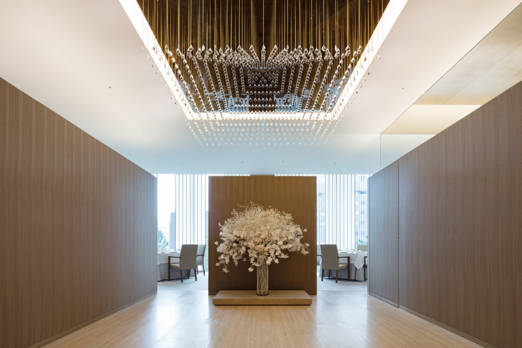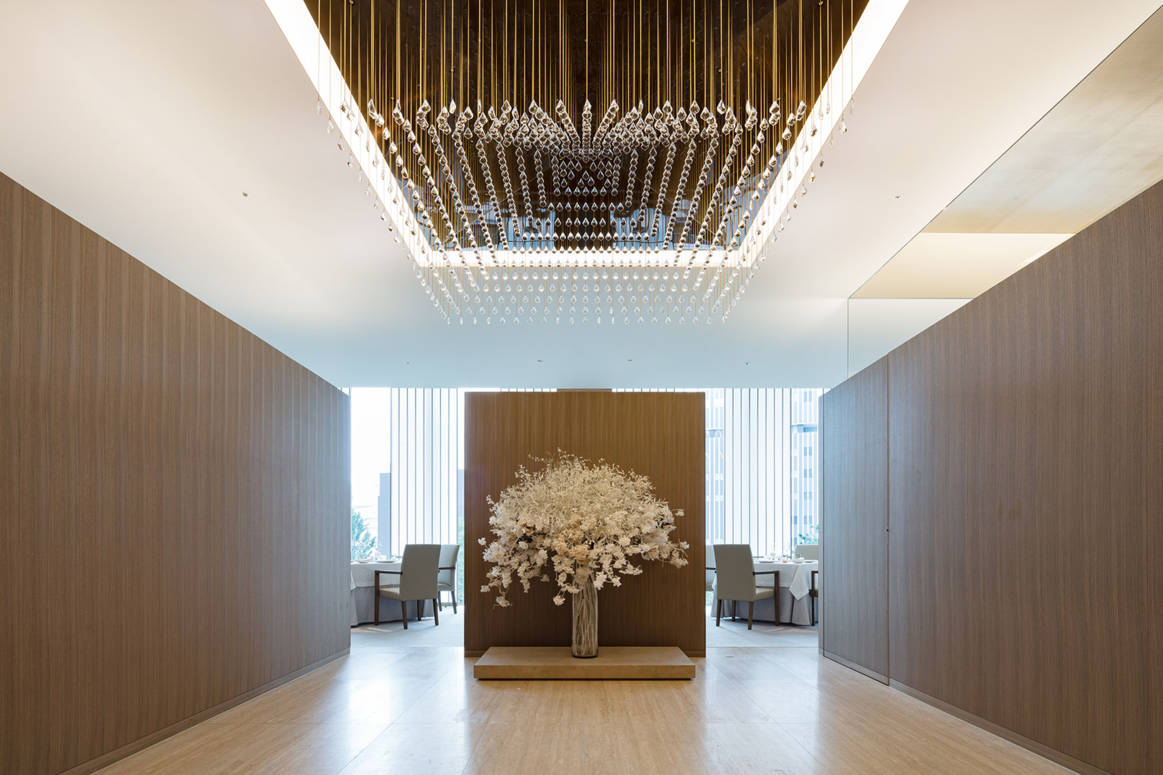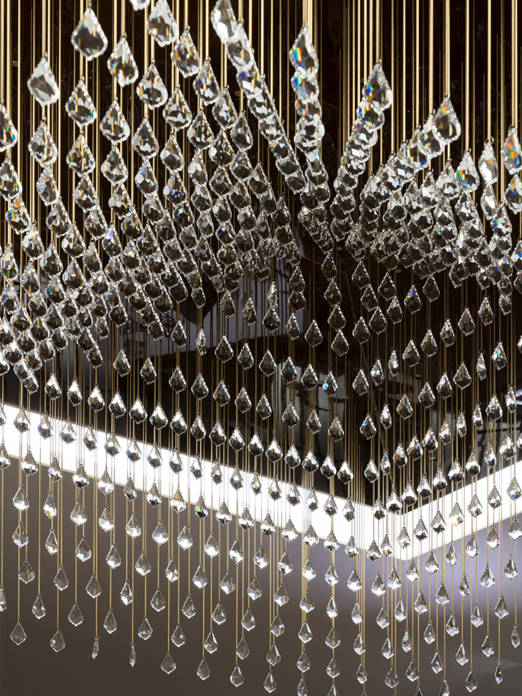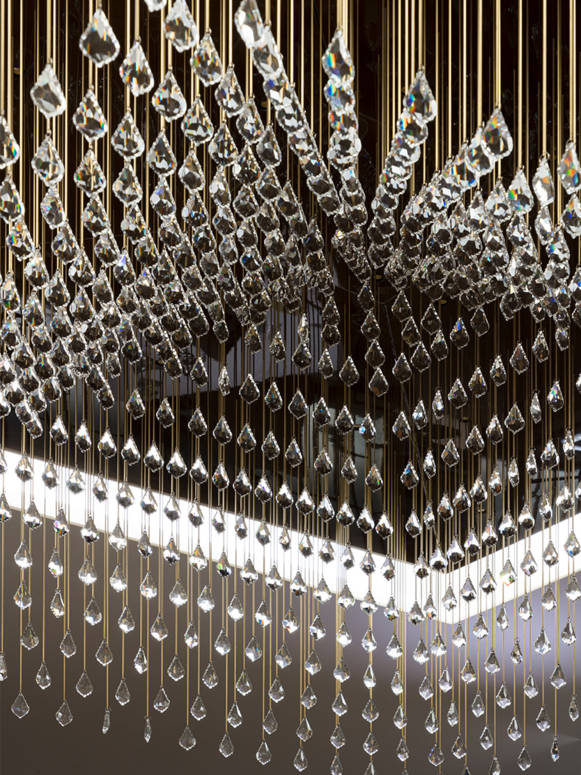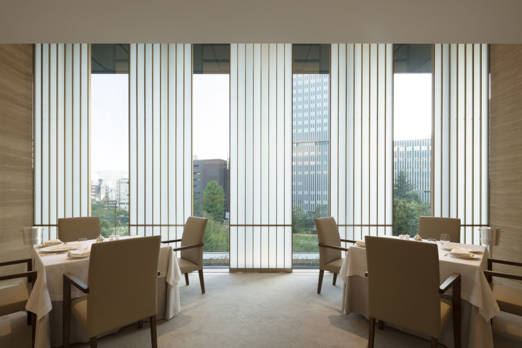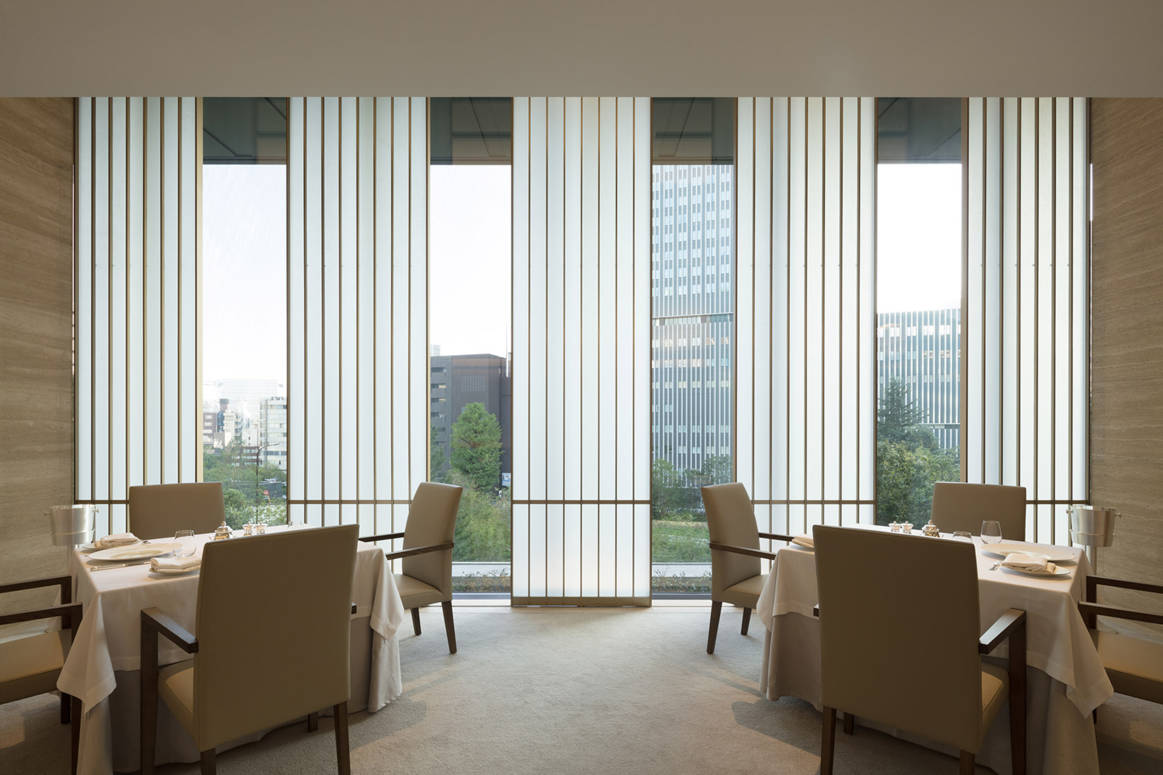 Info + Press
Project information
Program
Light Installations
Project team
Architect
Lina Ghotmeh — Architecture