2016
Beirut, Lebanon
Urban Theatre - A Museum for Beirut
An Art museum for Beirut, an open ground, an urban theater, a museum for the city and of the city. A place where you experience the thrilling work of Lebanese artists; this cultural breadth in an urban jungle that unleashes one's imagination.
A walk up through different layers, rising from below ground to hanging from the skies of Beirut. From the archeology of the past emerges a garden, a secret place, a secret ground but open to all.
BEMA rises quietly, soberly, its form in contrast to the complexity of Beirut. It emphasizes its urban context in the textures across its architecture, giving a new clarity to the city.
Layered, anchored, interconnected, it is a cosmopolitan heart for public performances. Its monolithic presence, silently dominating Damascus Road with its tormented history, reveals a generous public realm on its inner side. BEMA defies traditional building, it looses its facade, and its roof for the possibility of a public life. A place for performances, for daily life, an urban generator, a common place for a common culture, a place where art will never cease to bring people together to perform, to question, to think, to move, to rise, to dream, to hide, to stroll.
An Architecture to generate a new urban ground, a new heart for Beirut to build a new community.
[…]
[×]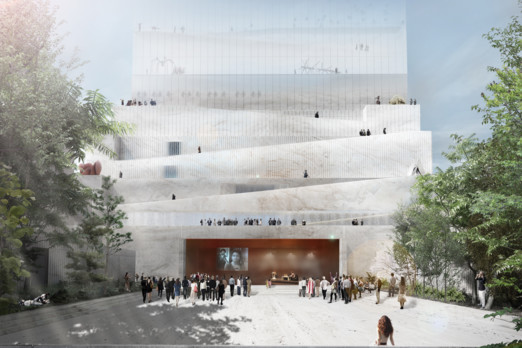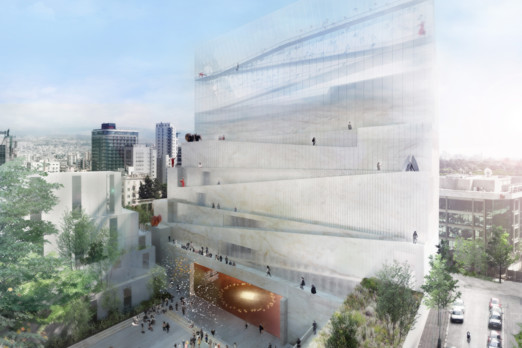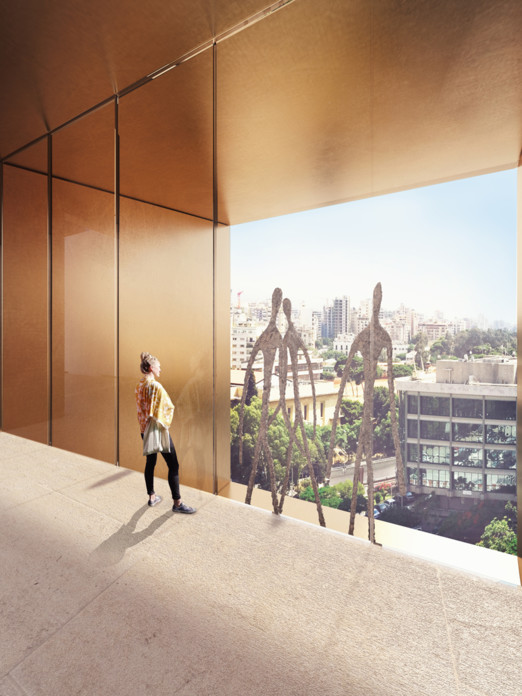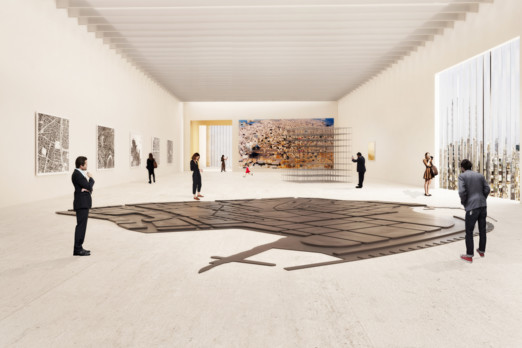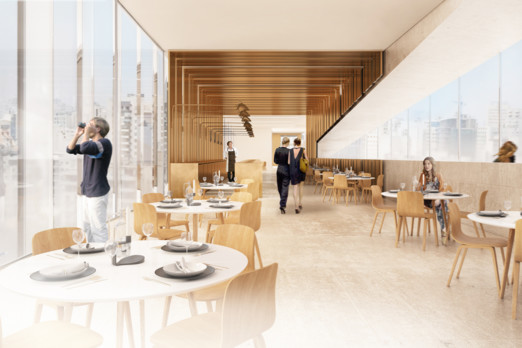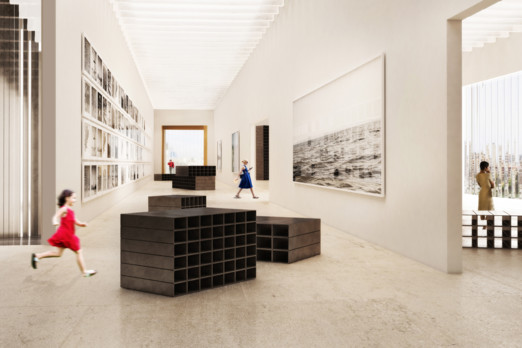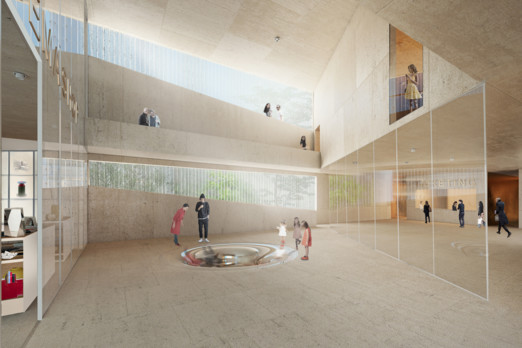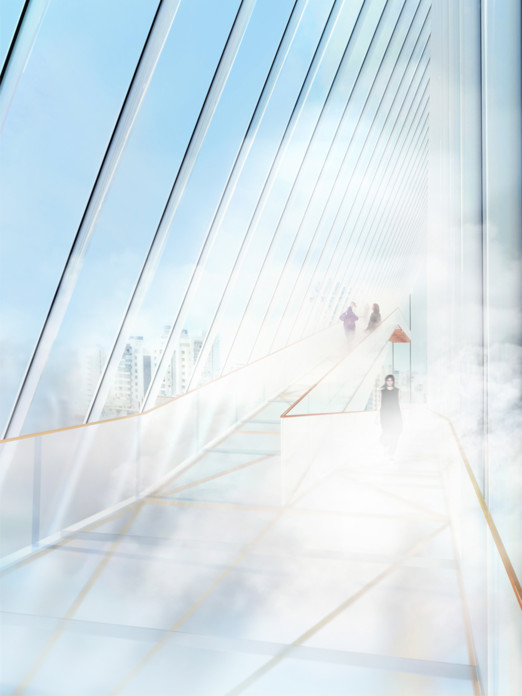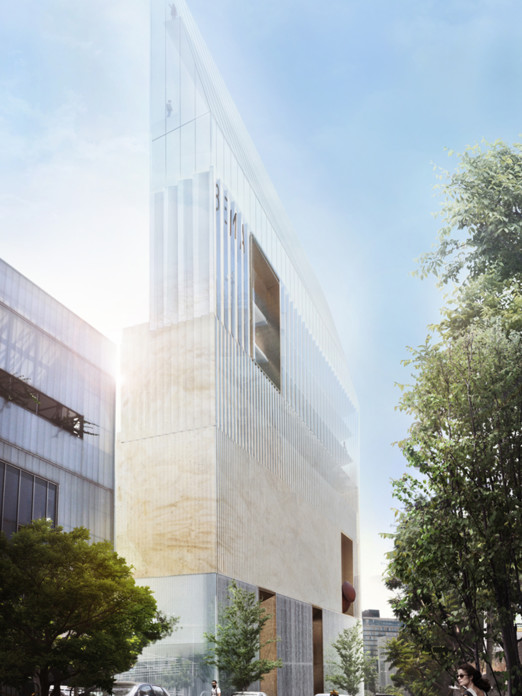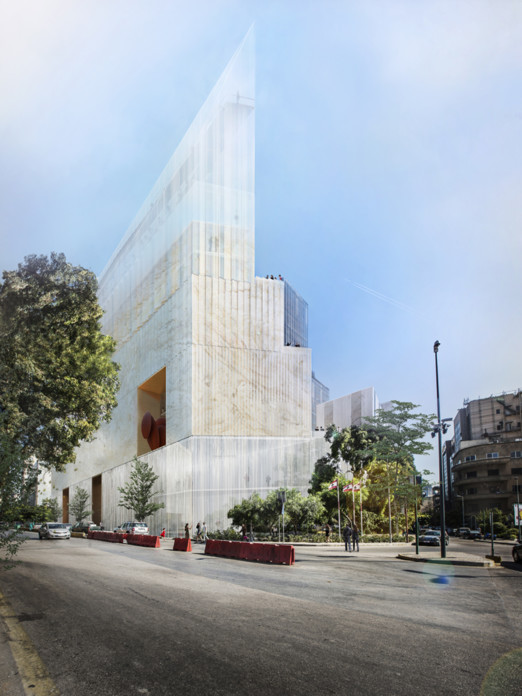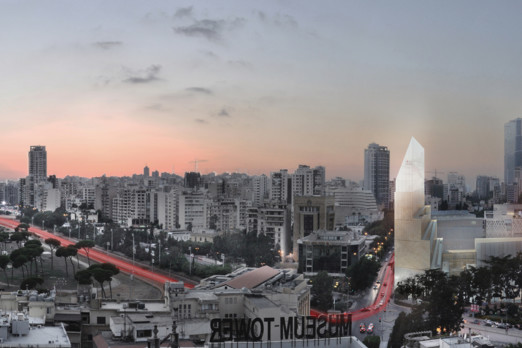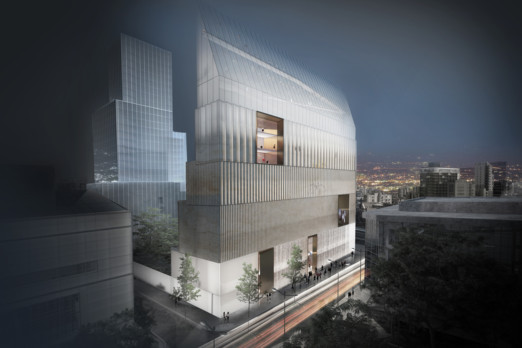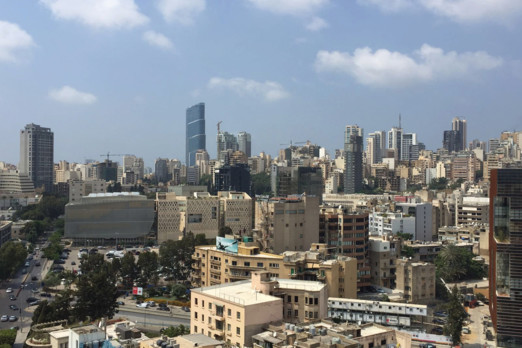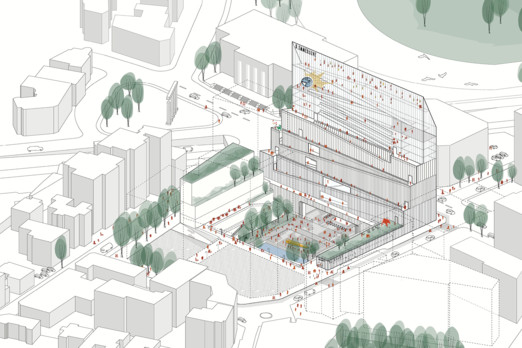 Info + Press
Project information
Client
APPEAL, The Association for the Promotion and Exhibition of the Arts in Lebanon
Program
Art museum, restaurant, library, public space
Project team
Local Architect
Batimat Architects, Beirut
Engineering
Bollinger + Grohmann GmbH, Frankfurt
Environmental strategy
Franck Boutté Consultants
Team
Przemyslaw Witkowski, Cyprian Chojnacki, Alice Perromat, Nicholas Preaud, Roberta Zvirblyte, Nicolas Mayaux, Selim Bennis, Theo de Fouquieres