2014
Tokyo, Japon
Hermès window Display - Cambrian Feast
The setting for this window display is the primordial era when the earth's surface remained covered by the deep blue sea, and azure skies stretched on endlessly overhead. In stark contrast to the atmosphere, so perfectly still and hushed, the ocean churned in fierce and frantic activity. Life moved forward in a perpetual process of differentiation. New forms of organisms sprang into existence - a steady expansion in both the numbers of species and populations. As a natural extension of this evolution, we can clearly assume that the environment teemed with truly countless types of life, displaying strange and startling appearances impossible to find, or even envision, on the planet as we know it today.
The arrival of the Paleozoic Era was characterized by the cycle of ceaseless birth of new life fueled by the ongoing effects of metamorphosis. As this prototype took root, human beings eventually emerged on the face of the earth. In time, the hands of these creatures transformed all available types of natural materials into unique new shapes. Ideas, forms and features, as bountiful as the hands through which they were expressed, came forth within this scene. As the sheer number of such entities increased, the creations of human beings grew increasingly rich and widespread in appearance and function alike.
For this Maison Hermès Window, we aligned the theoretical starting line of craftsmanship to a point in time long before the rise of the human race. Focusing on the energy of that distant era, when the ocean waters swarmed with myriad forms of life locked in constant and furious evolution, the team carefully breathed that awesome sense of power into the window space. Exploding layers of translucent white paper are used to portray the metamorphosis of matter, engineered through the actions of human hands, into shapes innumerable. The result is a vast assemblage in the large display window that vividly exudes a sense of organic breathing. This image of respiration is deftly channeled over to the smaller window as well.
Mermaid-like images appear to dart in and out of these large whitish masses. Today, such creatures exist only in the pages of fairytales. Back in the Cambrian Period portrayed in these windows, however, these iconic images may very well have been among the multitude of life forms streaming through the vast and ancient waters, in leisurely and dance-like motions.
[…]
[×]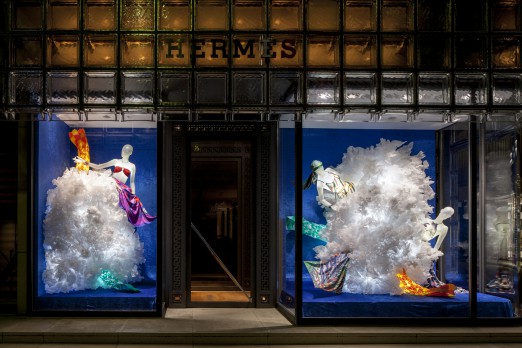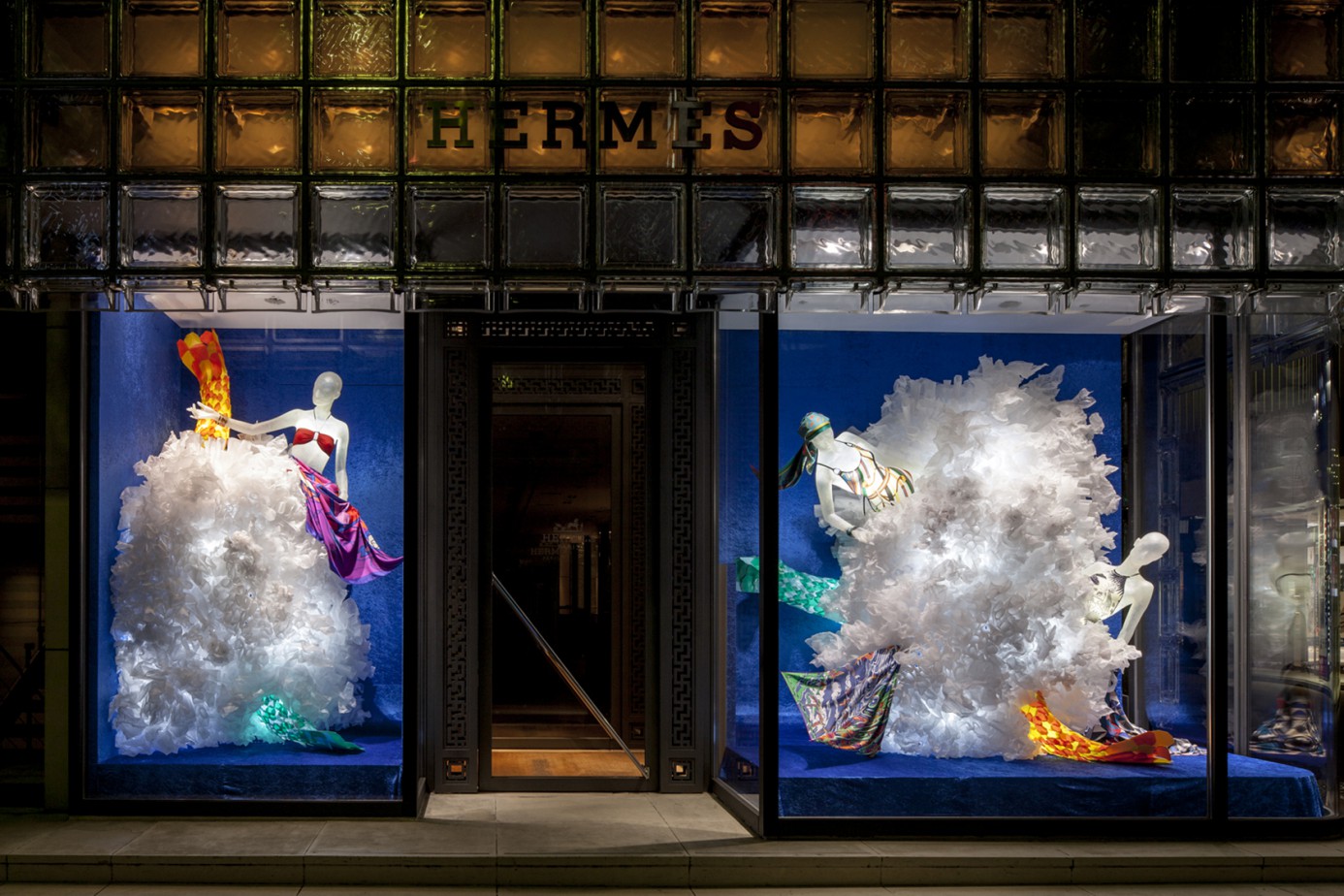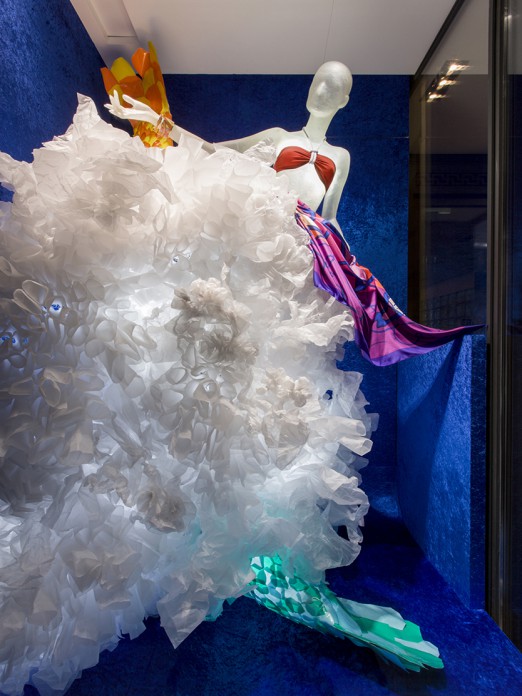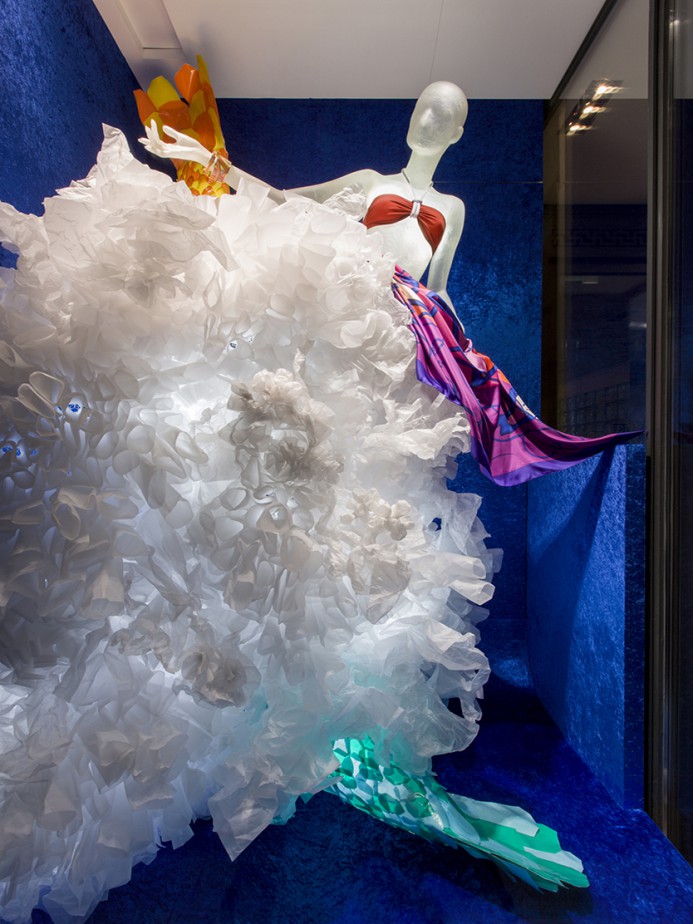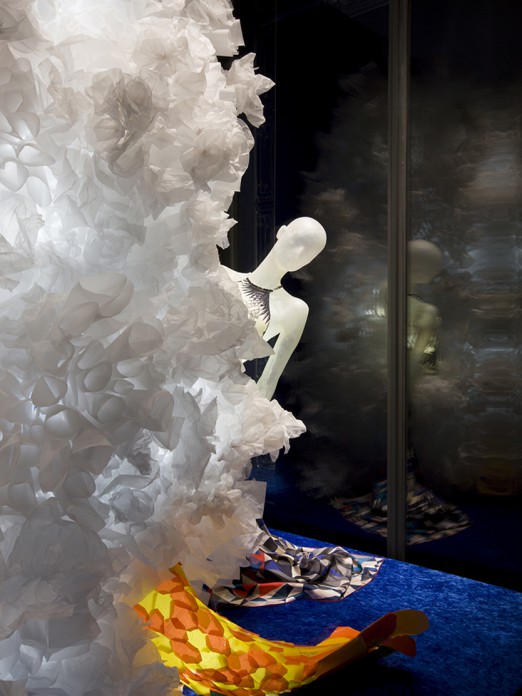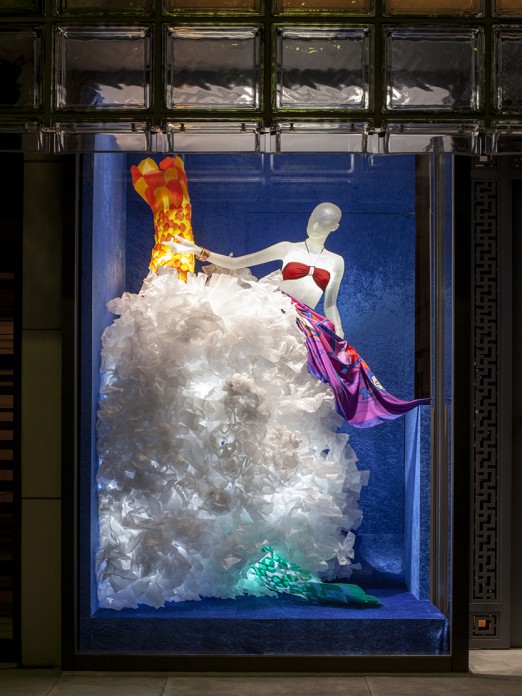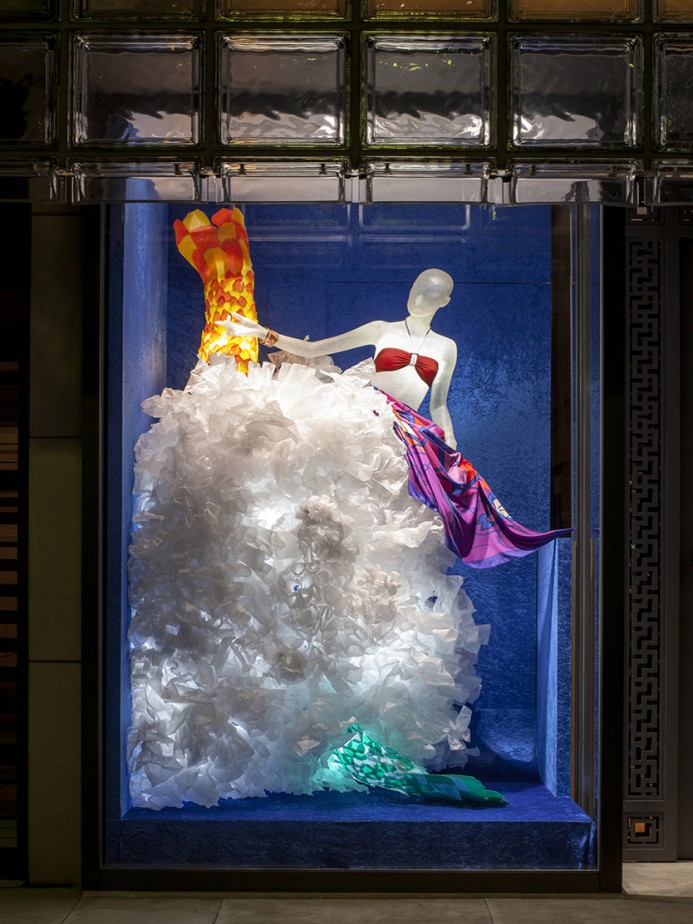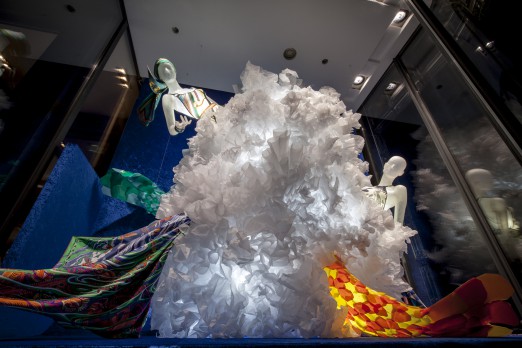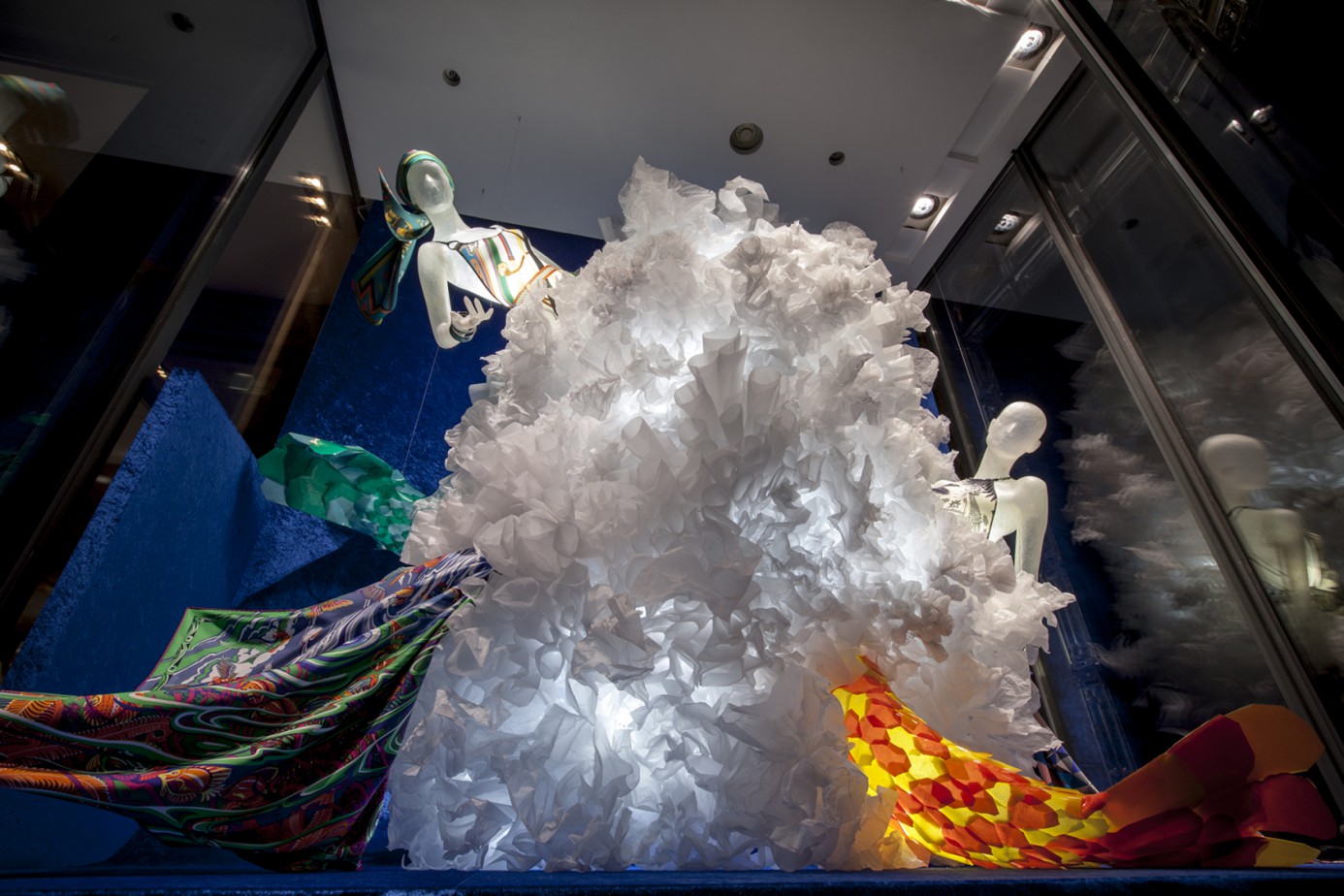 Info + Press
Project information
Client
Hermes Japon Co., Ltd
Project team
Architect
Dorell.Ghotmeh.Tane Architects, Paris