2009
Tokyo, Japon
Zone Nomadic - Dance Set
In 2009, the RYUTOPIA (Niigata City Performing Art Center), and the new National Museum in Tokyo presented a joint production of "ZONE", a contemporary drama by artistic director Jo Kanamori.

The opposite of 'nomadic' is 'academic', so the scenography could not be descriptive. Indeed, it did not belong to a specific place or time. Instead, one thousand eight metre long chains were suspended to create a dynamic sense of movement, emphasized by the lighting, in order to create an abstract place of possibility, the 'space of phenomenon'.
The music and costumes represented a patchwork of different ethnicities pieced together. A point of light gave the illusion of stage, a transient illusion, which through differing projection and reflection, became visible or invisible. The space was not set, but rather the uncertain expression of the 'nomadic' notion - an absence of presence, where particles behave flexibly to crate a range of scenarios through this 'space of phenomenon'.
[…]
[×]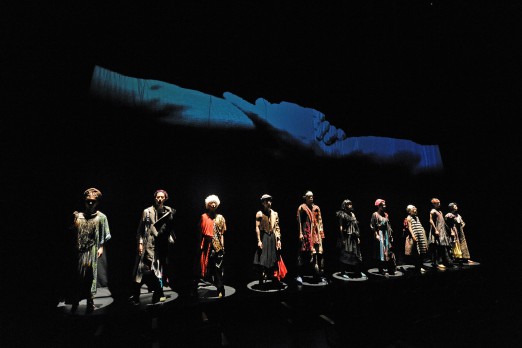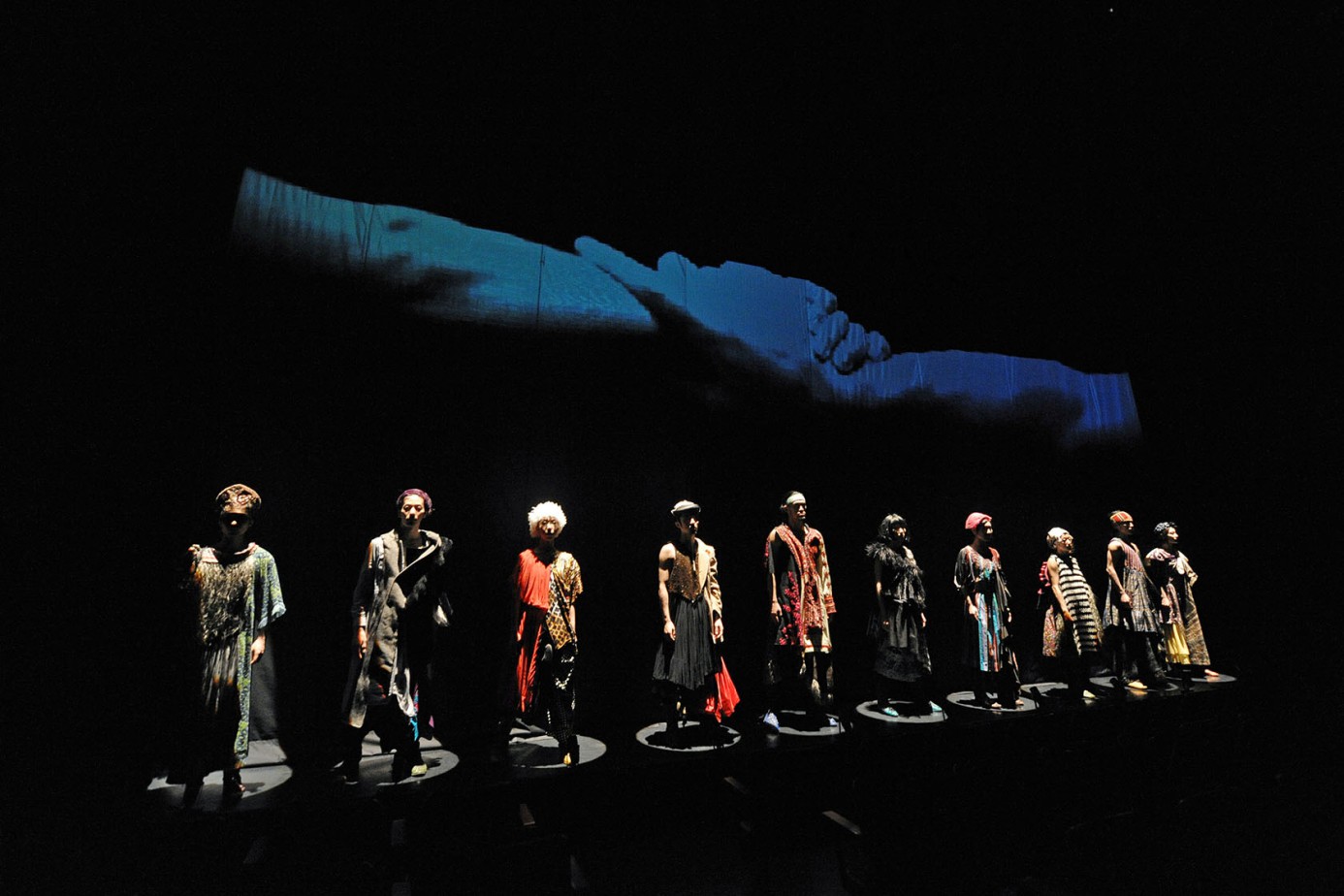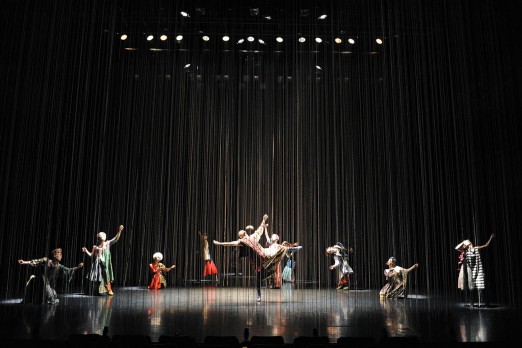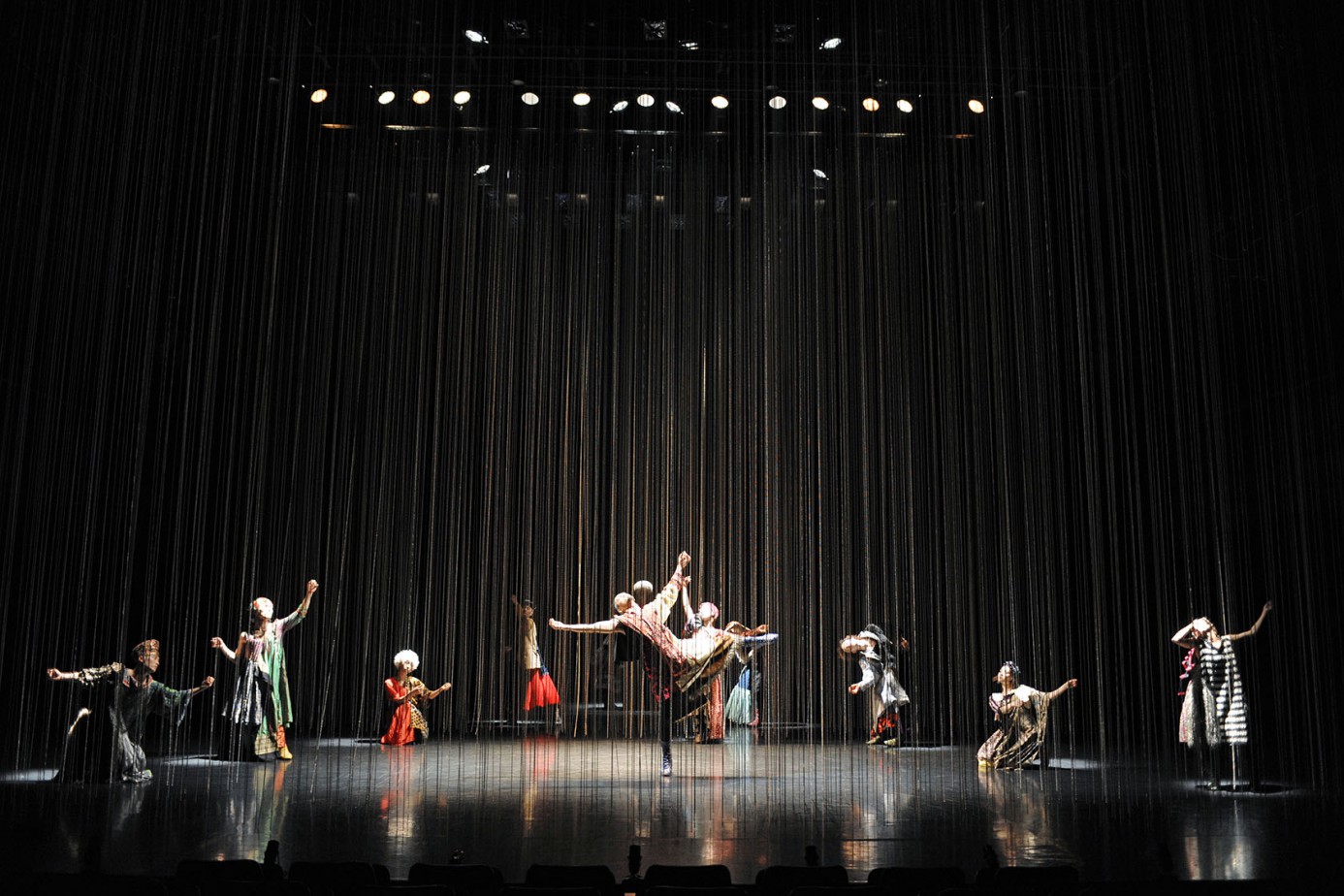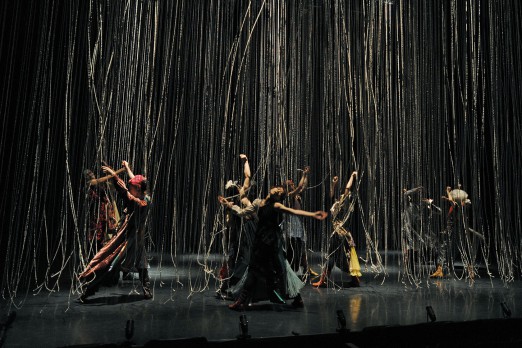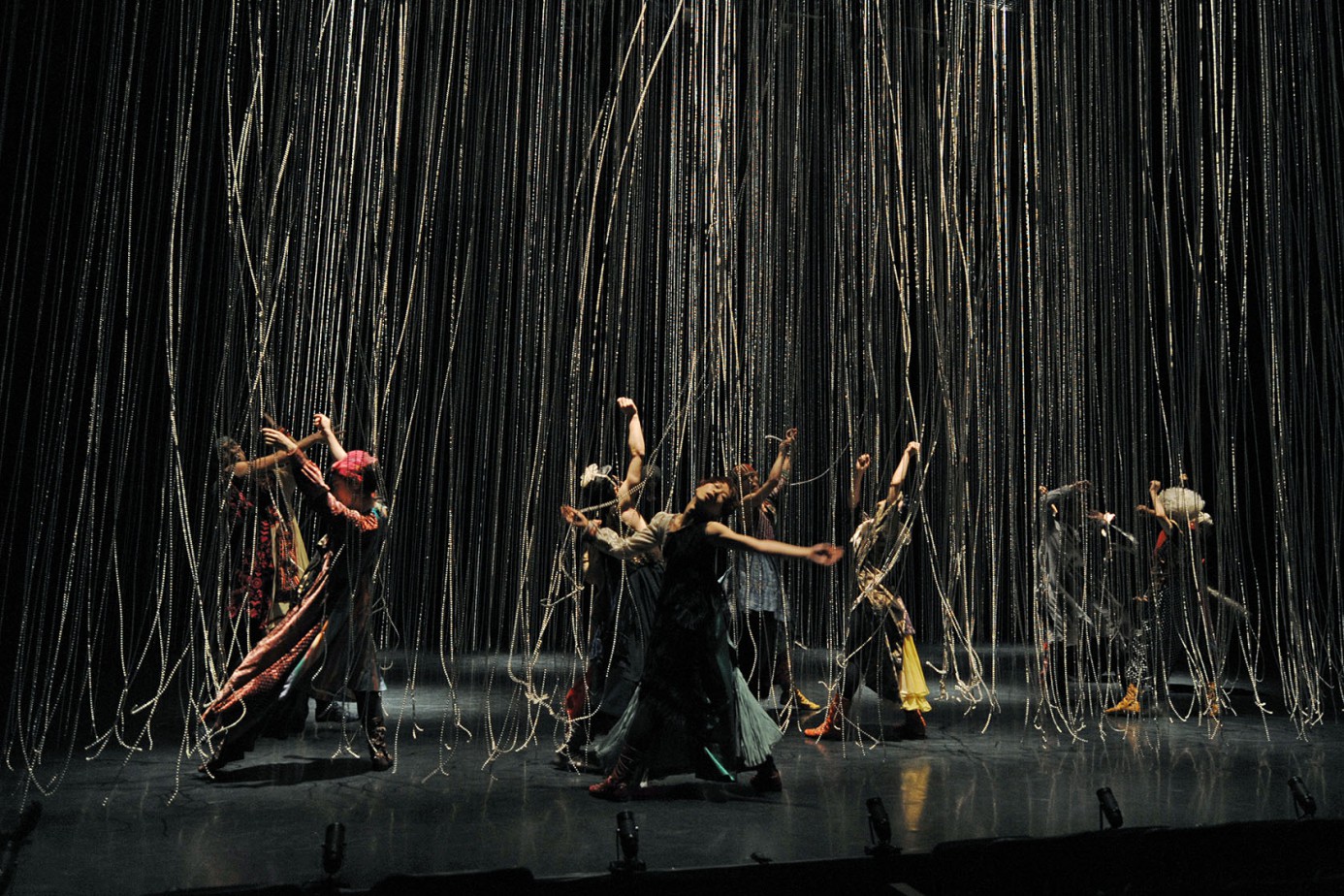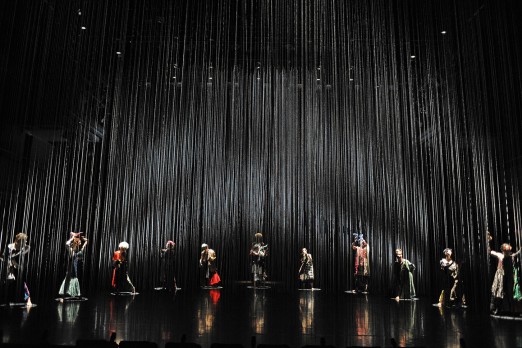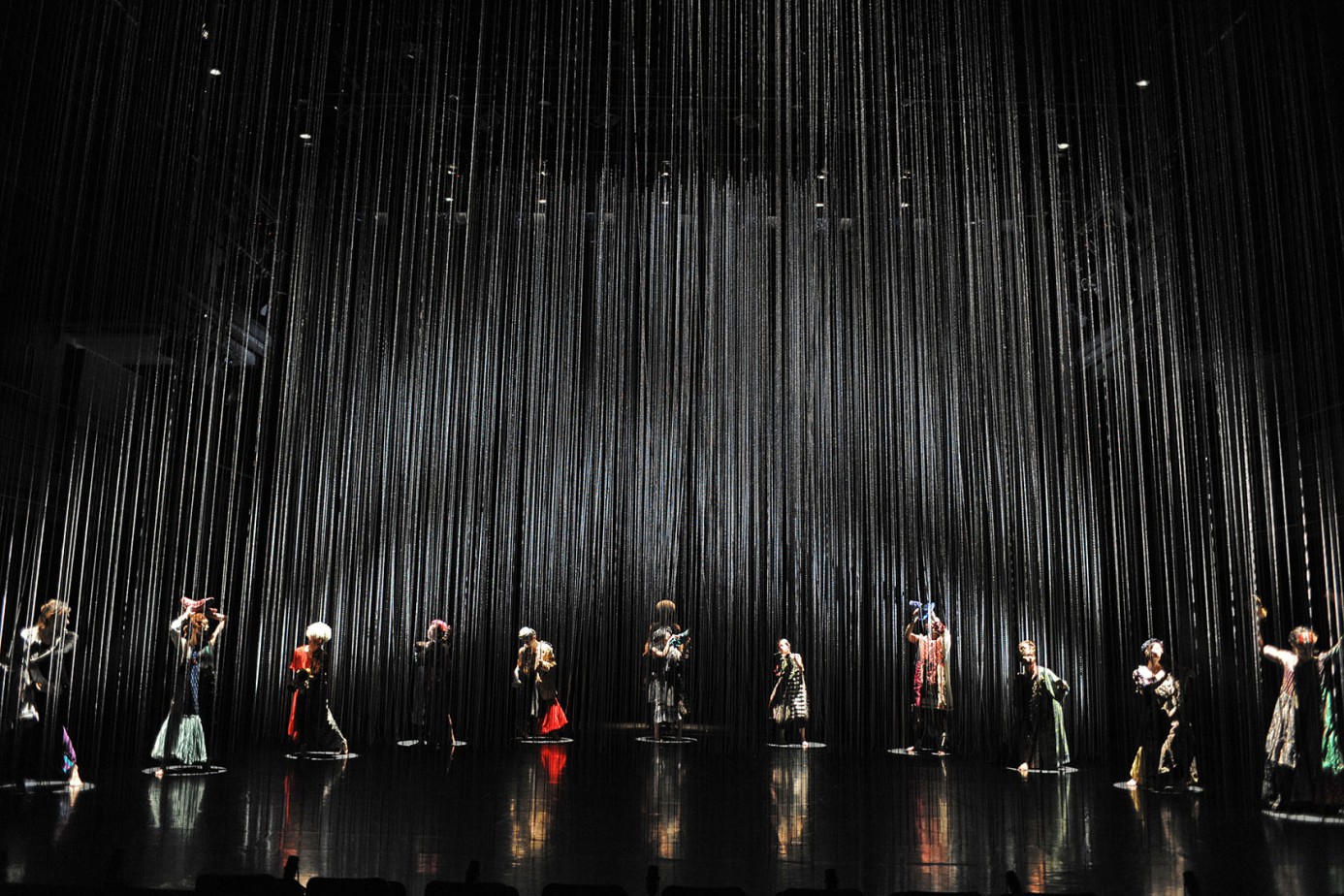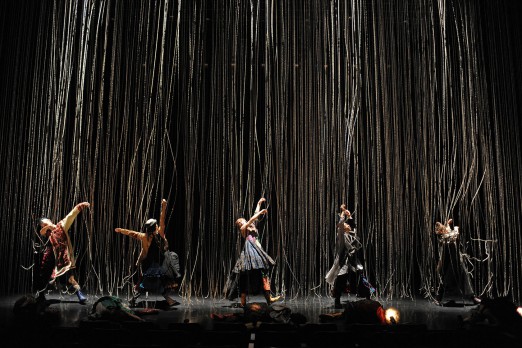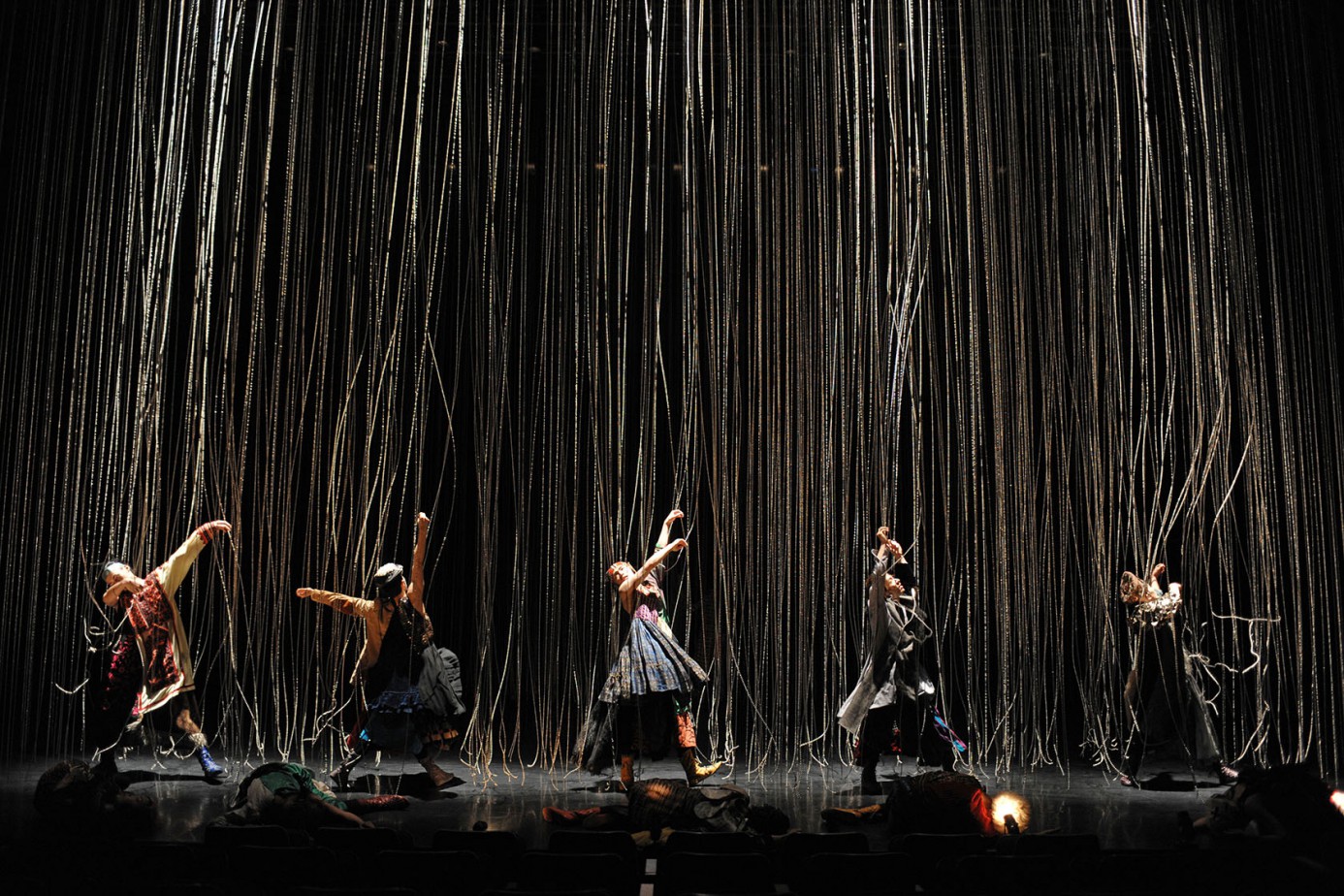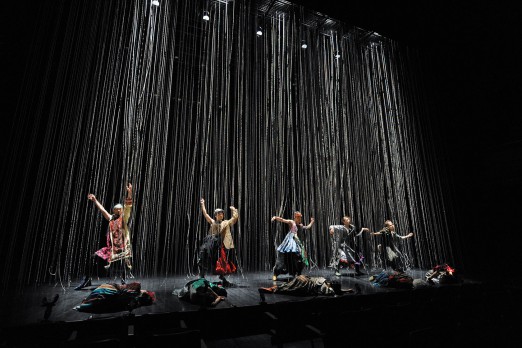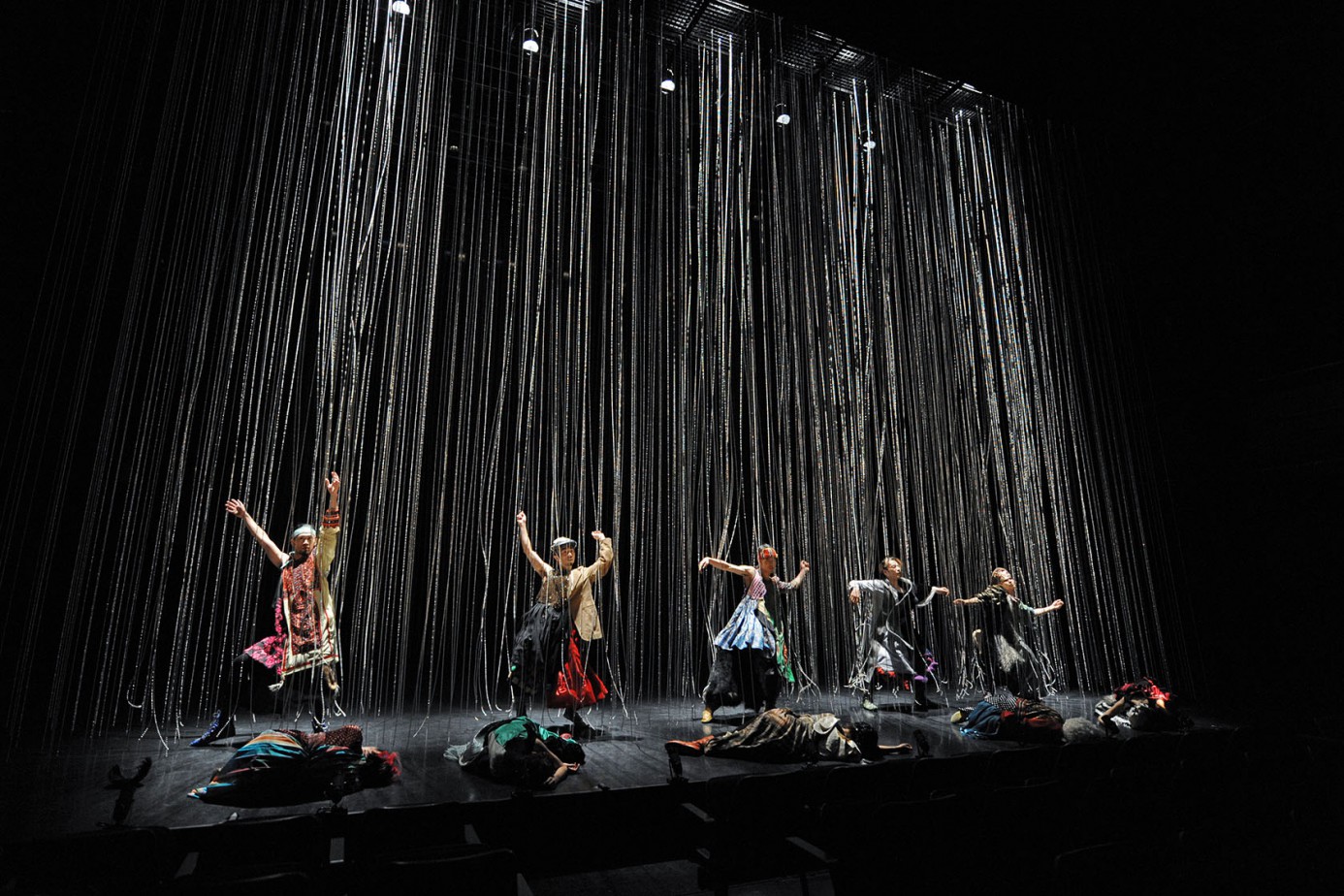 Info + Press
Project information
Client
Ryutopia City Performing Arts Center, Niigata – Tokyo national theatre
Program
Scenography for contemporary dance
Project team
Architect
Dorell.Ghotmeh.Tane Architects, Paris
Choregraphy
Jo Kanamori / Noism09, Niigata
Music
J.S.Bach and World Music
Costume designer
Yasuhiro Mihara, Tokyo
Dancers
Noism09 Emi Aoki, Izumi Fujii, Takuya Fujisawa, Sawako Iseki, Jo Kanamori,Yoshimitsu Kushida, Nobuko Takahara, Megumi Mashimo, Aiichiro Miyagawa,Ayako Nakano, Akihiko Nagano, YukiYamada