2018 — 2023
Tours, France
'Urban Dance' - National Dance Centre of Tours
The drawing of the National Choreographic Center of Tours is conceived as an ode to dance and movement. The movement is urban and is experienced from the exterior as well as from the interior of the building by the irrigation of its spaces driven from its forecourt, from the vertebral spine of the ZAC, the green spine.
The NCCT – which develops a considerable effort in favor of the diffusion of dance – is of a paramount importance for a lively and vivid contemporary art practice. We wished not only to translate this livelihood, but to give it the means to express itself. The spaces devoted to the representation allow superb quality productions and their polymorphic characteristics allow space experimentations.
In line of NCCT's action to sensitize Art for all, by pursuing openness and diversity, we decided to glorify Art without sacralizing it. Beauty is not only for initiates; beauty is given to all. The architecture is conceived to make openness and discovery possible and fruitful. To that end, we reflected on the link between all the concerned actors. The spaces were though to create exchange possibilities, encounters and dialogs.
The new NCCT emerges from a site with a rich past (medieval, industrial, military…). These traces draw upon the future. The barracks' recent past is still very present in the local inhabitant's memories. Therefore, we decided to pay tribute to it by the building's volumes and roof inspired by its esthetics. The ancient past, yet foundational for the site, led us to create a 'secret' garden referring to the presence of the Archbishopric canal still flowing underground.
Nowadays, the construction field can't ignore the environmental issues. Hence, all our work is driven in that sense. As adepts of the Cradle-to-cradle movement, we applied its principles in the confection of the project, made of a mixed layout of material from the old building itself. The traces projected to the future tell us: The pas IS present. The past IS future.
[…]
[×]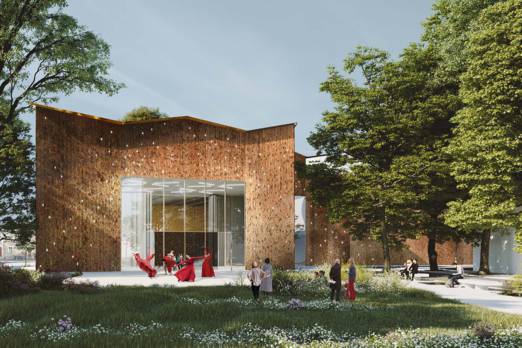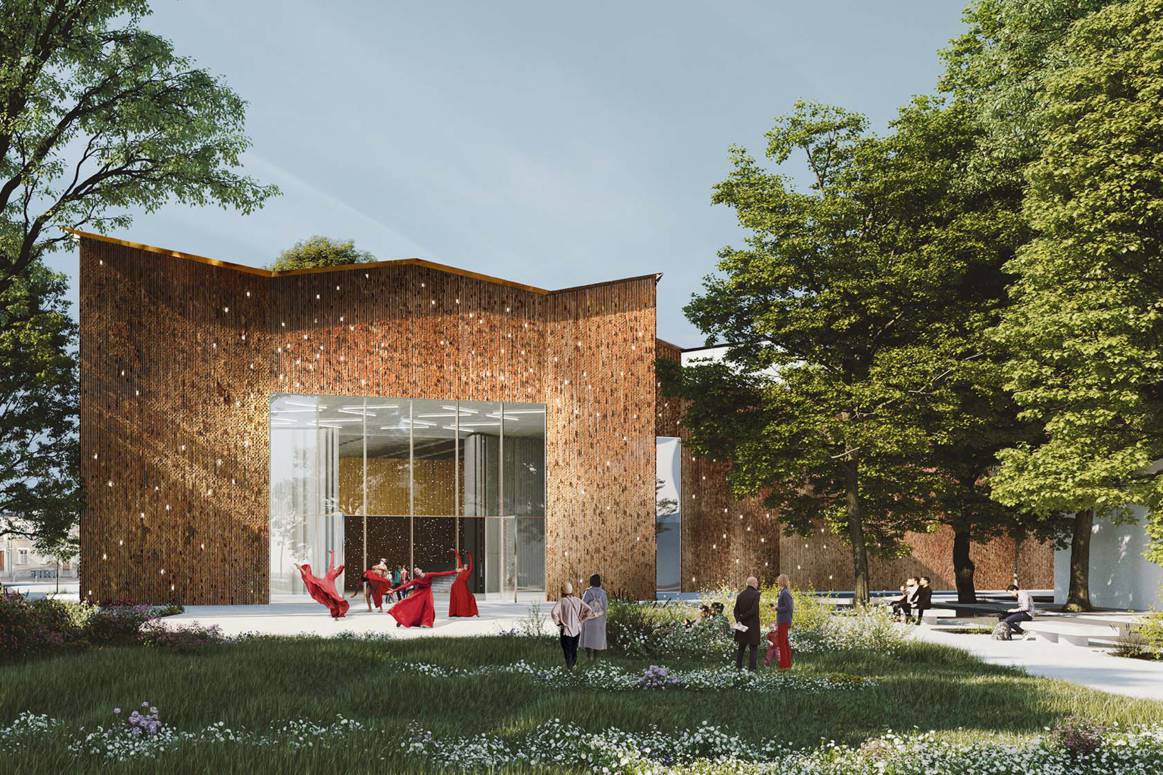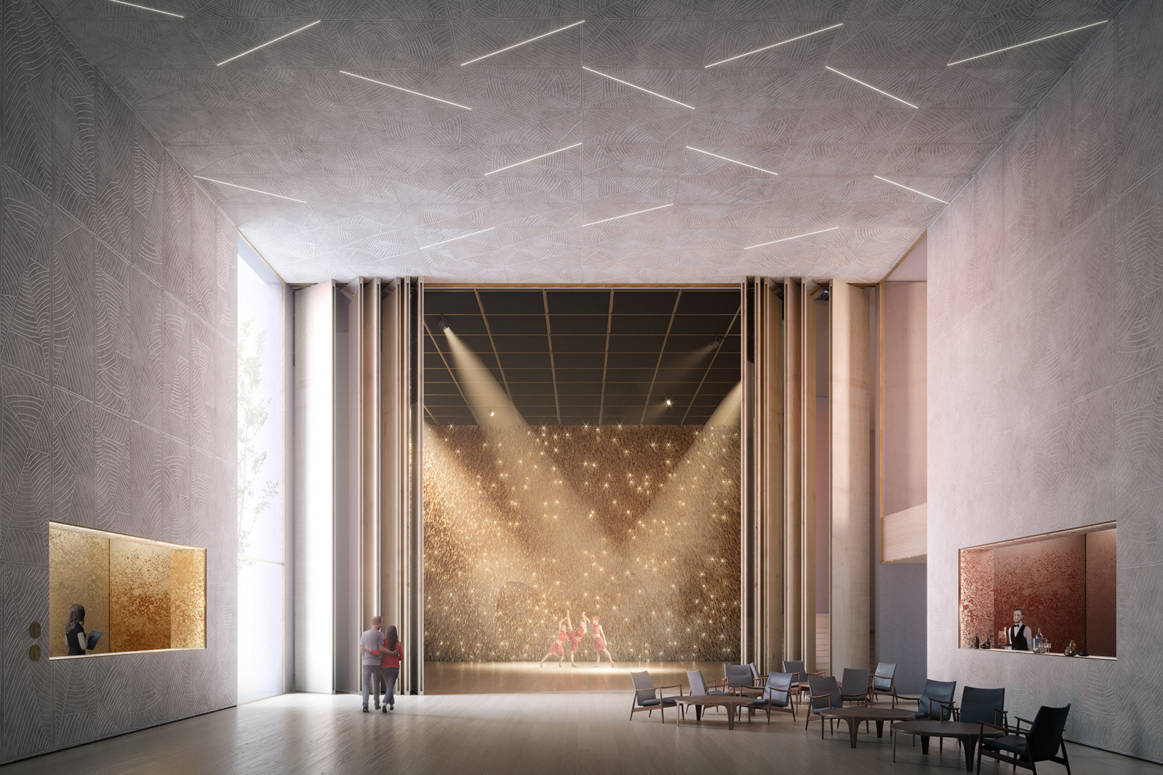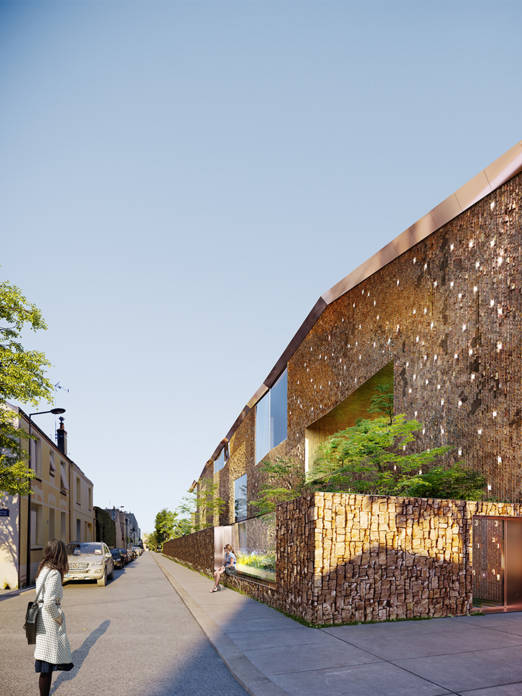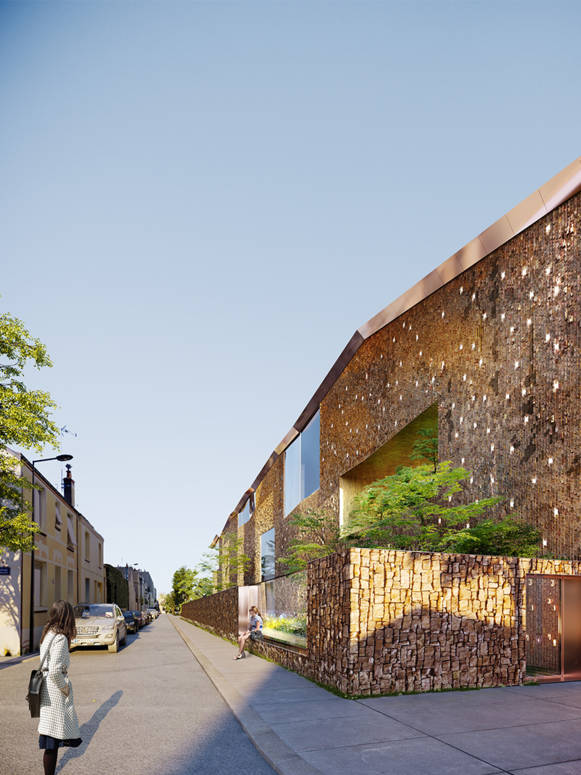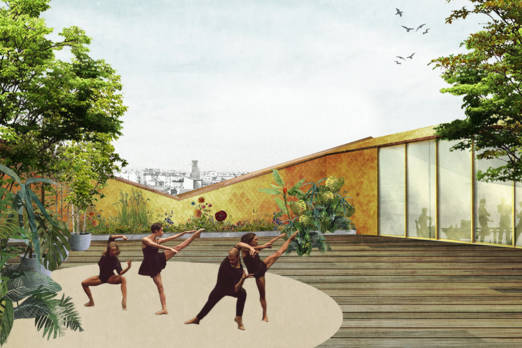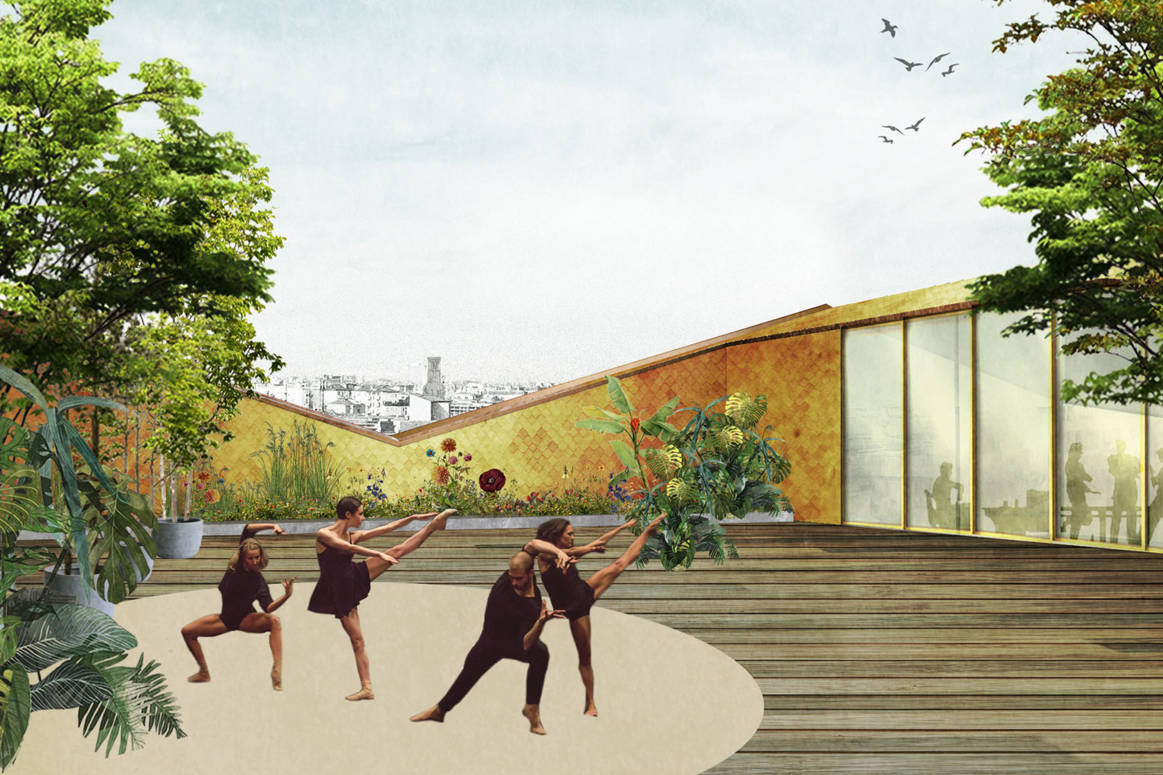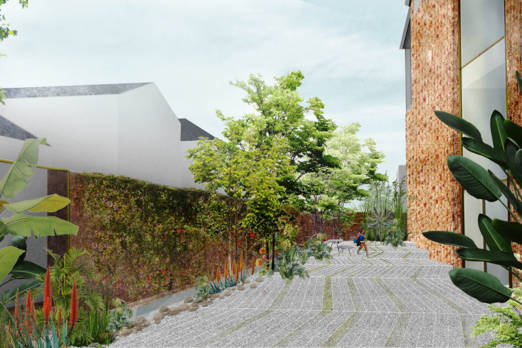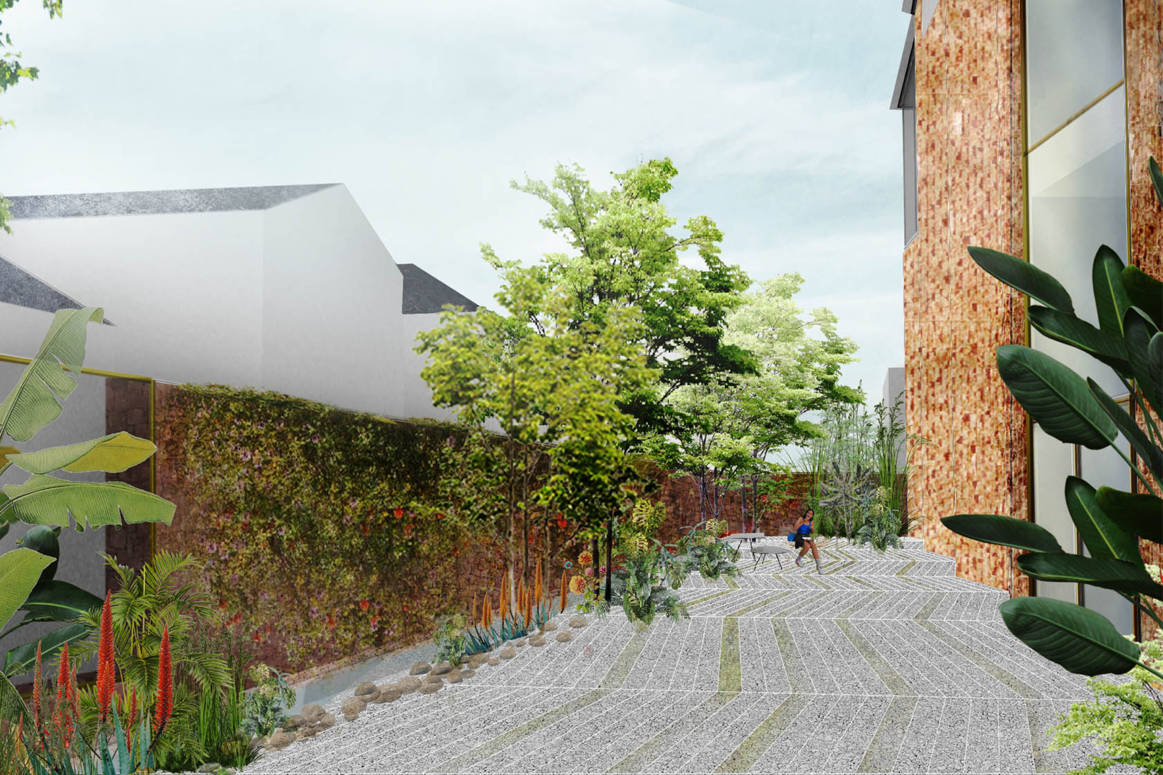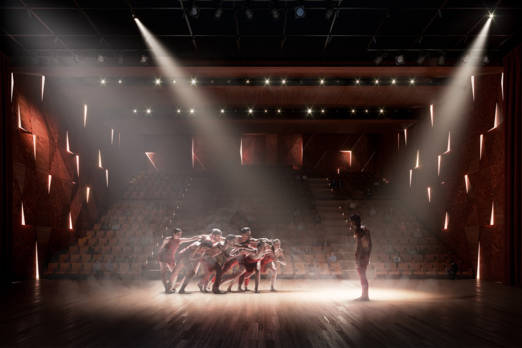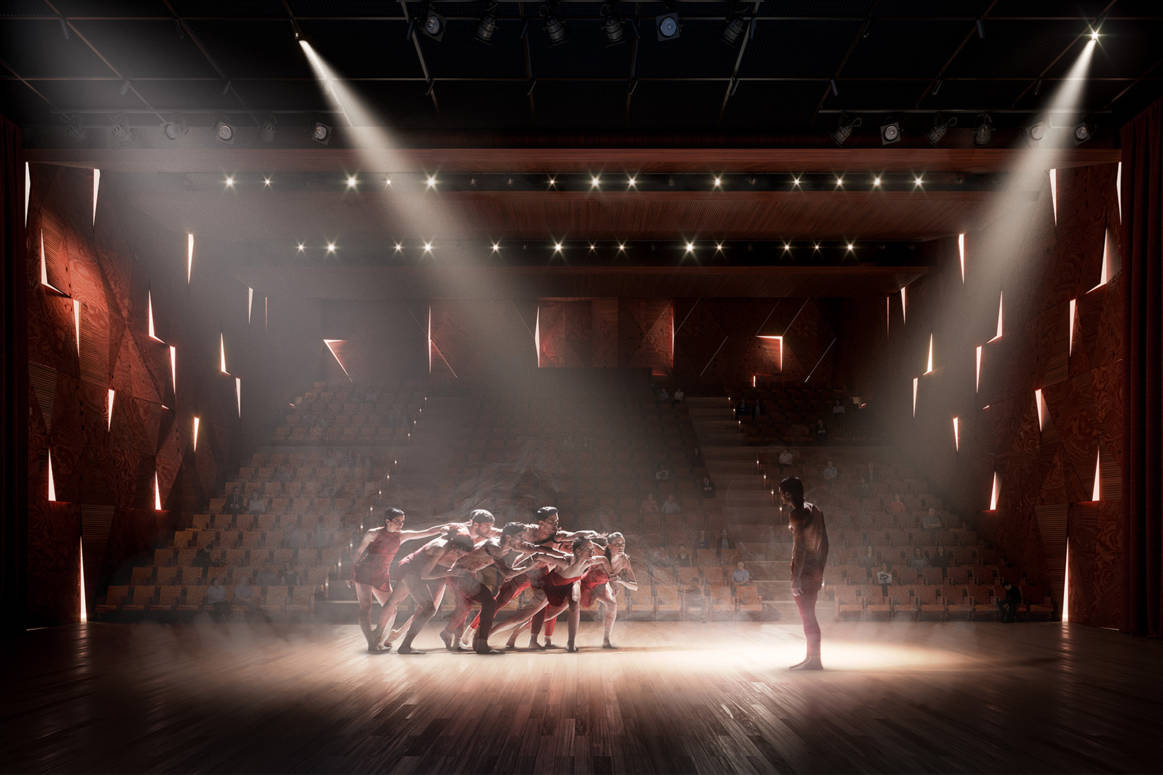 Info + Press
Project information
Program
Centre Chorégraphique National
Project team
Architect
Lina Ghotmeh — Architecture
Scenography
Architecture & Technique