2017 — 2018
Paris, France
Boutique Patrick Roger
«Immersive Sculpture»
Located on Faubourg Saint Honoré in the heart of Paris, the design for Patrick Roger's new boutique achieves through its architecture the alchemy between two passions: chocolate and sculpture; a refined space around a monumental rectangular base, allows these two elements to come together.
Experiencing sculpture in space: The 80 m2 surface deploys in an almost perfect cube with cuts revealing the depth of an emerald green volume. Illuminated lines emerge from a glass composition made by the crafts of a glass-maker.
At the center of the room, reminiscent of an 'iceberg' - a rectangular aluminum table, hosts the sculptures next to the chocolates, subtly and carefully placed. The boundary between art and treat, display and retail, chocolate to eat and chocolate to admire disappears. In this space at the same time abstract and organic, real and surreal, mat and glossy, everything is in contrast: the surge of light and aluminum, the air and the earth, the dark tones of the chocolate and the transparency of the glass. Patrick Roger's universe of creation emerges between the lines, creeping into these curved luminous cracks inspired by his work. The minimal shop, all custom designed, invites one to wander and to be projected elsewhere: in the invisible and mystery that presides over all creation.
Metaphor of the chocolate box, invitation to cross to the other side of the scene - the 'black box' of creation - the cubic space invites the bodies into wandering; while the spirit - art and sculpture - into interacting with the earth, air and chocolate.
Between the central table, deeply anchored, and the 'frozen' glass, chocolates and sculptures floats, almost levitating.
[…]
[×]
Copyrights
photos © Takuji Shimmura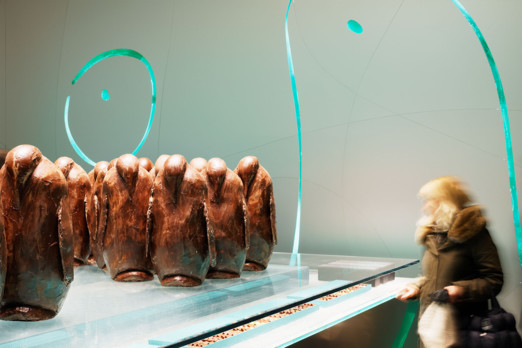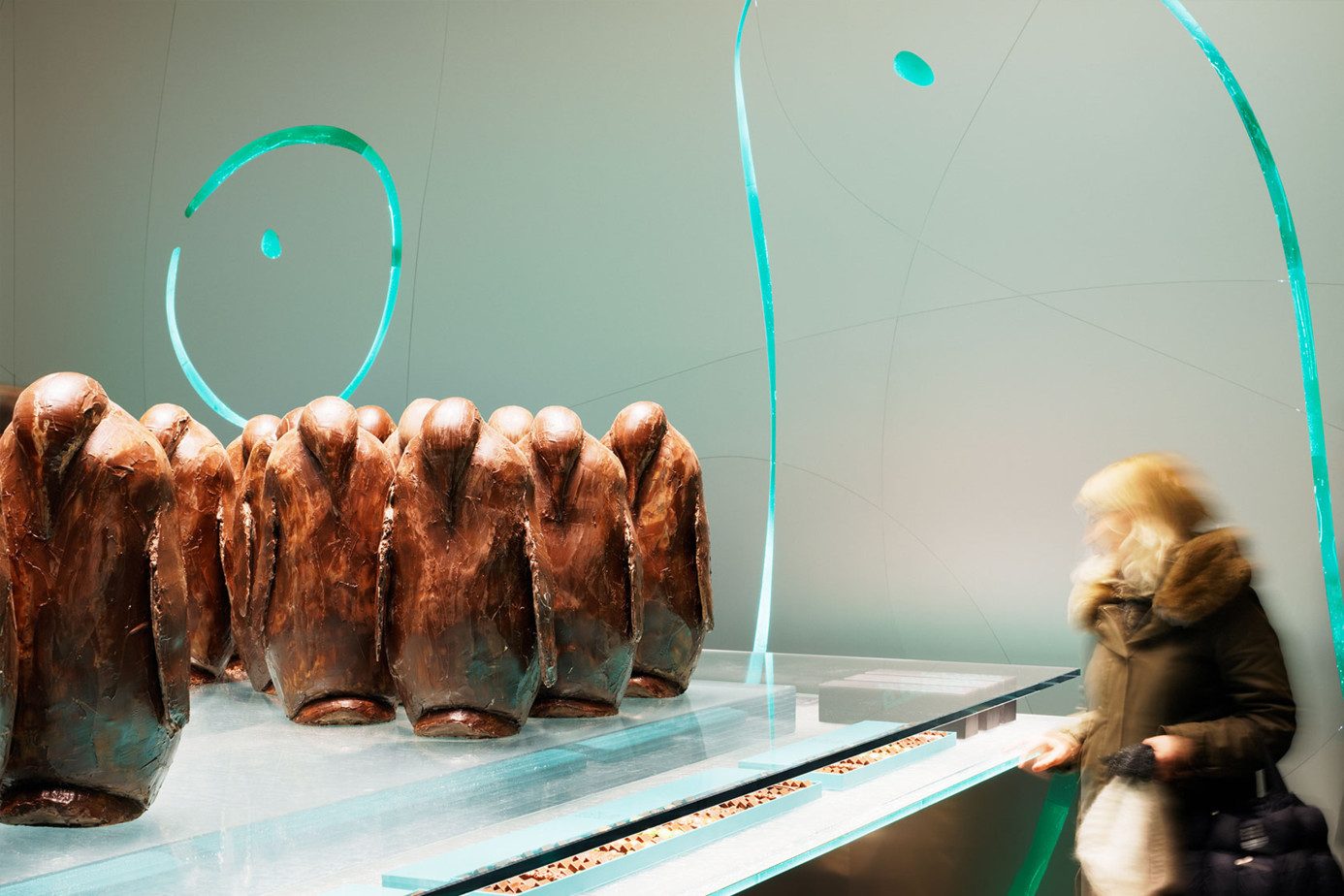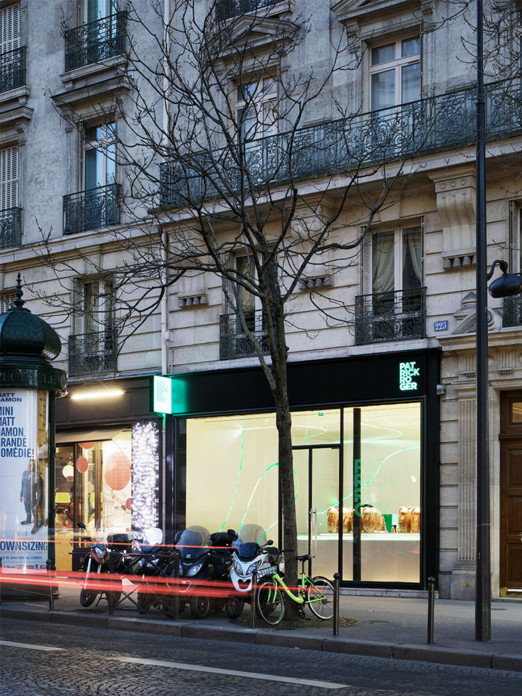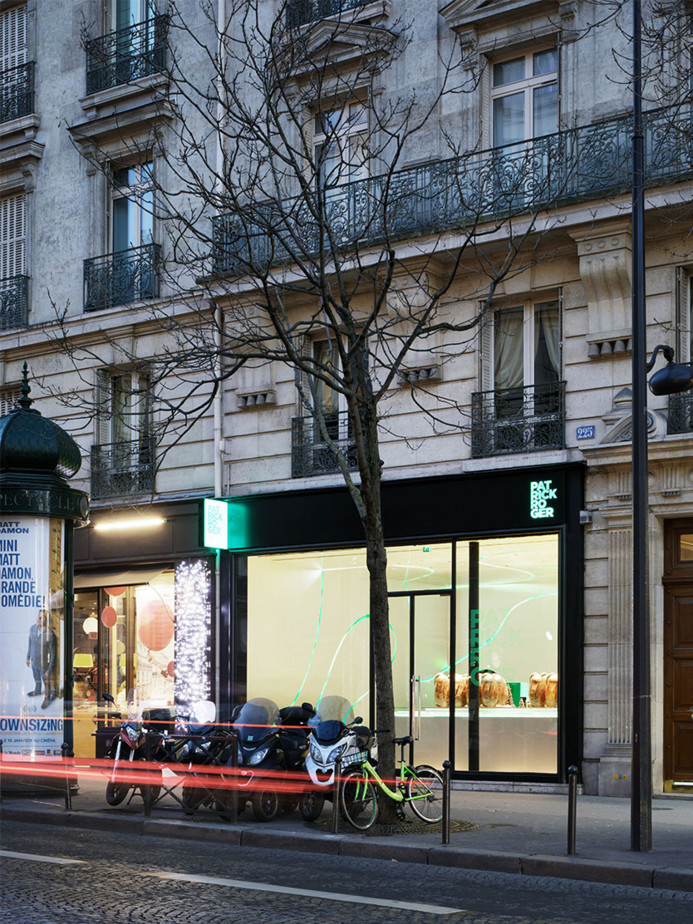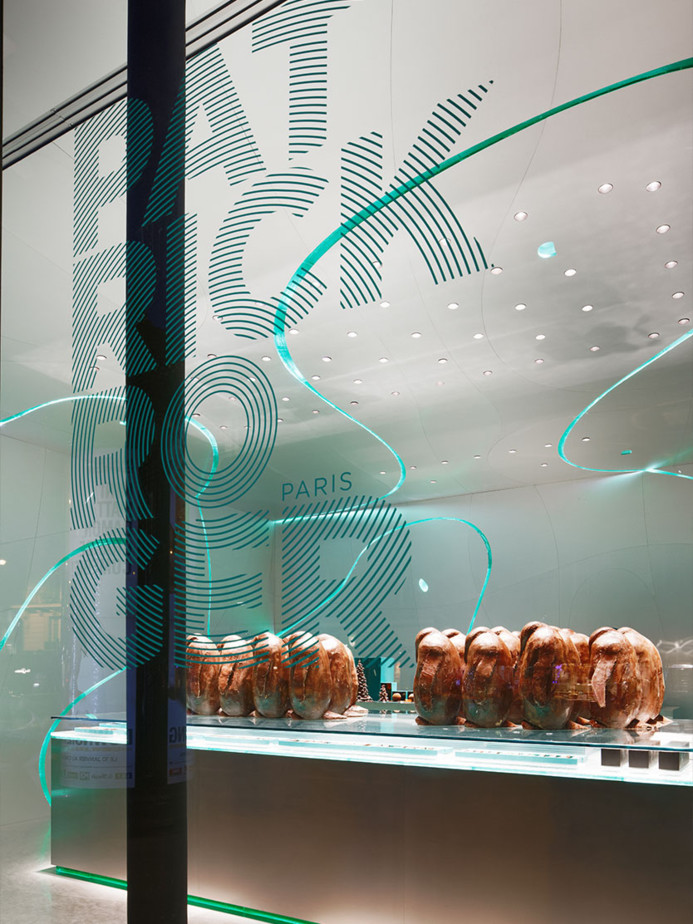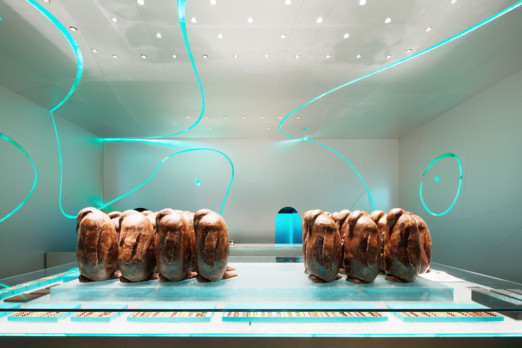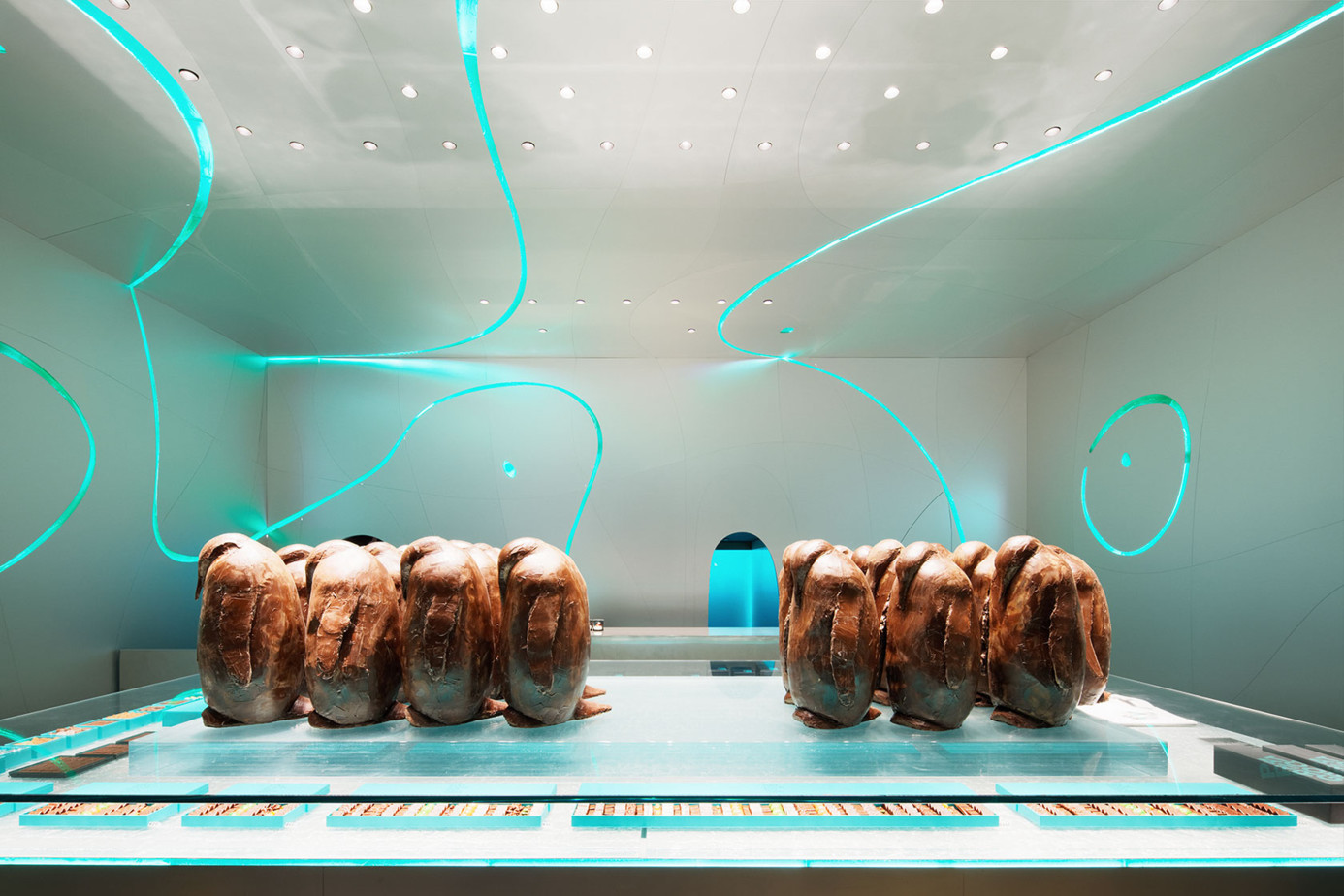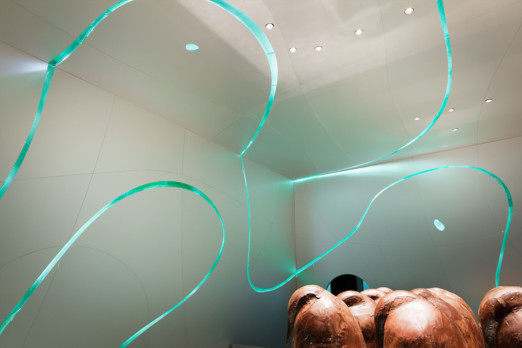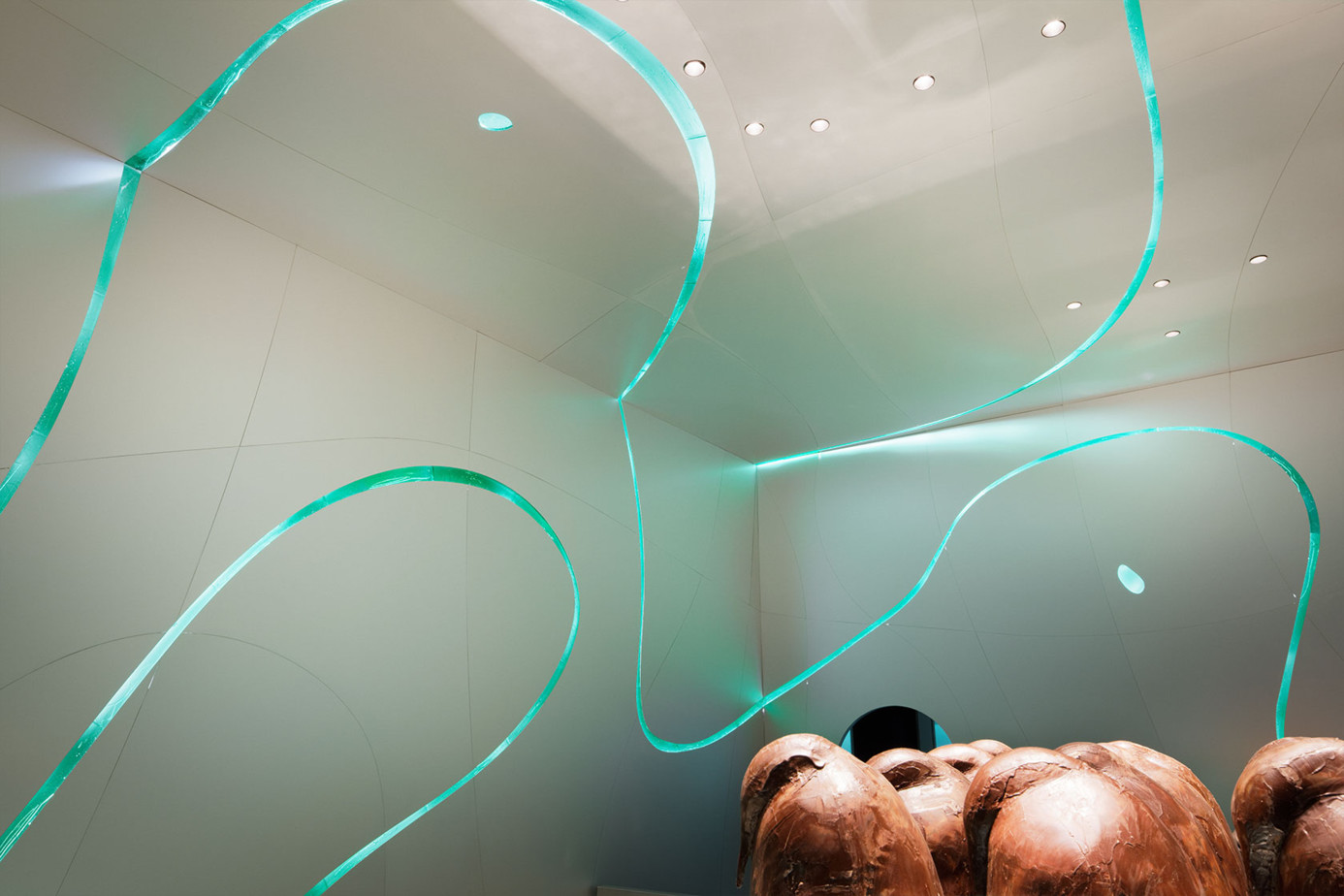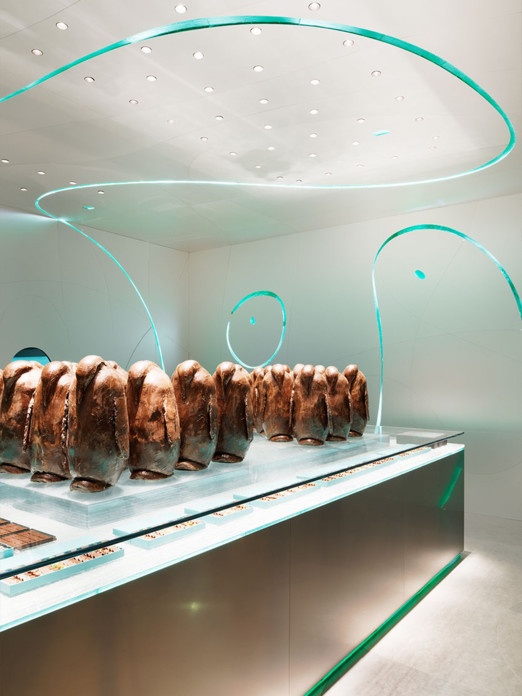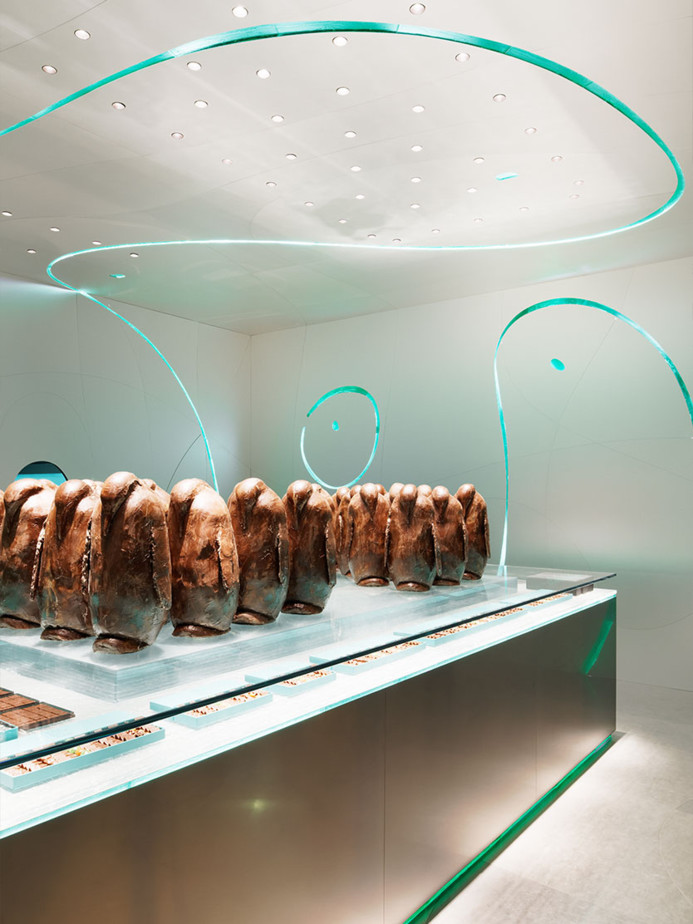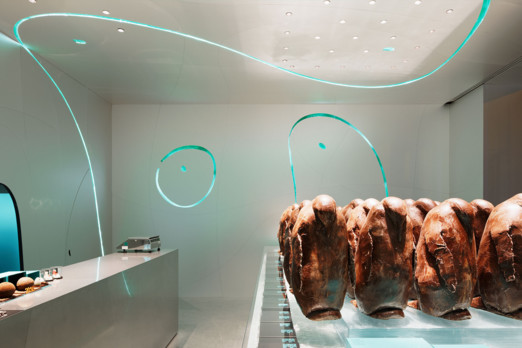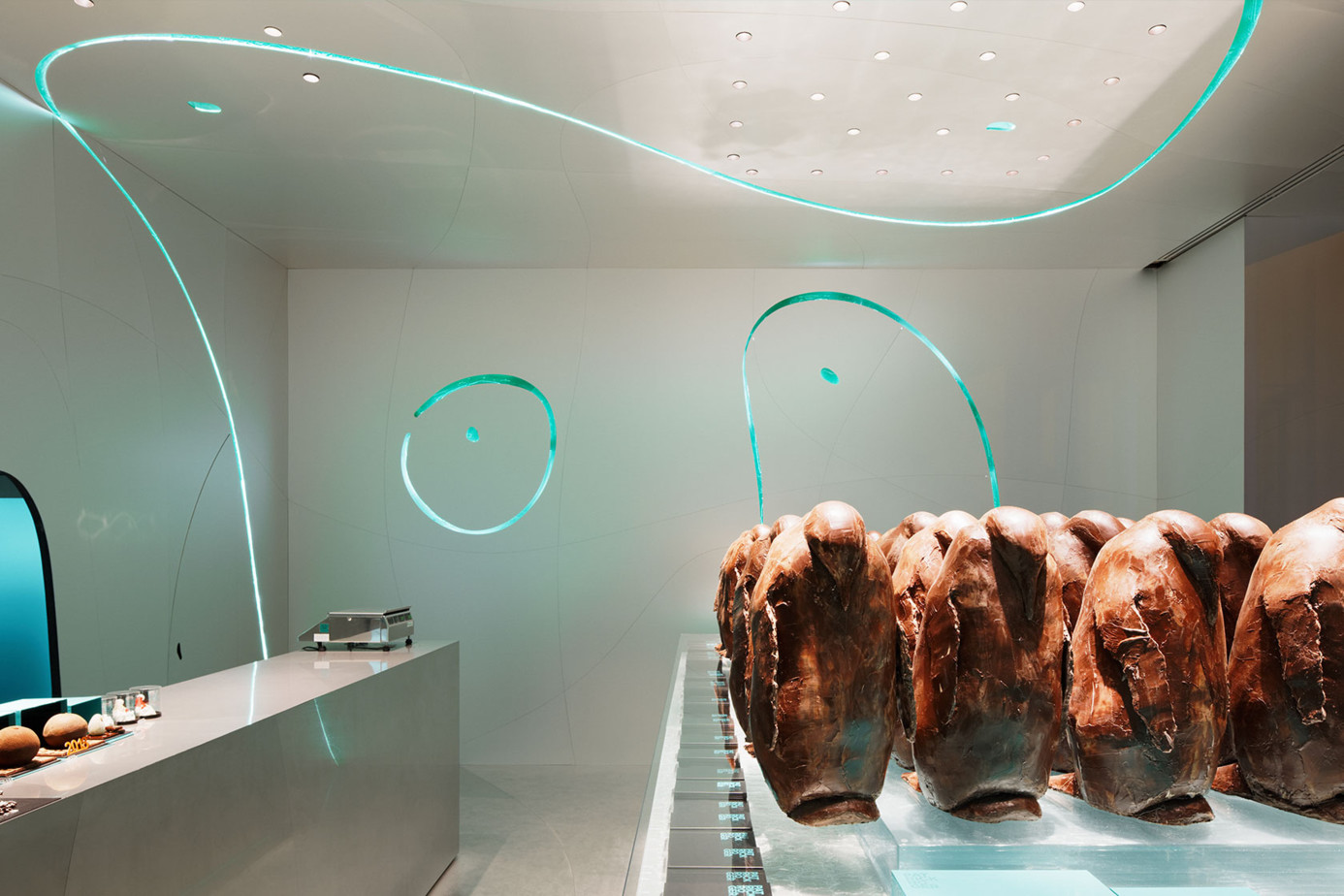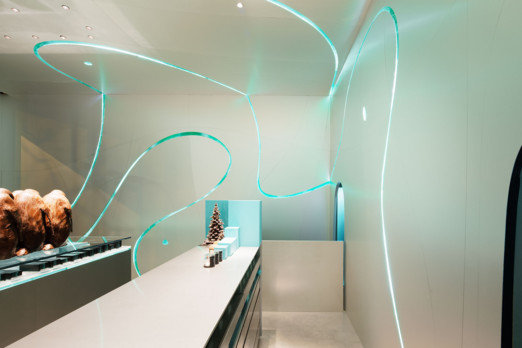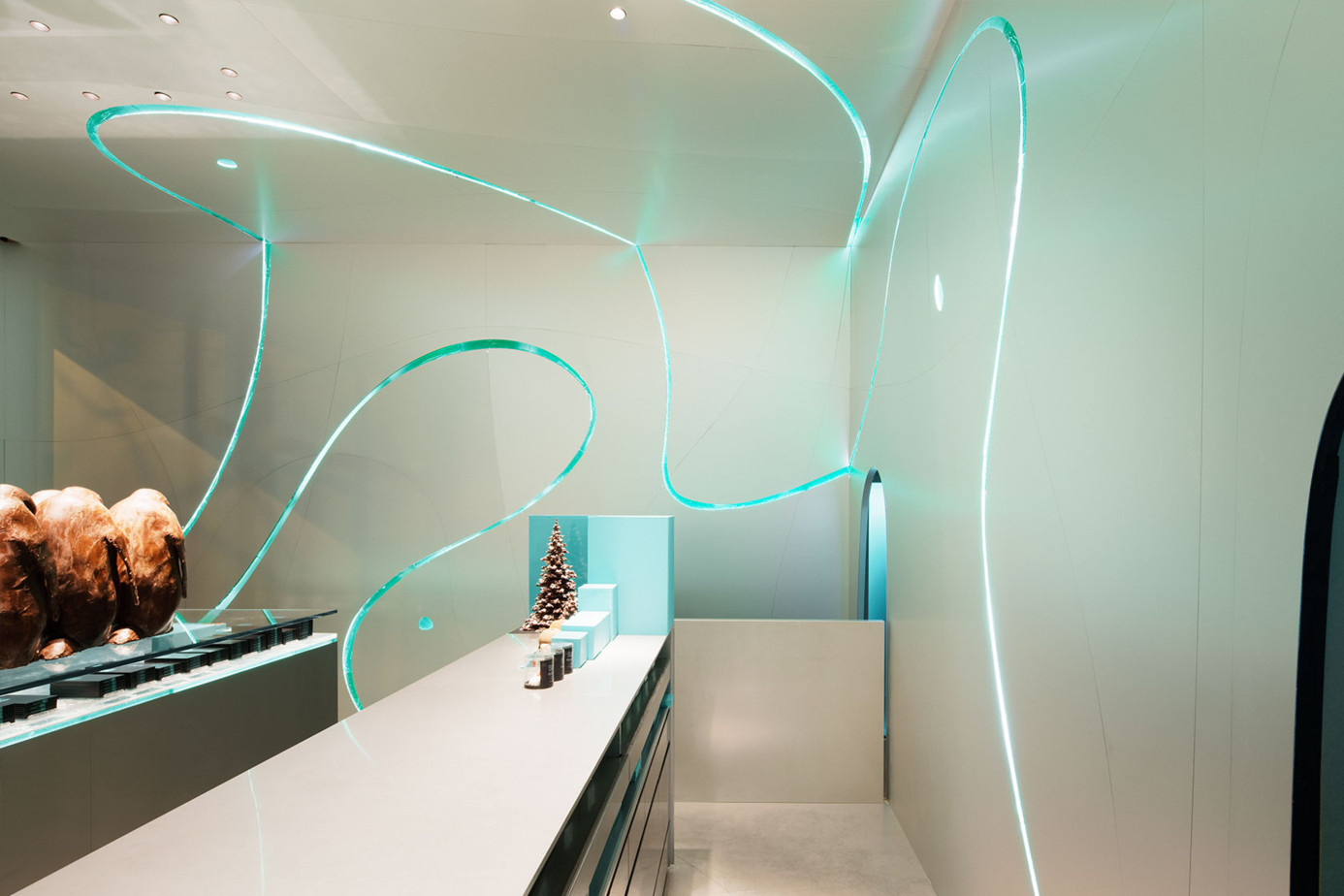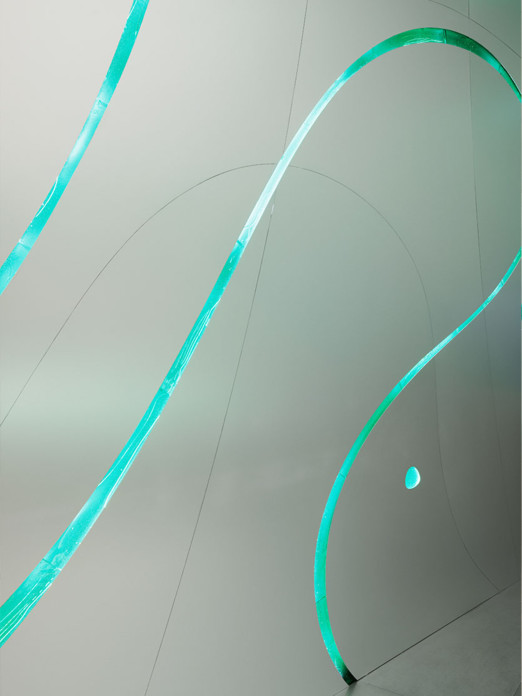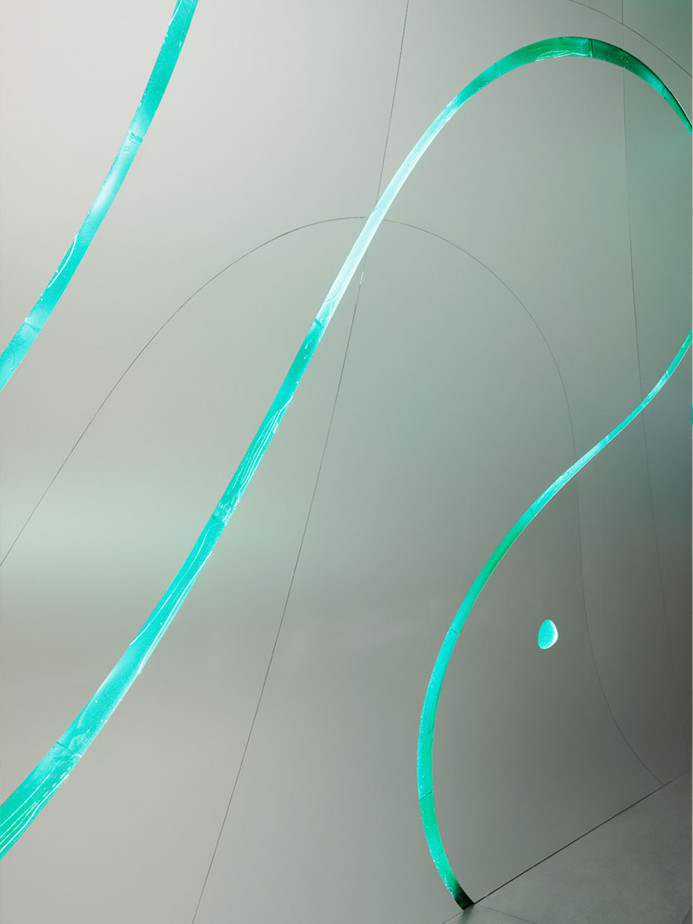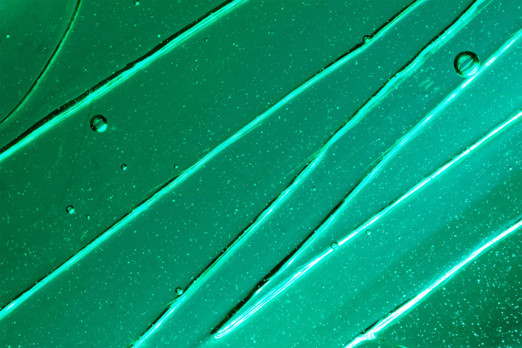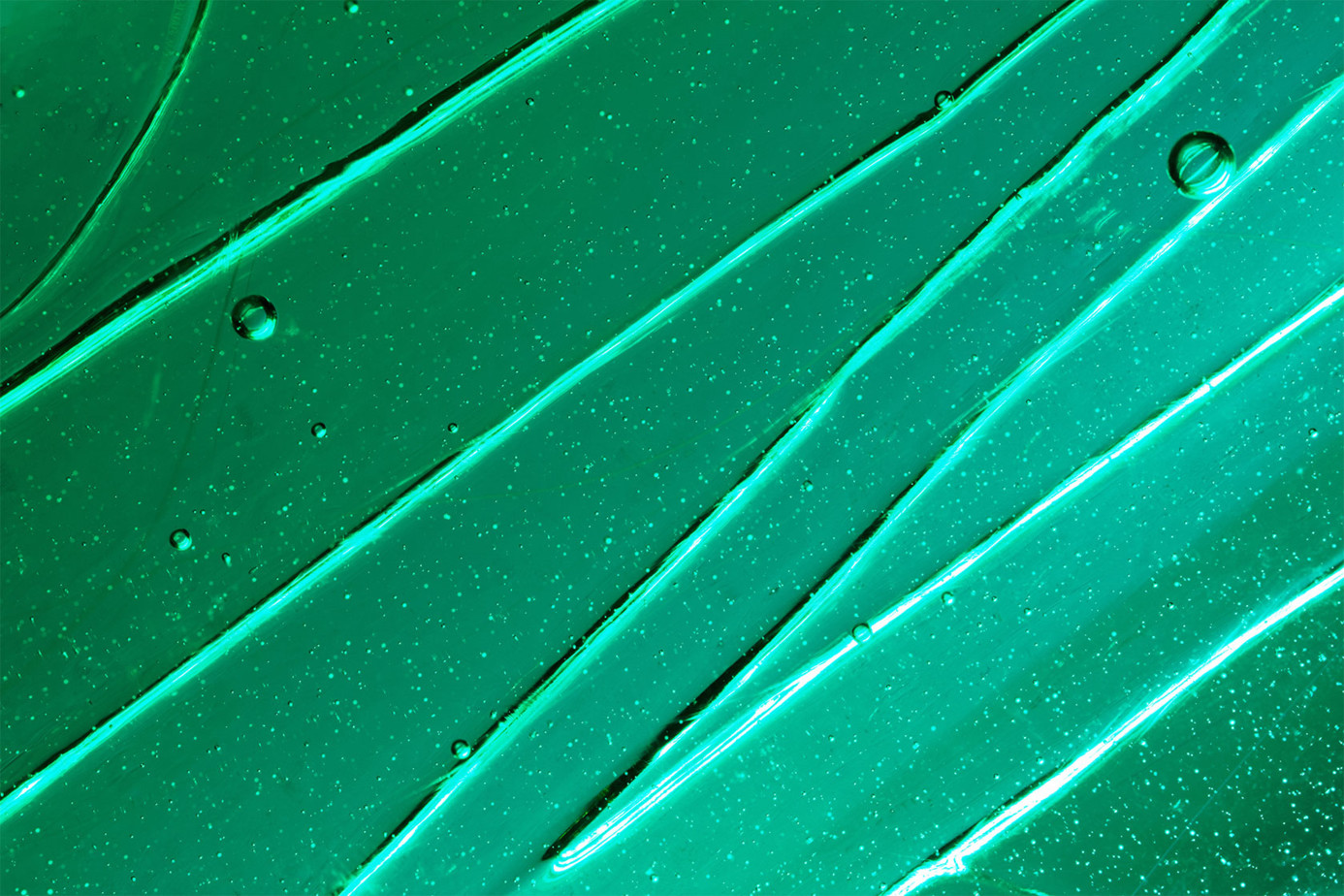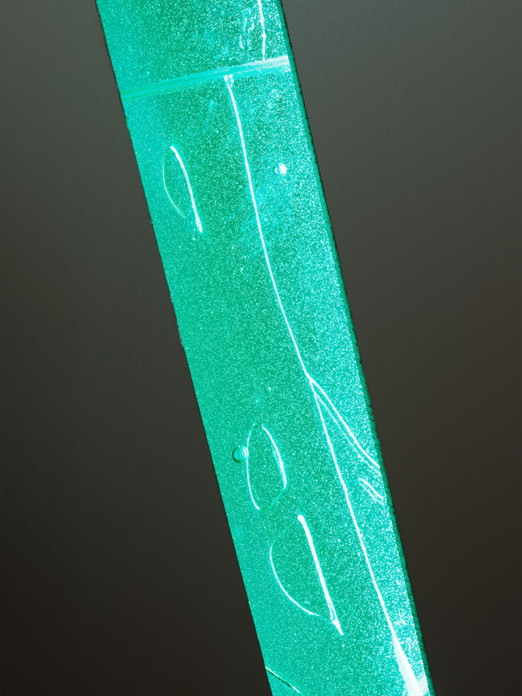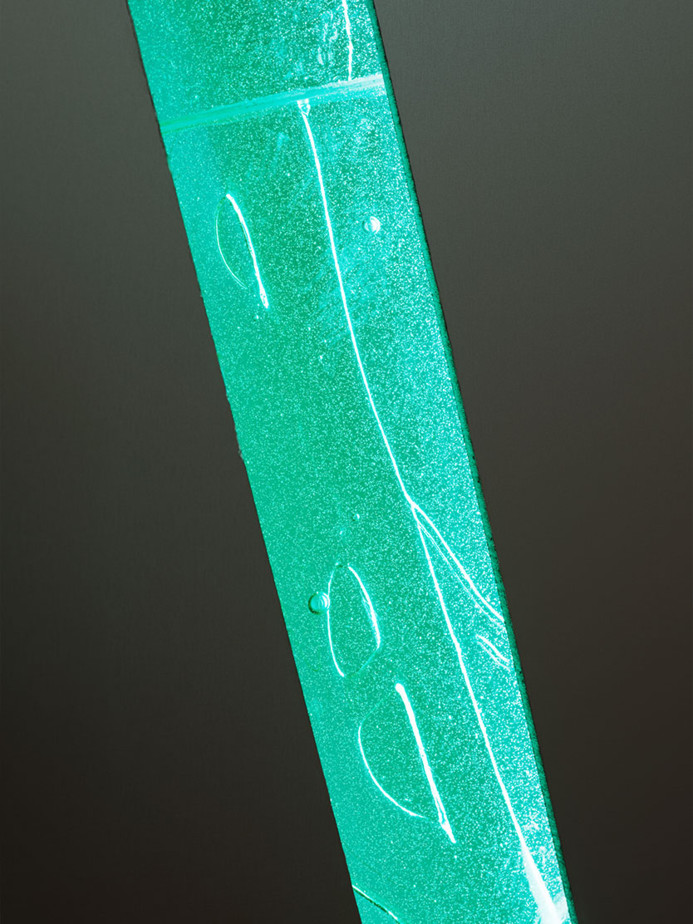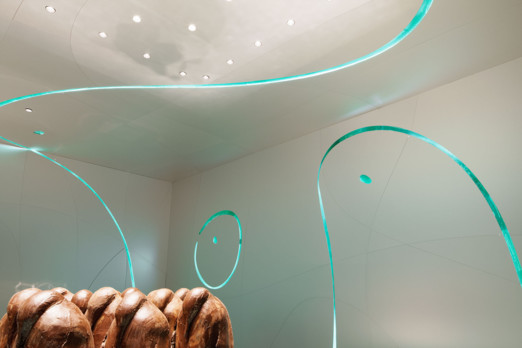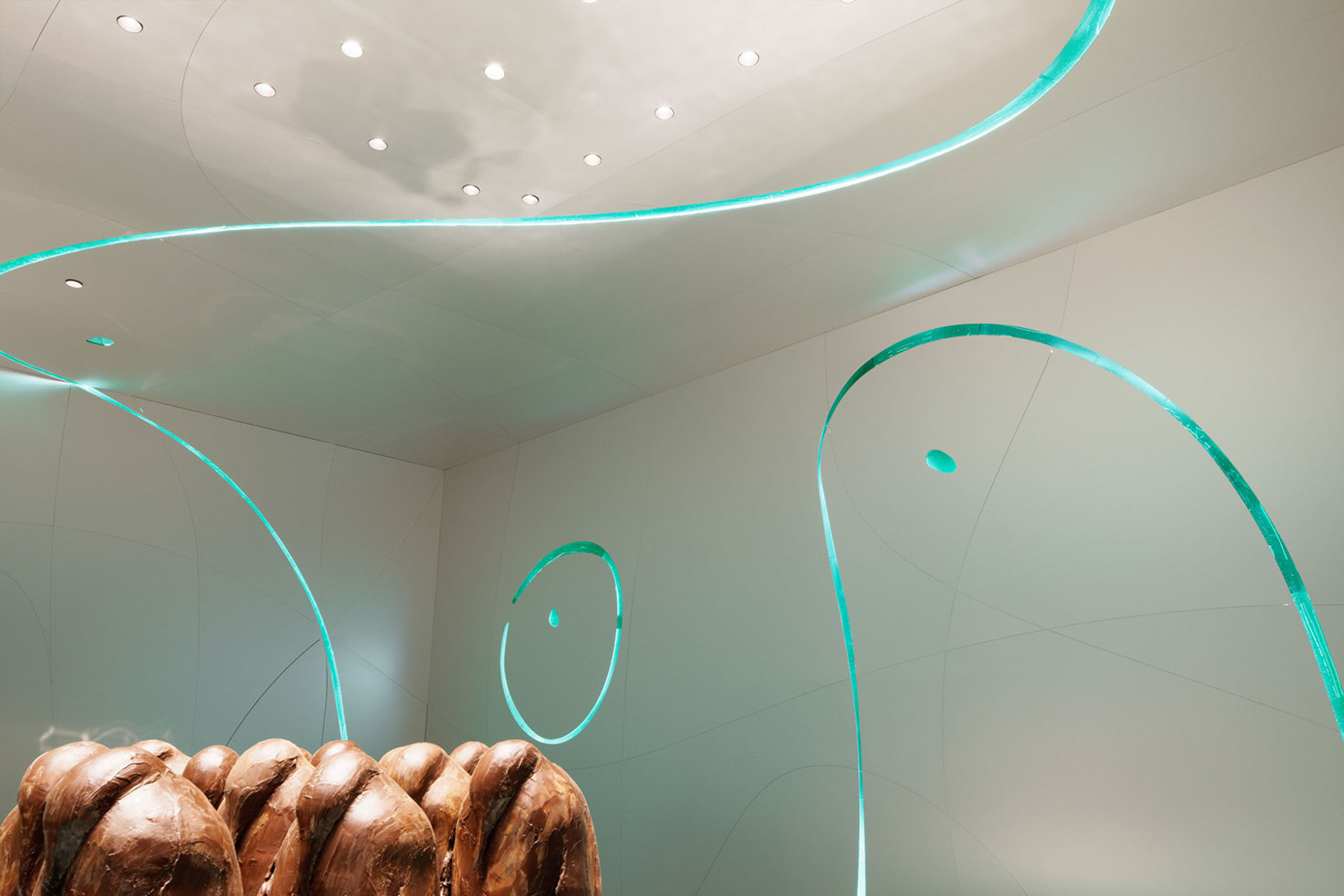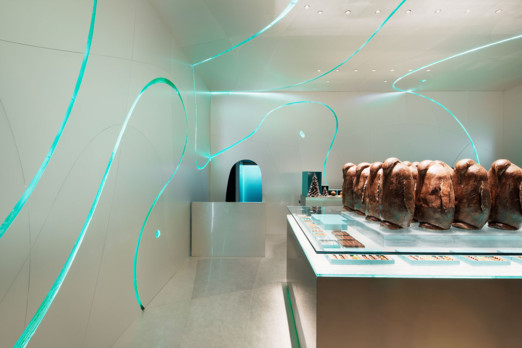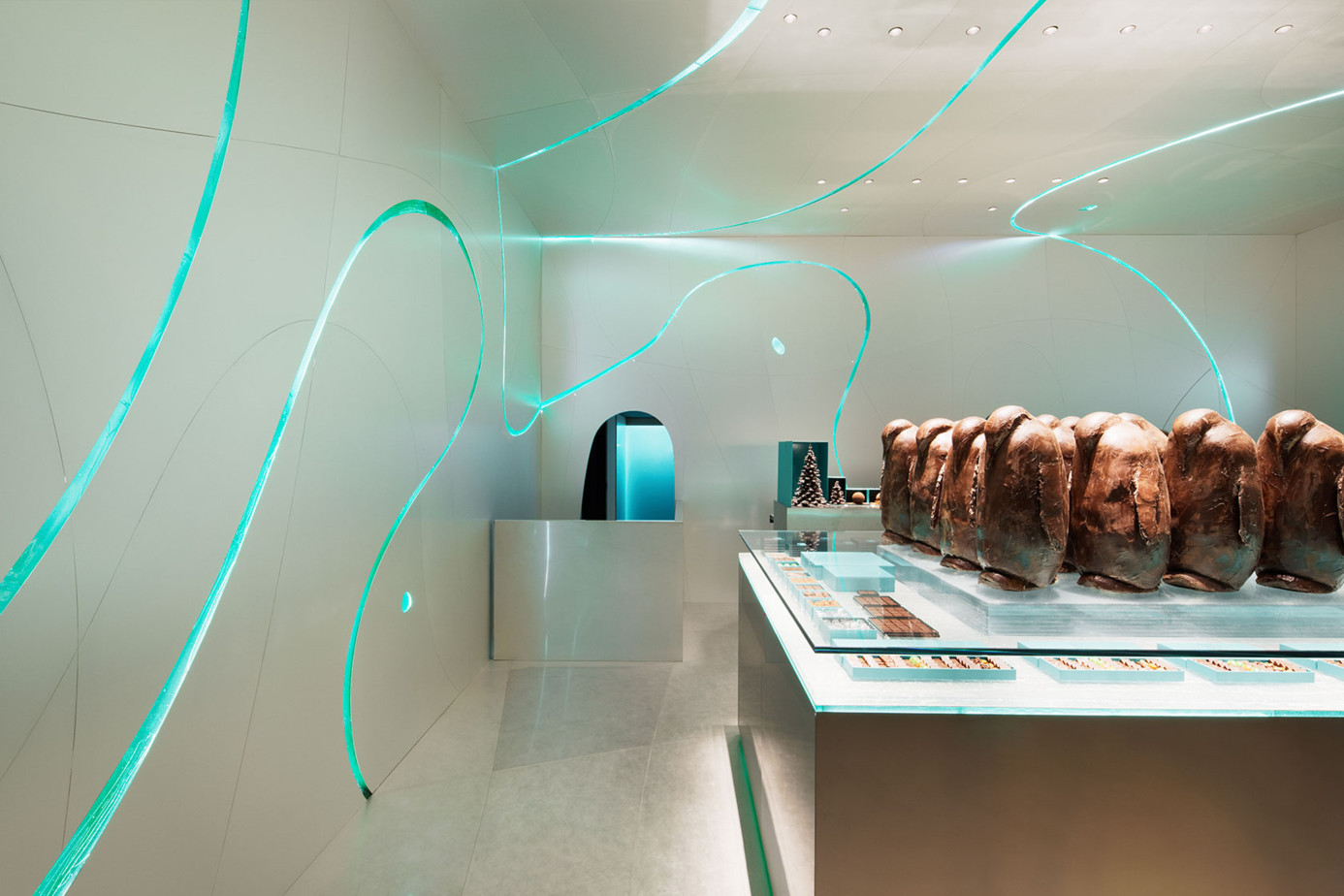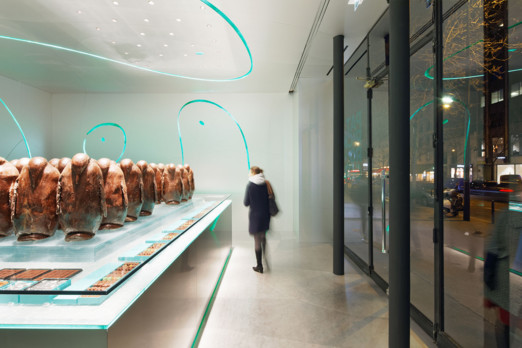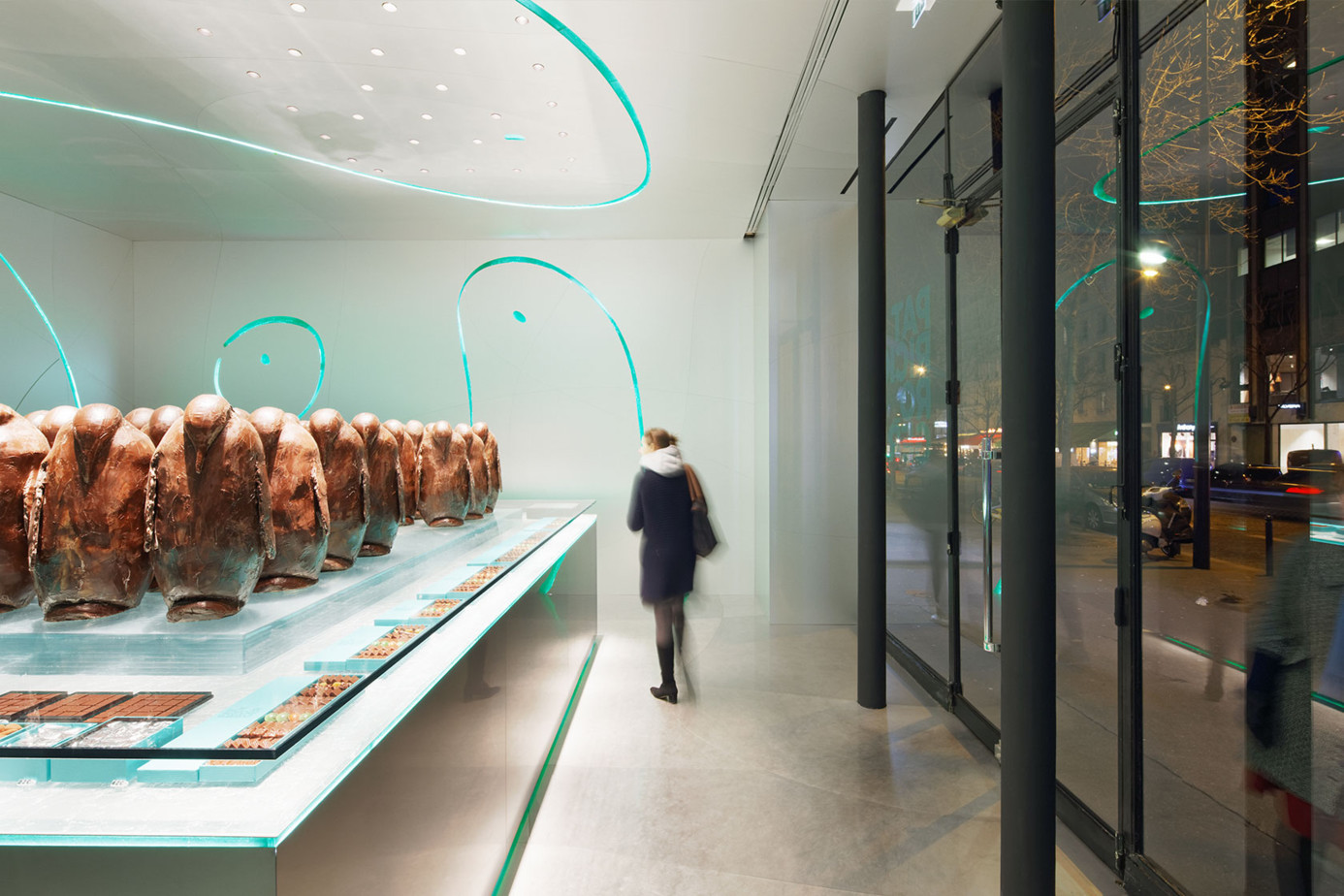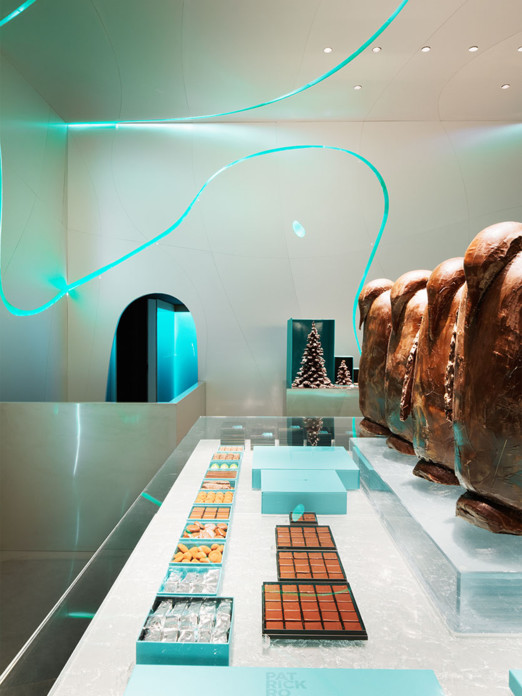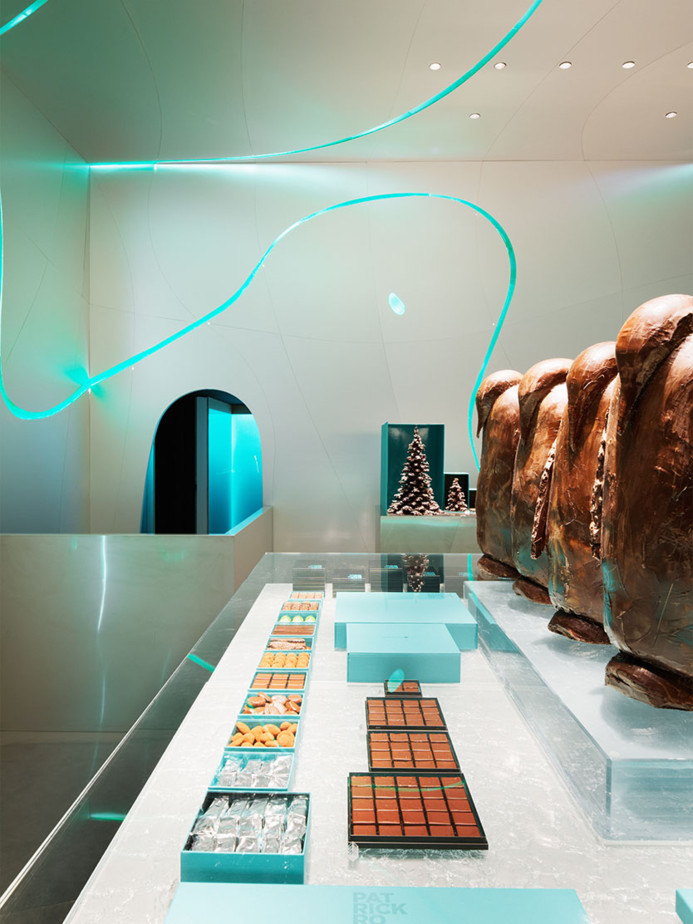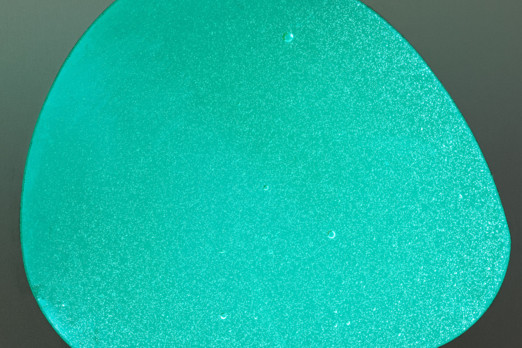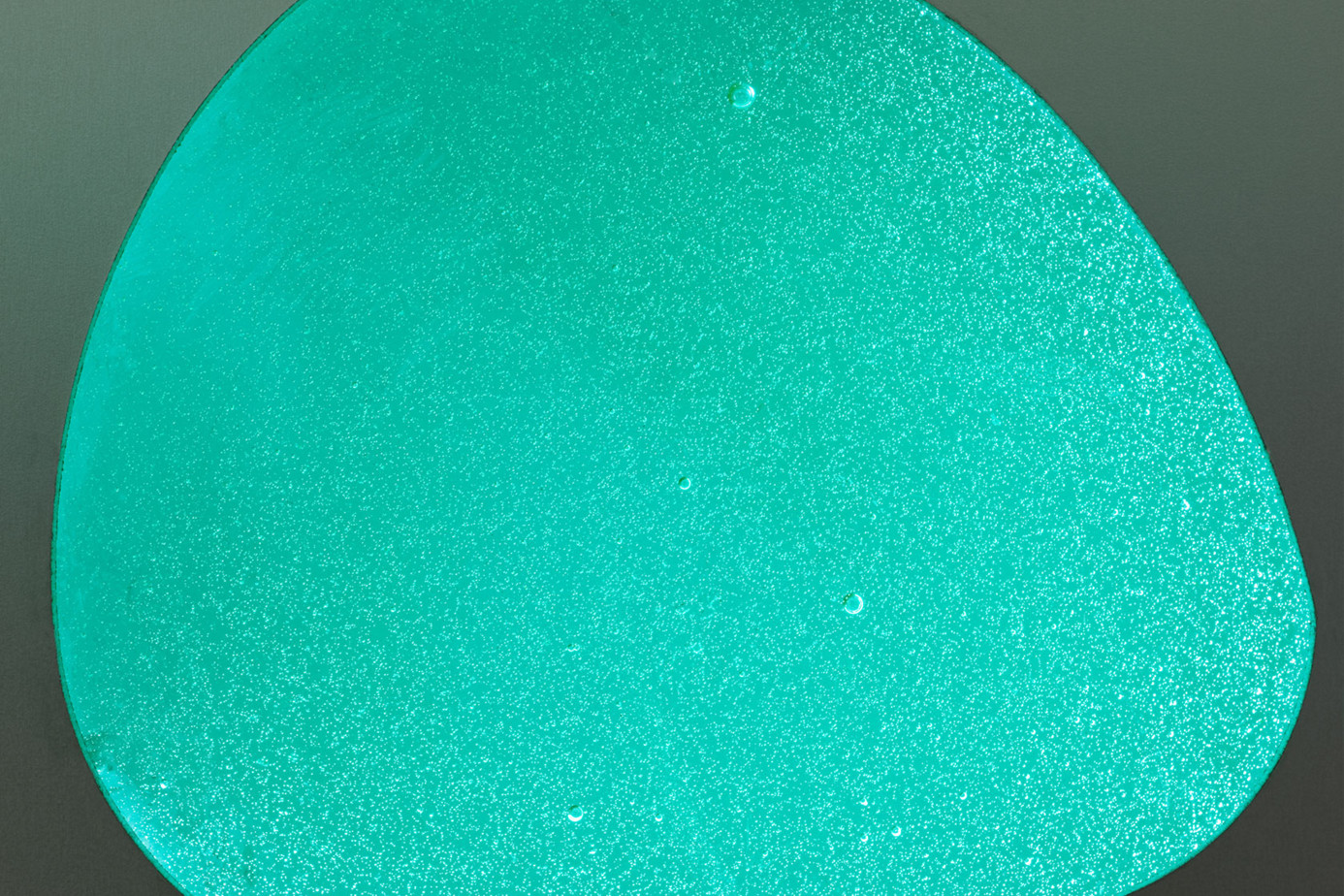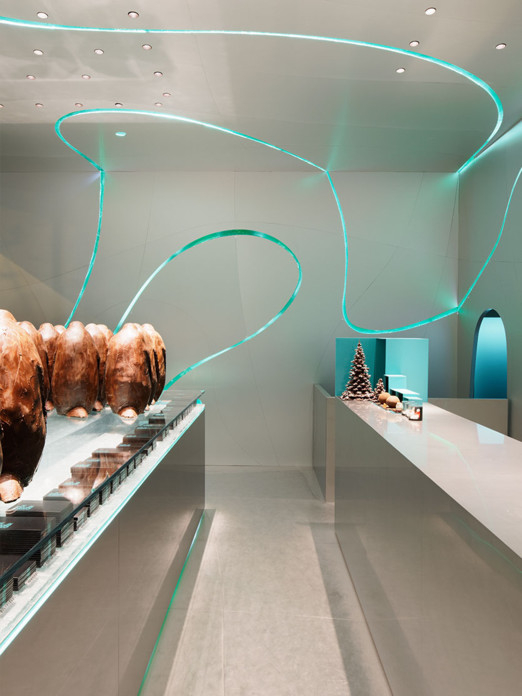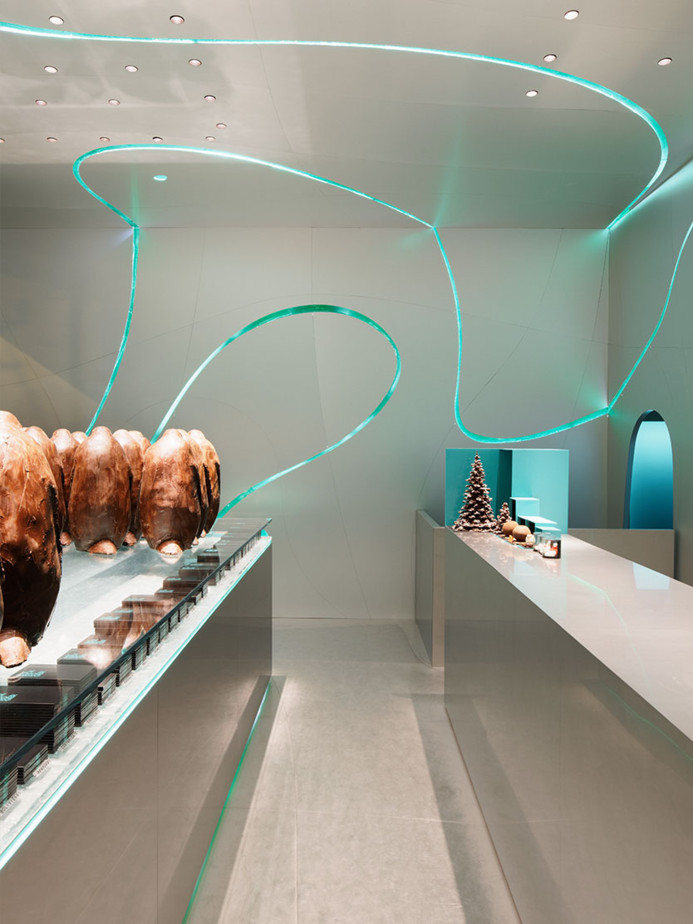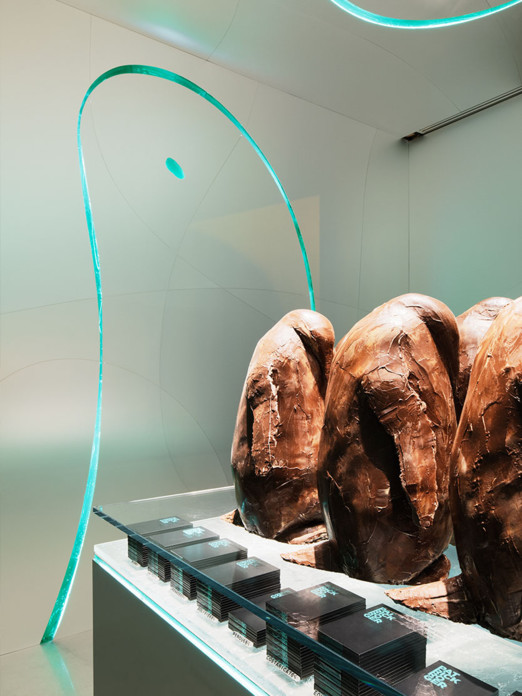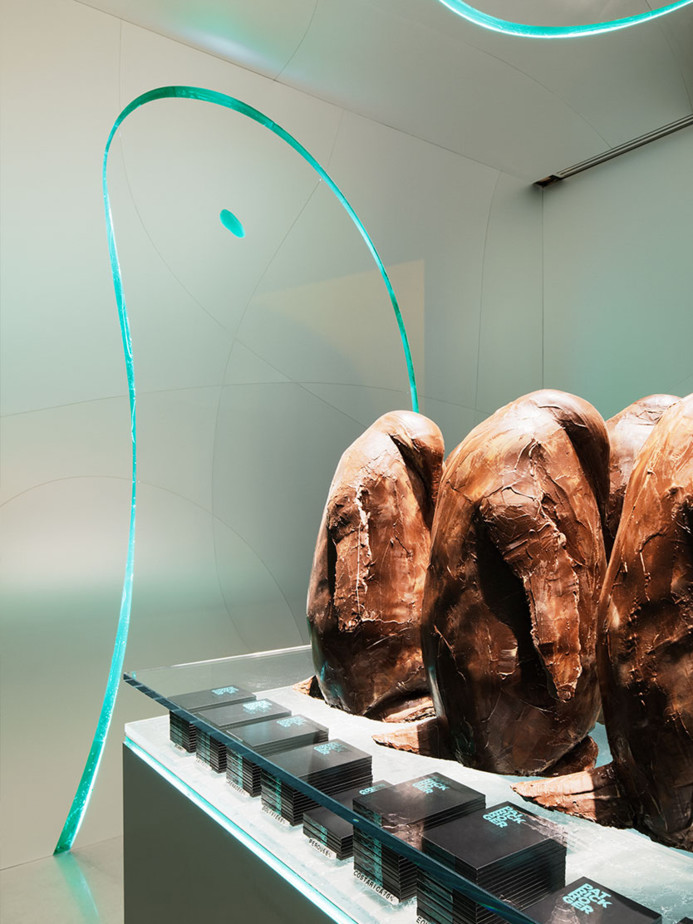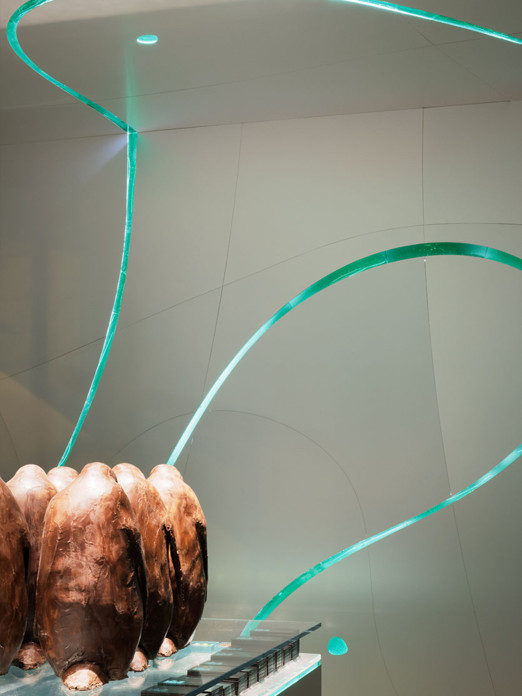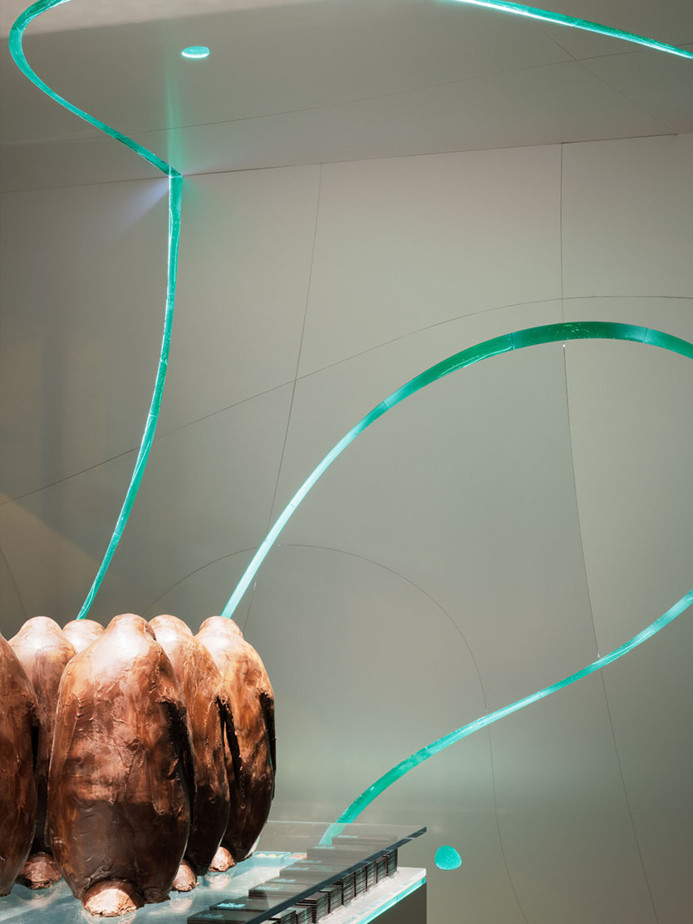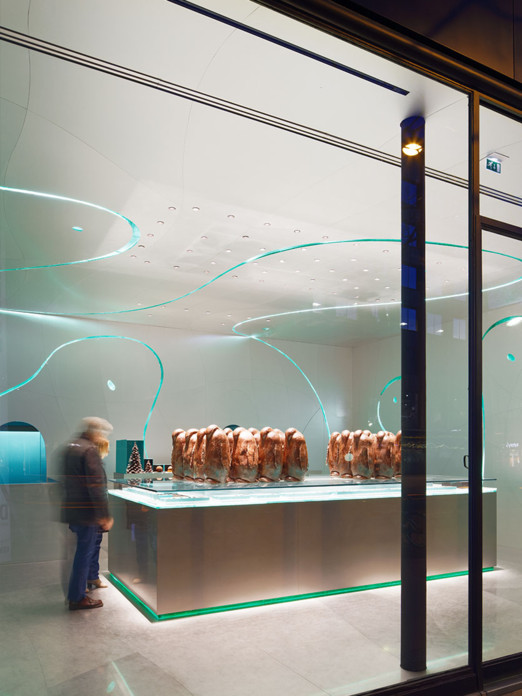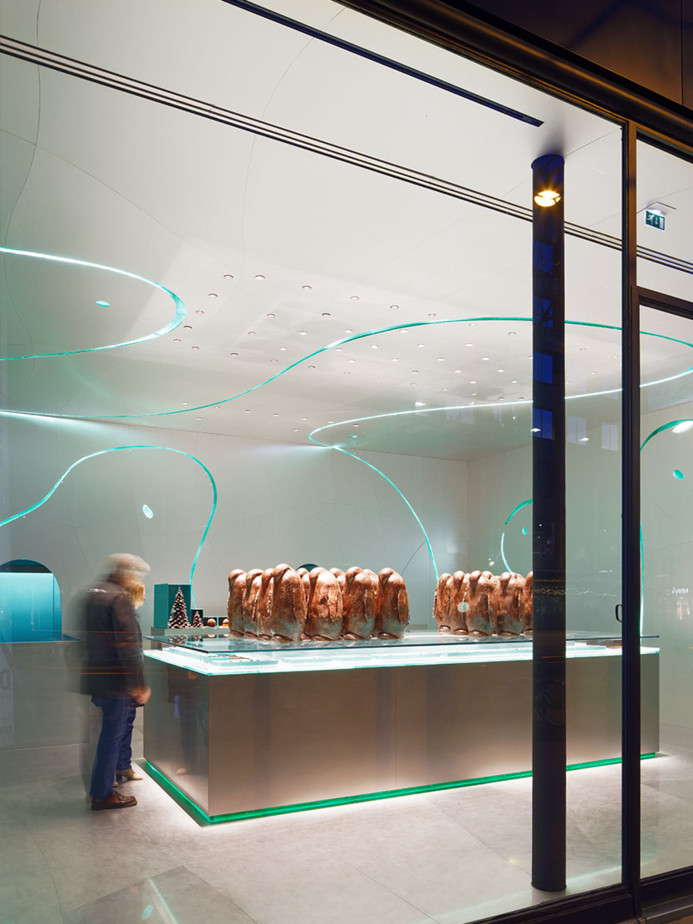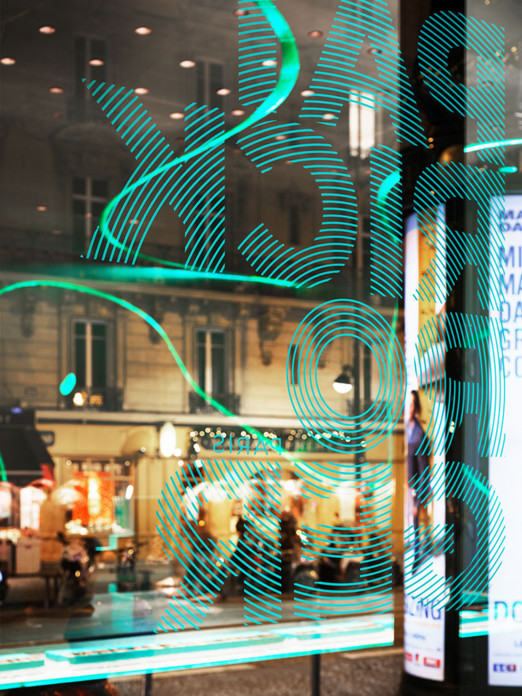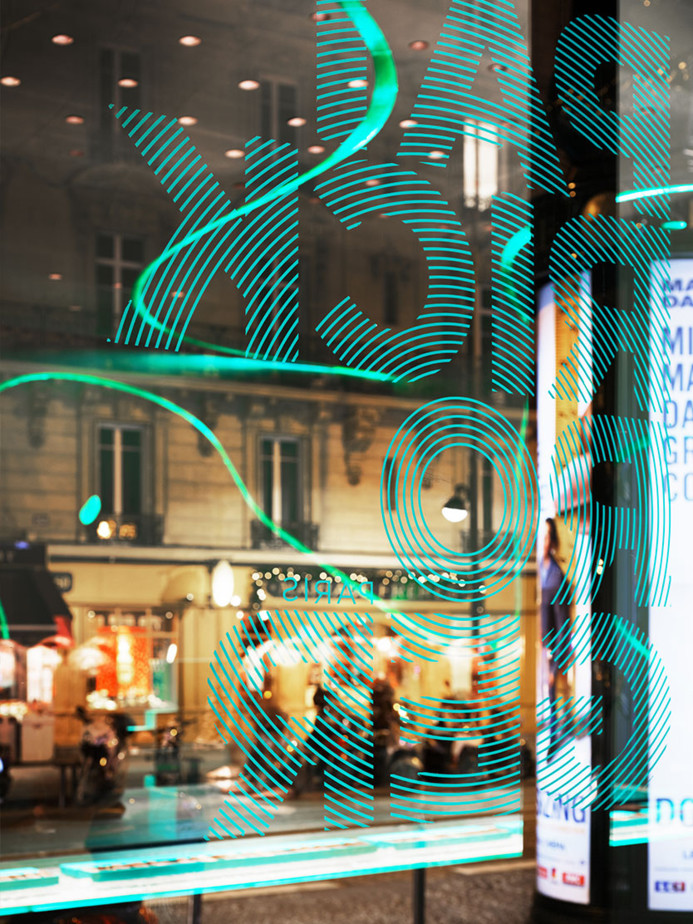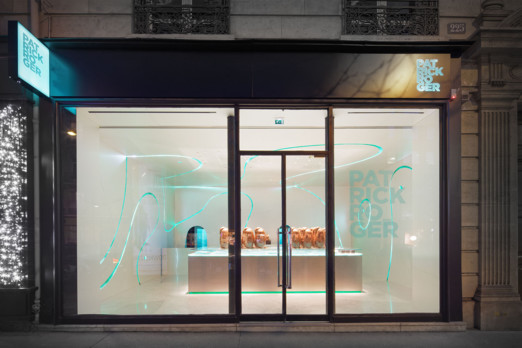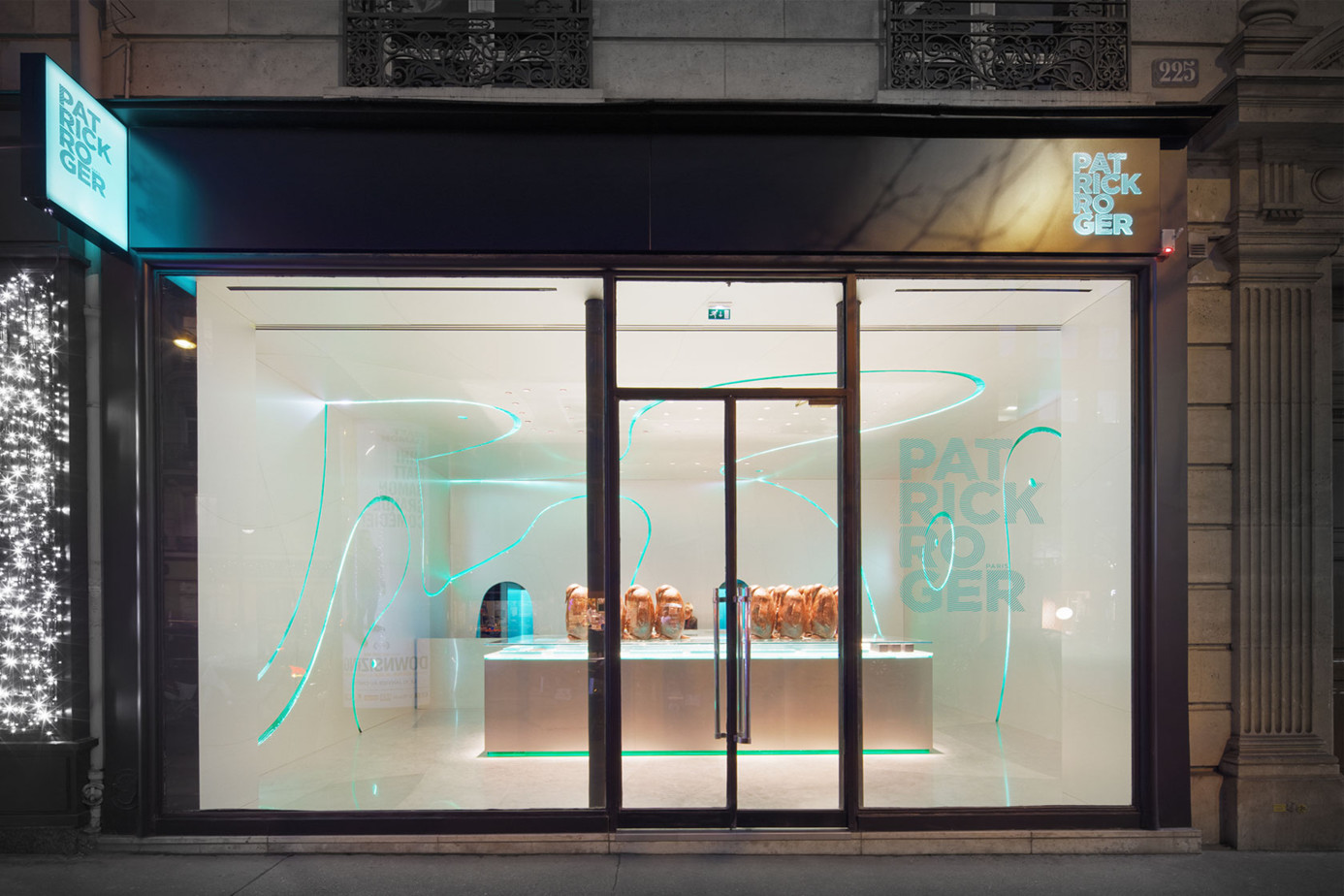 Info + Press
Project information
Program
Interior design of Patrick Roger's new boutique
Project team
Architect
Lina Ghotmeh — Architecture
Construction Company
Segam
Glass Maker
Olivier Juteau
Lighting Designer
PHA Lumière
Glass Supplier
Saint Just